February 16, 2015 - 10:35pm
Hello everyone,
A dear friend sent me a link to a Rosemary Rye Brownie recipe, on the PBS Food Blog, Kitchen Vignettes, written by Aube Giroux. (nice video to accompany the recipe)
Gave this one a whirl for Valentine's Day. A really lovely brownie, the rosemary flavor becoming more apparent the second day after baking and the rosemary a wonderful accent to the chocolate flavor.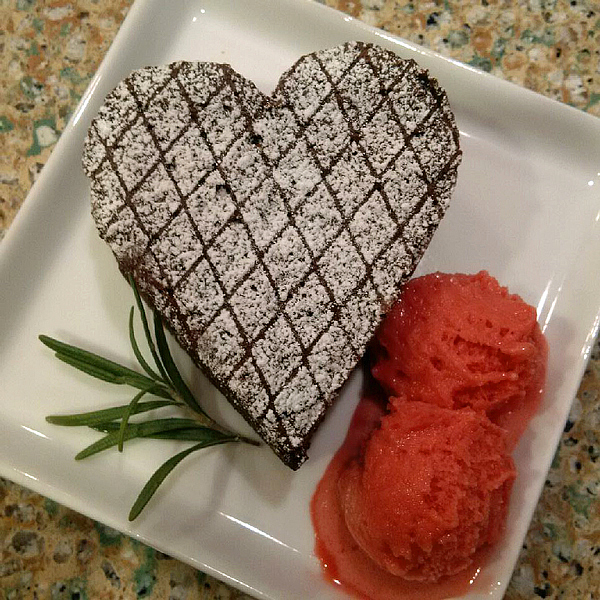 (rapidly melting raspberry sorbet alongside, something 'red' for my Valentine)
I love the little hit of salt flavor to accompany chocolate so folded coarse salt in along with the dry ingredients, so the salt would not completely dissolve in the bake.
I've made another of Aube's recipes, her Rye Blueberry Cookie - outstanding! (and another beautiful video)
(the Rye Blueberry Cookie at left in photo below, on the right an experiment with whole wheat and cranberry)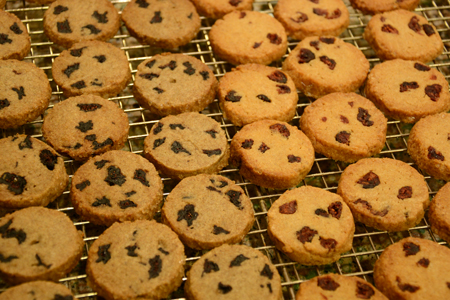 Thank you, Ms. Giroux, for sharing these delicious ways to bake with rye flour!
Happy rye baking, everyone!
:^) breadsong