February 13, 2015 - 4:13pm
UPDATE BELOW- Still Messed Up!!! Can anyone help me figure this one out?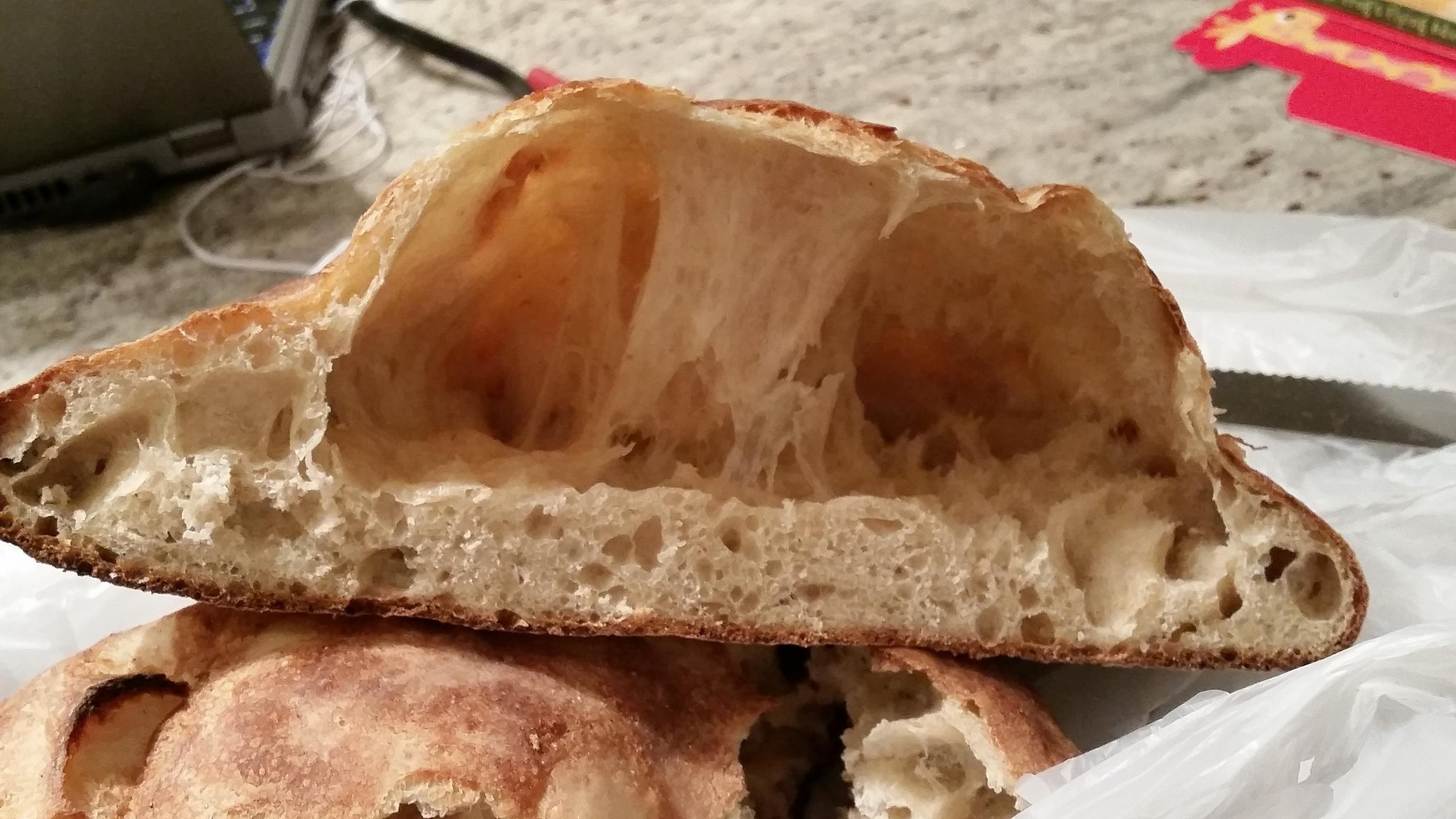 Hello everyone!! I am new here- actually only new posting. I have been obsessively reading and learning from this site but have been (embarrassingly) too lazy to register and post. Until now, that is.
I have been learning all about the sourdough starter concept, and have finally been able to create my own and keep it alive. I have also been able to make a FEW successful breads with it. But I have made an equal number of breads that have this weird crumb with these enormous pockets of dead space. The bread in the attached pic is definitely the worst to date. 
I have read about this problem at some point and see that improper proofing may be the issue. I just dont know what the exact problem is, and would love some help.
Thanks so much, and here is the recipe and method for this last one (which was with some experimental ingredients, but the process was the same that I have done with success before).
(and sorry for no baker %'s, I am just too anxious to get to the problem)
2.5 cups bread flour
.5 cup rye flour
.5 cup white whole wheat flour
2 cups ap flour
2 tsp salt
1.5 tbsp sugar
.5 cup starter (definitely alive and smelling great)
1.5 cups water
.5 cup beer
1/8th cup olive oil
Mixed the flour w salt and sugar first
added starter
added warmed liquid combo (110f)
Spent a good 10 mins w reasonably proper hand kneading technique on table. Covered and into oven w light for maybe 4/5 hours. Took out and w a bit of water very gently folded into itself, covered and back in oven. maybe another 2 hours, put onto table and set oven (home w/ convection feature) to 550. I cut the total loaf in half, made 4 small balls (which actually baked with NO problem, perfect crumb), and a larger one (that made this reject). Waited maybe 20 minutes til temp achieved. Then put onto upside down tray at lowest rack setting. Fe minutes moved up to middle and finished there after maybe another 10 mins or so. When was sufficiently cooked, took out and cooked on wire rack for 1 hour (actually didnt open til 24 hours later- had it stored in a plastic shopping bag overnight to stay soft)
Thats it!! Thanks so much in advance for any help (and reading this far)!!