February 9, 2015 - 5:33pm
A Weekend Roundup (And One Simple Formula)
Phew. I've baked for a number of friends over the last few days! Many of them just wanted or needed a very generalized designation of "bread" for events, so I was able to experiment a bit with sourdough baking.
Disclaimer: All ciabatte described are "pre-dabrownman-flip-recommendation," so don't judge me too harshly...I still haven't acquired a second pastry scraper, so all ciabatta experiments are on a temporary hold...
Saturday, I baked some whole wheat ciabatte and a few small simple batards.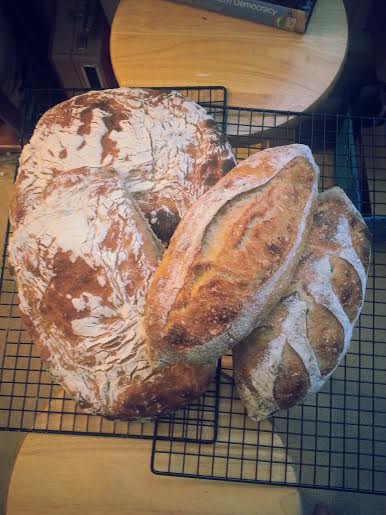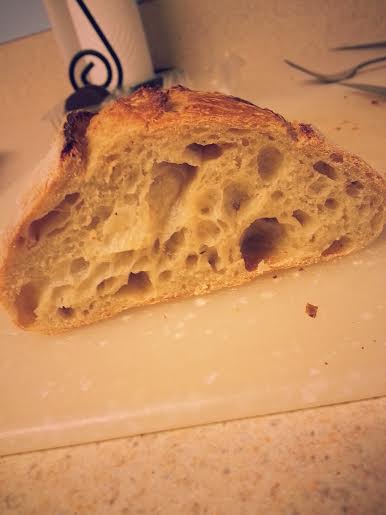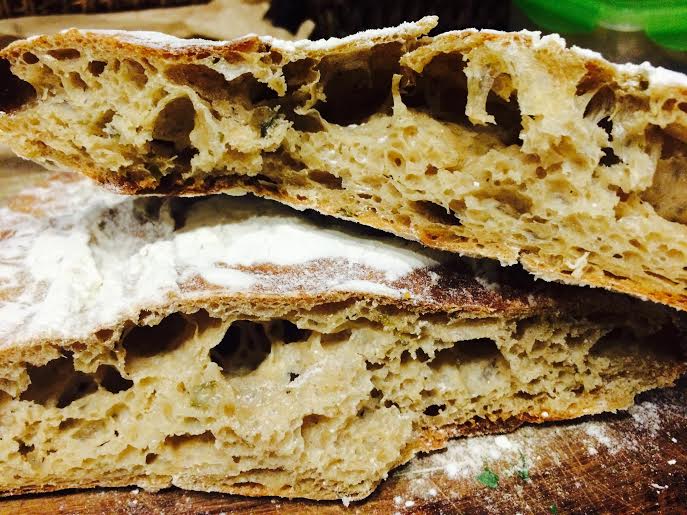 also, a small parmesan-encrusted boule, and a small sesame-encrusted batard.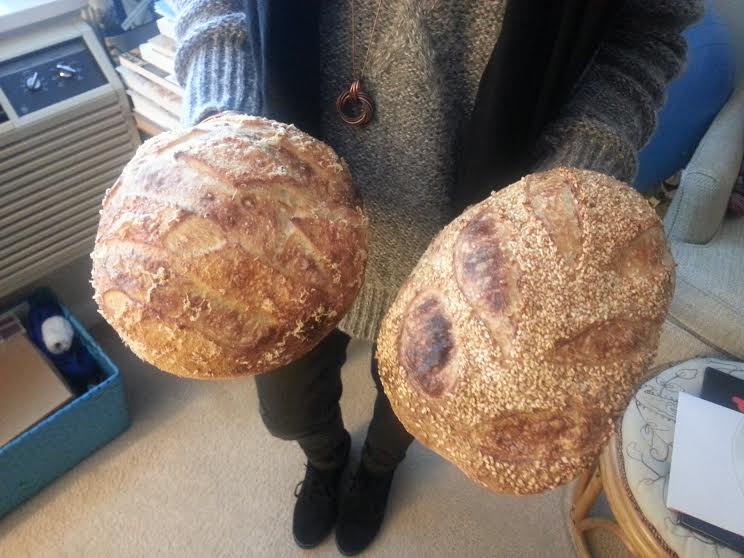 Then on Sunday, a few more ciabatte -- this time with cream cheese and chive.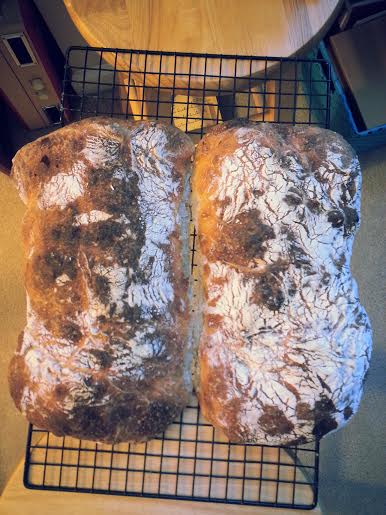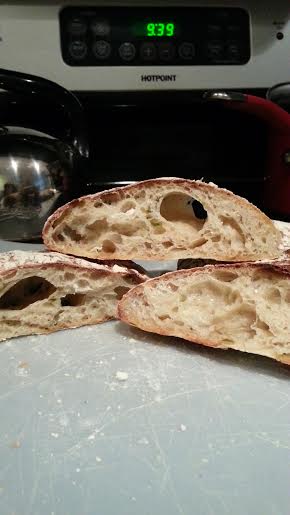 And then just this morning, Monday, before work: A simple 80% hydration batard with 5% levain. Still working on my shaping. Still striving for those ears. 
Because my friend just emailed me saying that this was her favorite bread I've given her, I'll post a very basic formula:
Ingredients:
425 g AP flour
50 g whole wheat flour
375 g water 
5 g wheat germ
11 g salt
10 g sugar (in place of 5 g malt)
50 g 100% hydration white starter 
Steps:
1) Mix flour and water, and autolyse at room temperature for 6-12 hours. 
2) Incorporate all other ingredients using the pincer method. This should take about 4 minutes. You'll notice that because the dough was already so wet, incorporating that small amount of 100% hydration levain, salt, sugar, and wheat germ is a surprisingly smooth process. 
3) Stretch and fold vigorously every 30 minutes for 3 hours. The number of turns depends on how the dough feels! Anywhere from 1-4 turns (4-16 folds), each session, performing the turns until the whole mass of dough wants to lift from the container.  
4) Rest on the counter for 8-12 hours, until dough has increased 80% - 100%, but no more.
5) Retard for 2-24 hours.
6) Sprinkle flour over the top of the dough in the container, and allow the flour to coat the edges as you gently release it. Pour onto a floured surface and rest for 10 minutes.
7) Shape and place seam-side up in a a brotform of some kind, cover with plastic, and proof at room temperature for 1.5 hours. 
8) Place  the brotform in the freezer for 15 minutes (I really like this freezer trick for high-hydration doughs proofed at room temperature...I genuinely think it helps with ovenspring!).
9) Score and bake at 460 for 20 minutes with steam, 25 minutes without.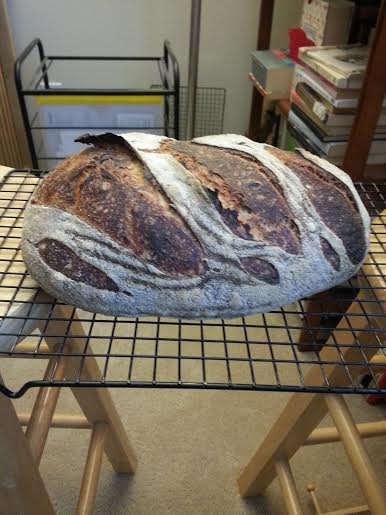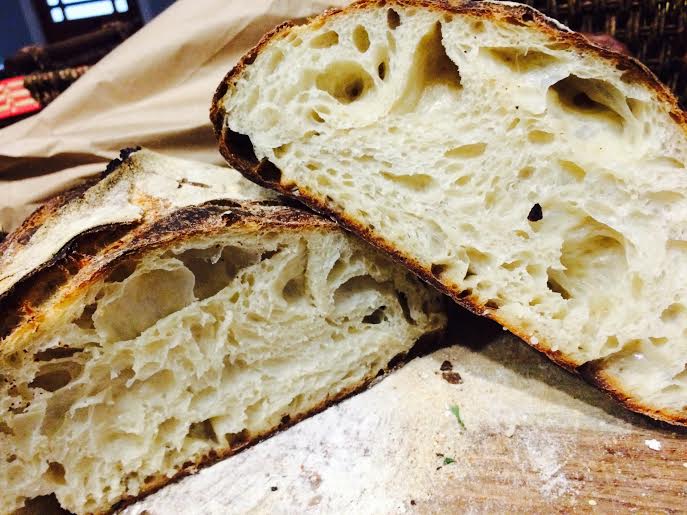 The recipient has confirmed the appropriateness of the loaf for egg-dipping. 
More soon!
--Hannah