February 9, 2015 - 12:52pm
10% Red, 20% Einkorn, 30% White
Last week's 10% Einkorn, 40% Hard White Wheat was deliciously encouraging.  Egged on by Josh, I wanted to explore this mix more by "pushing" both the Einkorn and the overall wholegrain level this week.  I also wanted to add a sharper accent with some red wheat.  Easy as 1-2-3:  10% Hard Red Wheat, 20% Einkorn and 30% Hard White Wheat.  I also upped the overall hydration to 84% (again, taking a page from Josh's nice post), to accommodate the increased wholegrain proportion.  But maybe too much: Einkorn doesn't absorb water the way more branny wheat does (as noted by Mini this week) and this bread benefited from a day in the basket swaddled in Bee's Wrap.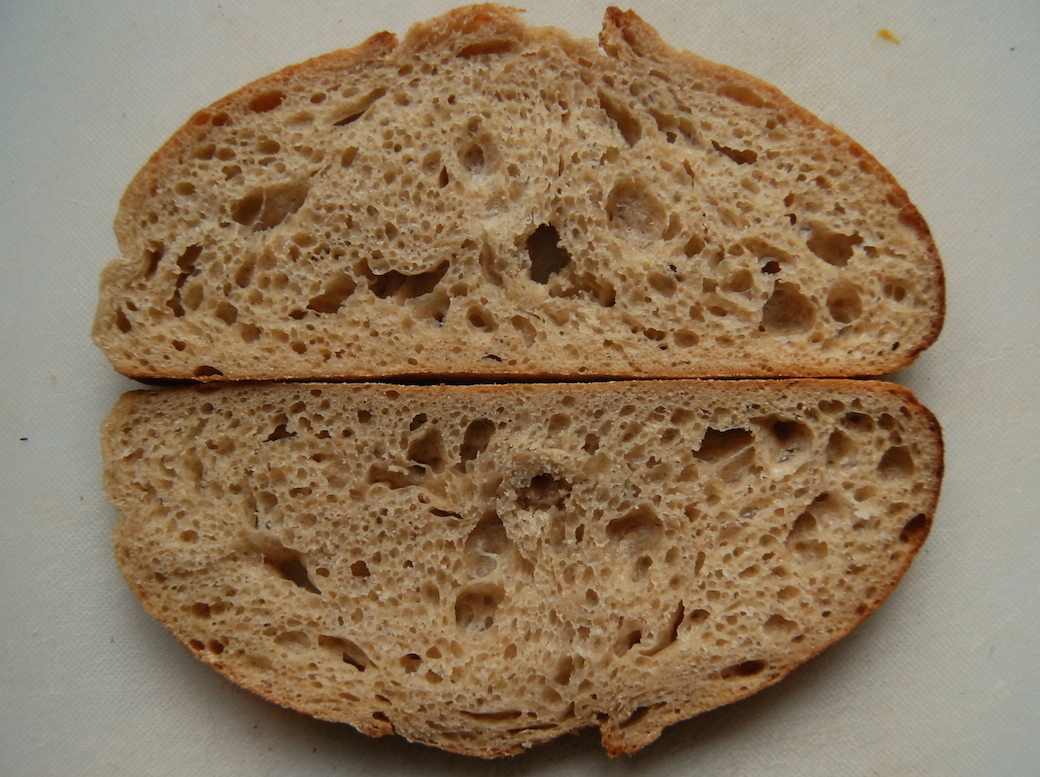 The einkorn flavor comes through rather more assertively here than at 10% last week, despite the presence of some Hard Red Wheat in this formula.  This makes for a very pleasing balance of these grains, certainly no unpleasant bitterness from the einkorn.  I may try 20%-20%-20% next time, as that was in the running for this bake -- to give the mild einkorn and white wheat more of a run for their money by increasing the hard red, and dropping the hydration down a tick or two.
Process is exactly the same as last week's 10%/40%, with formula modifications as noted above.
Happy baking,
Tom