December 27, 2014 - 10:43am
I'm back, and with a mill!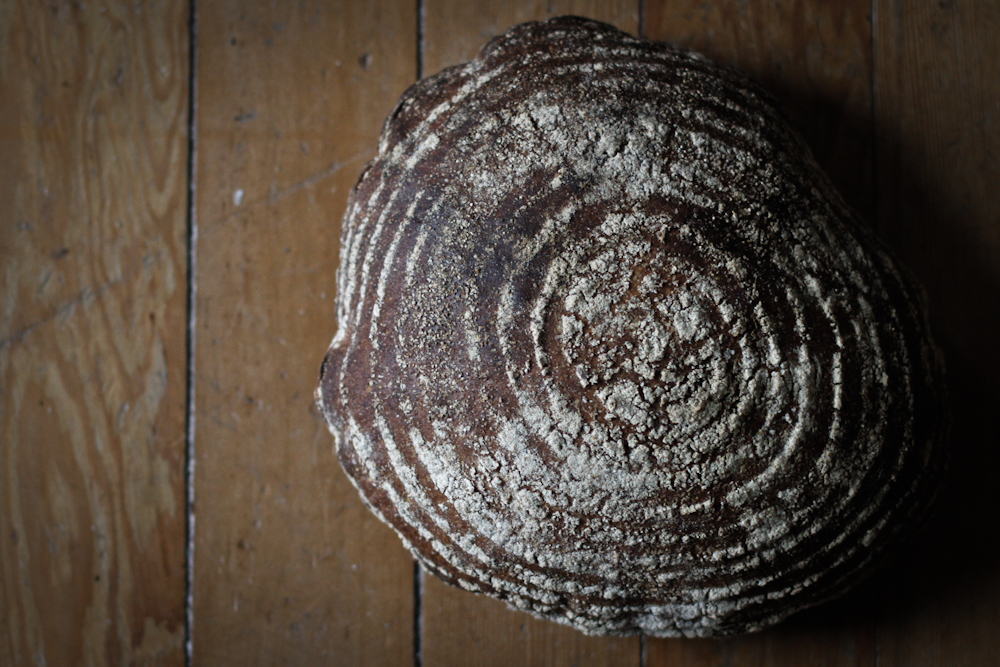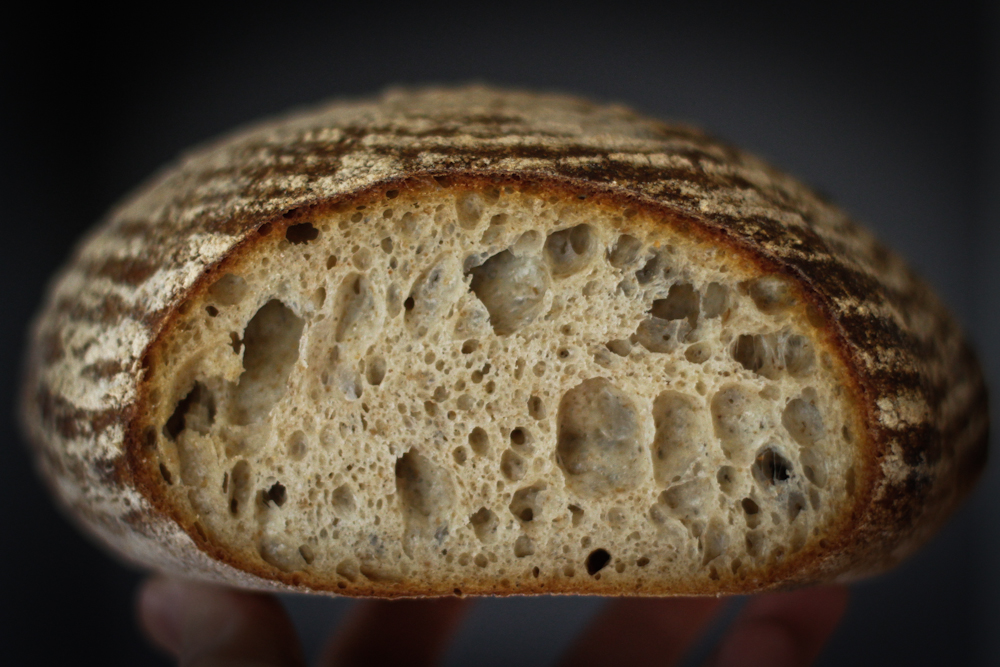 I haven't been posting/reading much on the fresh loaf lately and I haven't been super pleased about it, but due to lots of work around the holiday season and general lazyness my TFL activity has decreased but my bread baking is still at a fever pitch.
Last month or maybe early this month, after a bunch of saving and waffling I finally joined the I have a mill club and I'm super excited about it. After my initial first few attempts and semi passable failuers I'm getting the hang of the fresh flour deal and with the new sifters my lady friend got me for christmas and the Bob's Red Mill factory outlet store a really hard stones throw away I expect I will only delve deeper.
This rascal pictured above was my first real success with fresh flour and it tasted tops. I used an all fresh ground rye levain and an additional 13% fresh ground hard red wheat that I sifted with cheese cloth to 82% extraction (thats what cheese cloth leaves you with) to bring the fresh ground total to 20%. 
Right now I'v got some hard red tempering (a first for me) and I'm building my levain up with plans to bake on monday. This time around I will up the fresh ground percentage to maybe 30% and with my glorious new sifter I will sift the red to 70%.
If yer interested the formula for the above loaf is as follows
37g fresh ground sifted hard winter wheat, 7%
423g BF, 80%
138g whole rye levain, 13% Rye&13%Water
360 warm water, 68%
10g Salt, >2%
1 hour autolyse
lots of slap and flolds
a 5 hour bulk ferment
a four hour proof
and an hour bake @450F with steam provided by lava rocks
Happy holidays yall
-John