December 24, 2014 - 9:55pm
The first loaf for week 8 was a Valais Rye from Switzerland.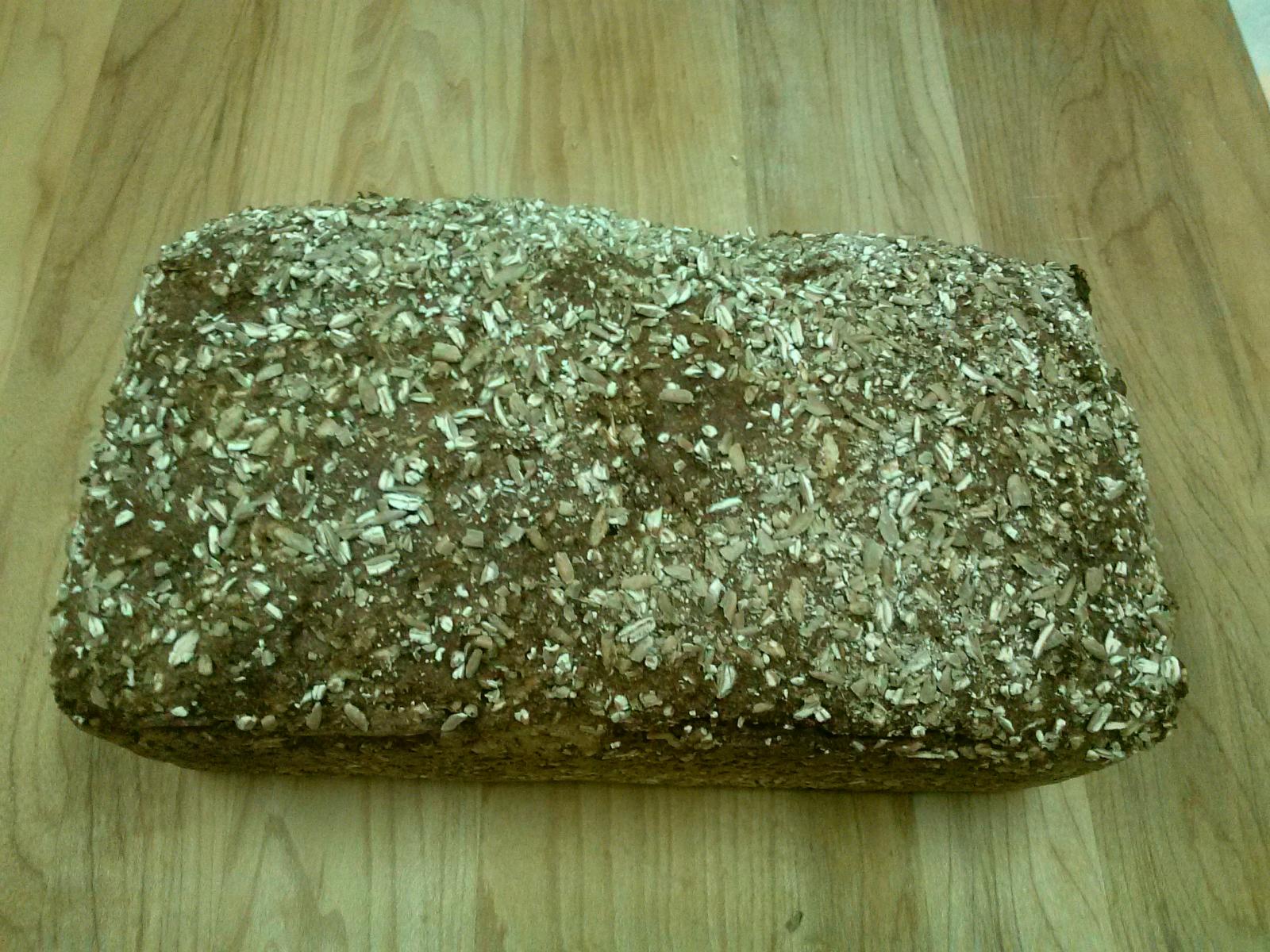 This is a nice moist and nutty (from the walnuts) loaf with a soft and chewy crumb.  The sour was pronounced.  This bread took 26 hours of prep and it was well worth it.  Definitely one of the ones that is a keeper.
Here is the crumb shot.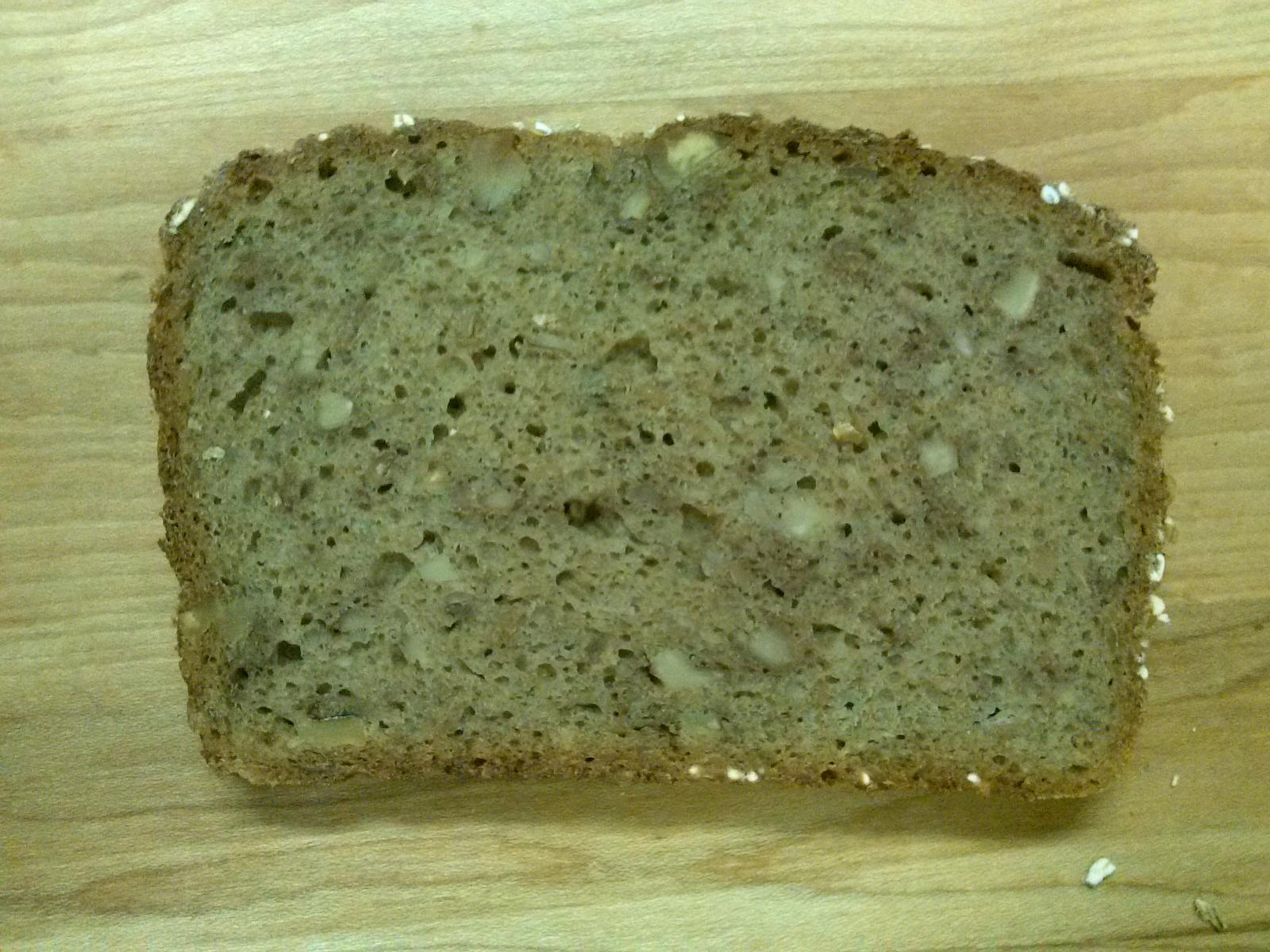 The second one was an Auerman Borodinsky from Russia that did not come out exactly as it should.  Although the bread had a nice sour and sweet note to it.  The crust was hard and burnt.  This will be a good bread with a few "tweaks" to the formula.  So... no pics of this one.