November 23, 2014 - 1:14am
Arts and crafts market #9
It has been quite a while, I know, but commitments and chores of life can have a toll on your time. If anyone is is interested in viewing my weekly and market bakes, here is my instagram id : http://instagram.com/MEBAKE _  (add an underscore after MEBAKE).
 I've been contacting two artisan bakeries, mostly franchises, for a chance of an apprenticeship and received mixed responses. One has refused and the other agreed, in principle, to train apprentices. I've yet to confirm whether this works for me, given the circumstances. They take in apprentices as full time job, and so I need to free myself of my current inescapable obligations.
On the other hand, I continue to bake at home for the family and neighbors, in addition to the local crafts market. Two week ago, I baked for the November's ARTE market. The market has evolved into a fully fledged artisan gathering, where numerous Artisans showcase their exquisite handmade crafts, in addition to home-made food. Anything from  pastries ,preserves and condiments, to crackers and cookies were there, and were absolutely delightful to see, and eat.  Here is a link to their website: www.ARTE.ae .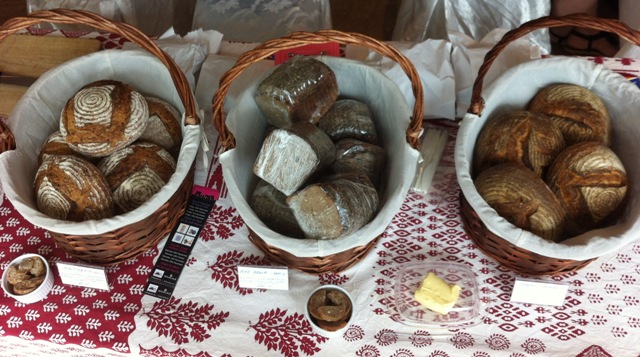 For bread, I baked 3 types: A whole wheat multigrain with tangzhong (left), a 60% rye sourdough with wholewheat flour, sunflower seeds, old rye bread soaker (middle), and roasted garlic levain (right). The market's footfall was very good, and I received few compliments on the Rye bread from Austrian buyers. I sold out everything, and probably could have sold twice as much.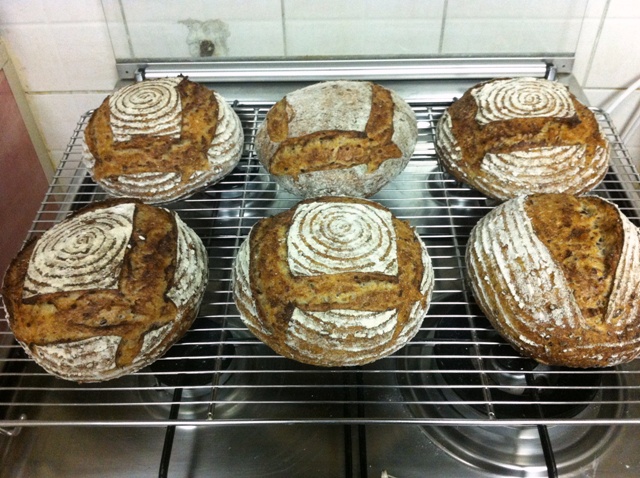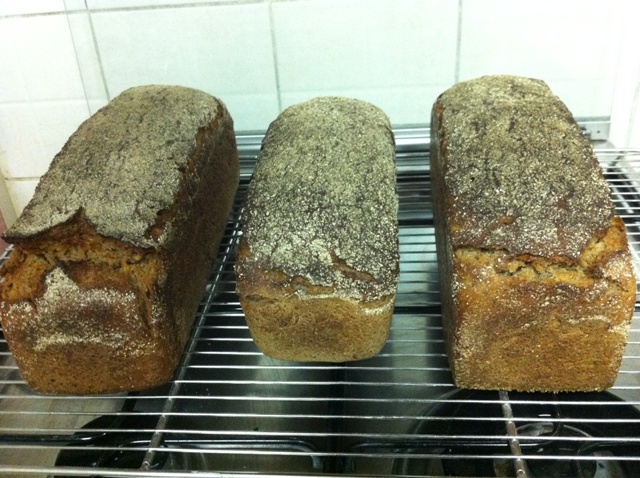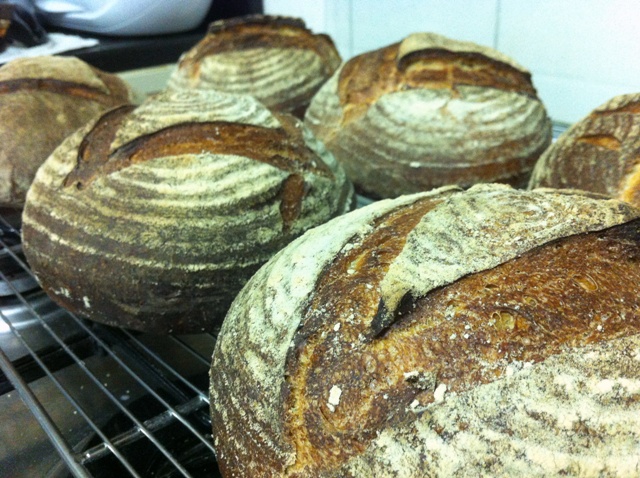 My next plan is to purchase a bigger oven, to increase my baking capacity from 6 loaves a day to 18. I'll blog about it when time permits.
Happy holidays to all!  and keep on baking!
Khalid