November 1, 2014 - 9:43am
Never having baked, tasted or even seen these skinny loaves before now their shape is my best guess based on Stan's instructions.
I may not have got the shape right, but I'm sure I got the recipe right. They are loaded with flavors! We're planning a small get together with friends to eat these; each guest will bring a dip or spread they think appropriate for rye. I'm making a roasted beet, yogurt, bleu cheese and bacon dip.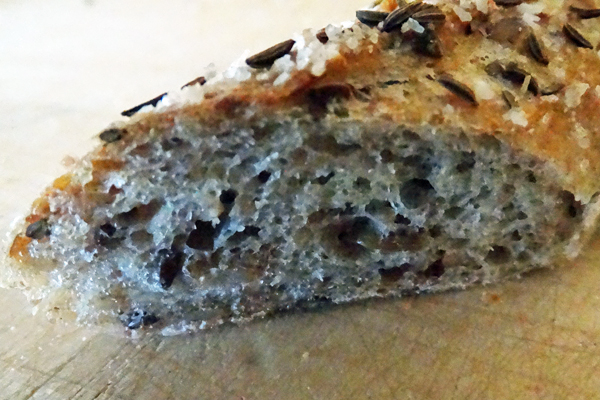 Crumb.
David G