October 18, 2014 - 1:38pm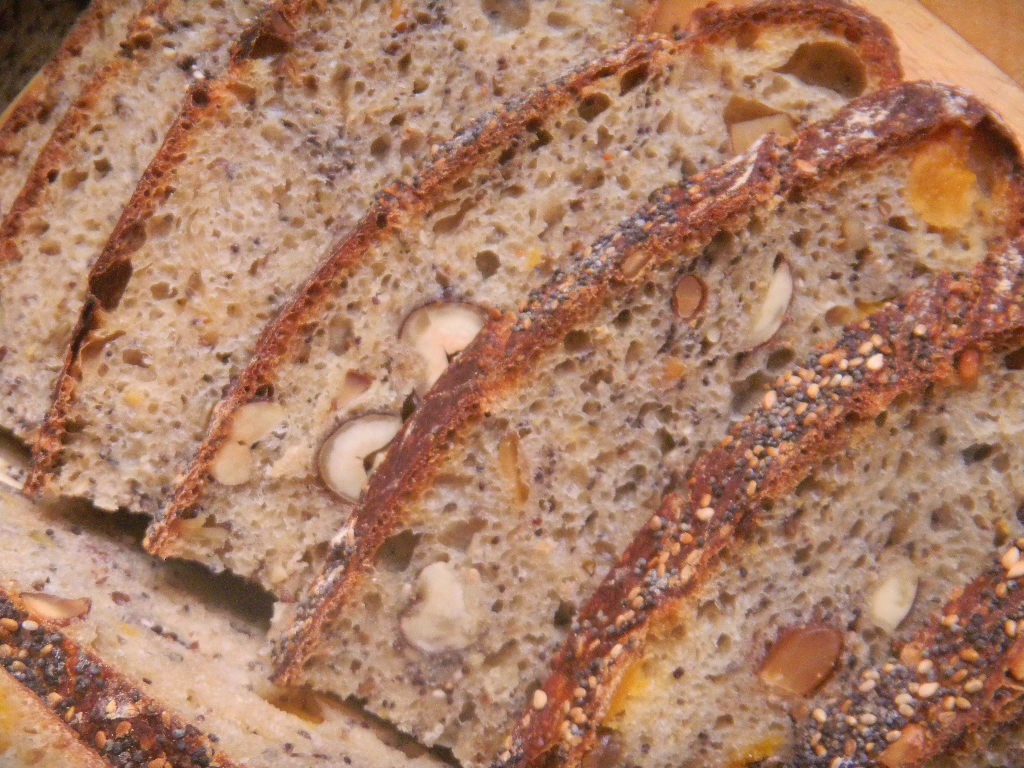 I was reading int eh Arizona Republic today that Haden Mills has won one of 10, $10,000 awards from Martha Stewart for artisanal goods.  4 years ago, Jeff Zimmerman started Hayden Mills to stone mill AZ grown heritage and ancient grains.  His mill was originally set up in Chris Bianco's Pane Bianco bakery.  Chris Biaco is most famous for his pizza place called Bianco's that John (Song of the Baker) reported on TFL recently and is considered the best pizza in America by many.
John had motioned that the crust was different than usual and he that that it was due to the flour used and he is right.  Jeff wanted to reintroduce soft white wheat and got Bianco's to use it after he milled it in their bakery. 
Zimmerman also got 3 local farmers to plant 3 different varieties of grains in 2010 but now has 6 farmers planting 14 different varieties.   Two of which, Desert Durum and Farro are included in the bread pictured above (along with 9 others  including 2 other Arizona ancient grains grown at Ramona Farms on the Gila Indian reservation).  Zimmerman has since moved his mill to Gilbert AZ where I live, to have the mill closer to where the wheat is grown.
Congratulations to Jeff for winning this award and to his farmers as well for bringing back Hayden Mills and AZ grown grain back for us to bake great locally sourced bread. Hayden Mills flours and berries are now available at whole Foods in the Phoenix area as is Ramona Farms...Yeah!
Now we need to get Jeff and his farmers to plant one more grain so that I can bake a locally sourced 15 grain (all from Hayden Mills) and no more than 30 ingredient bread for that challenge :-)  Here is yheir website
http://www.haydenflourmills.com/
Happy Baking