October 16, 2014 - 3:52am
Arts and Crafts Market # 8
For October ARTE market, I baked 3 types of bread: Flaxseed Rye , Rye pain au levain, and the popular Roasted garlic bread. I baked a total of 20 loaves, 500 gr each 3 days prior to the Market day.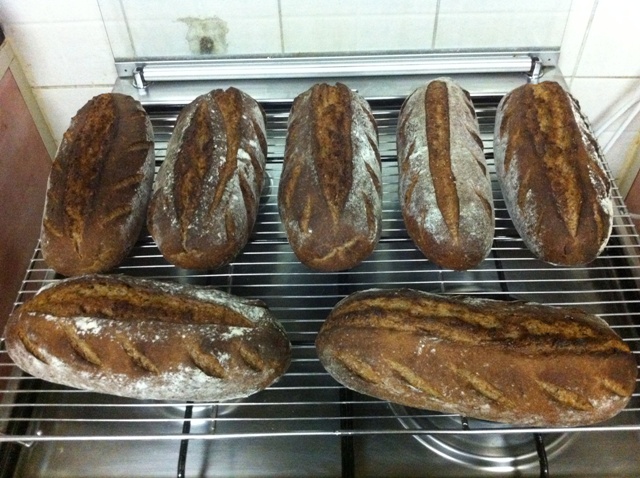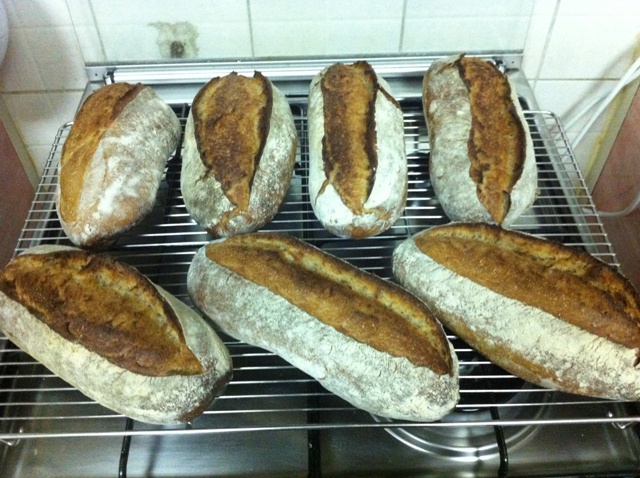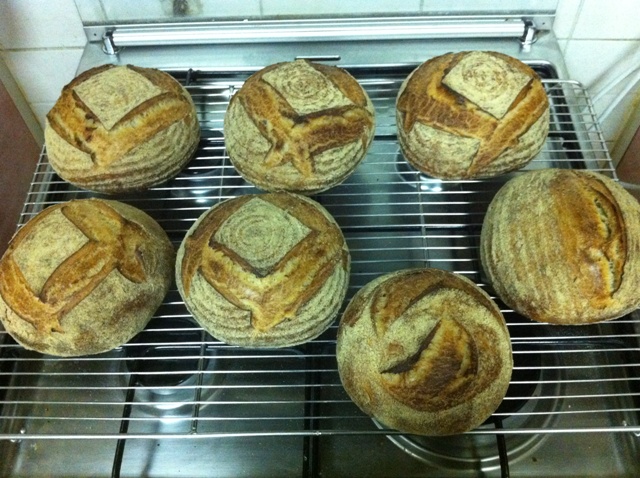 The footfall at the mall was quite decent in October, but my table was cast to a far corner, so I did not sell out as fast. I had a French visitor who worked in an Artisan bakery in India, and was quite amazed at the fact that such bread could be baked in a home oven. I, of course, explained to her that it was possible with steam and stone, and owed my success to TFL. Another visitor came by , and expressed a keen interest in my bread, when told that it contains no added yeast and that it is naturally fermented. She picked up 4 loaves for her sister, who suffers a yeast allergy of some sort. The roasted garlic bread sold FAST, as expected, followed by the rye pain au levain, and lastly the flaxseed.
I have noticed how chewy and slightly hard my breads were, especially those baked 3 days before the market, which was disappointing. The crumb of the Rye pain au levain would stale faster than I'd like, and so baking all bread in the preceding night will resolve the freshness problem, but that requires a larger capacity oven which I don't own, yet.  Freezing needs space too. 
 
However,
at the end of the day, all bread was sold and despite the increase in the table rental fees, I managed to break even with a few $$ to spare :)
Khalid