September 30, 2014 - 9:49pm
Cranberries, Figs,Raisins, Currants and Whole Wheat
A few weeks back yozzause/Derek mentioned a 'local' cookbook, BOURKE STREET BAKERY, in his blog and it caught my attention.  I wasn't able to obtain a copy of the book from my local library so, to satisfy my curiosity, I plunged in and actually purchased a copy sight unseen. Luckily the risk was well worth it.  A real beauty in appearance and all that it contains within its covers.  No corners cut in publishing this tome. 
This past week I set about baking several of the loaves contained within its pages.  The following loaf intrigued me because it contained 2 leavens - one a rye sour and the other a whole wheat leaven.  Something I have done in the past inspired by a loaf presented here by PiPs several years ago.  It also captured my attention because it contained figs which seem to be my fruit of the week this week due to a post by Marcus in which he combined figs with walnuts.
A simple loaf.  Simple ingredients and a marvelous outcome.
   Rye and Wheat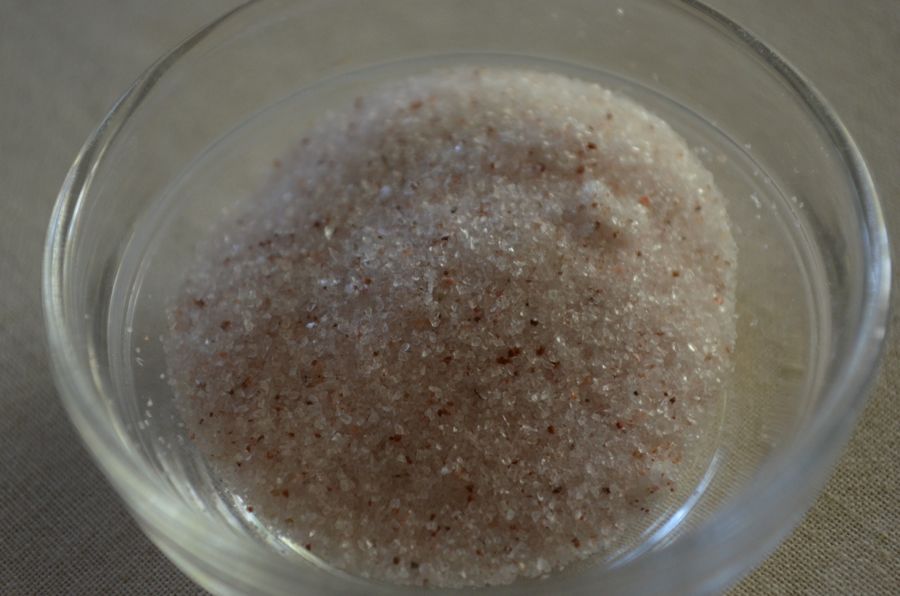 Salt
  The Dough
                            The Brotform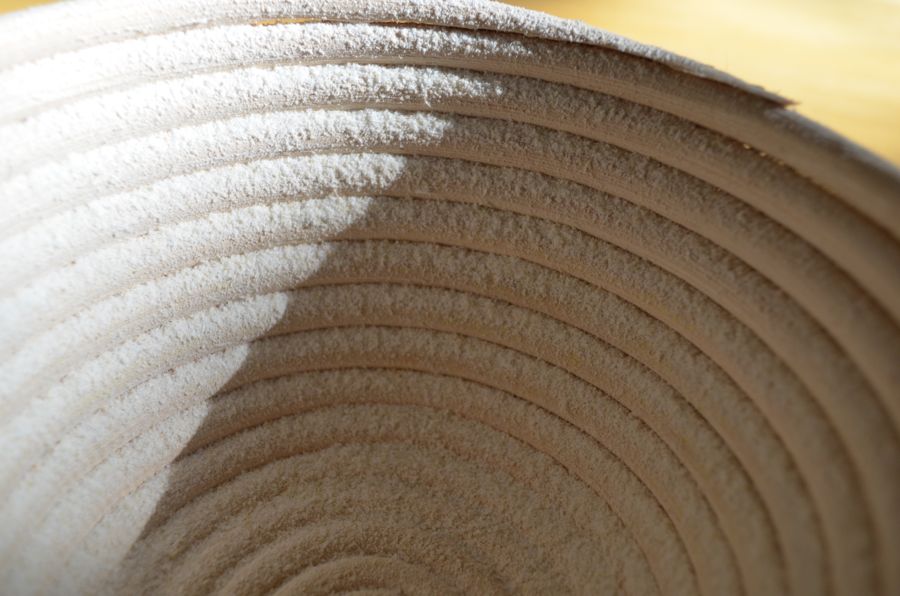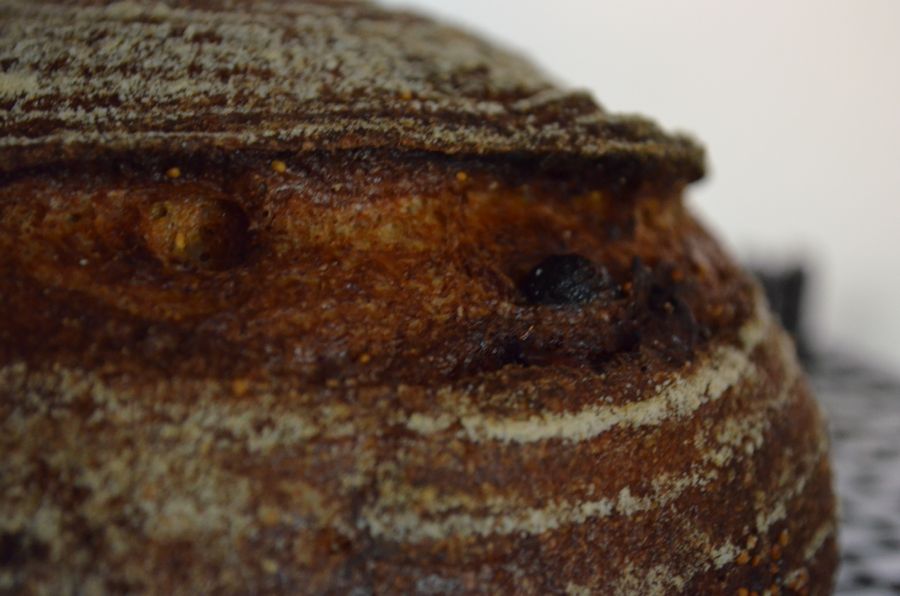 The Result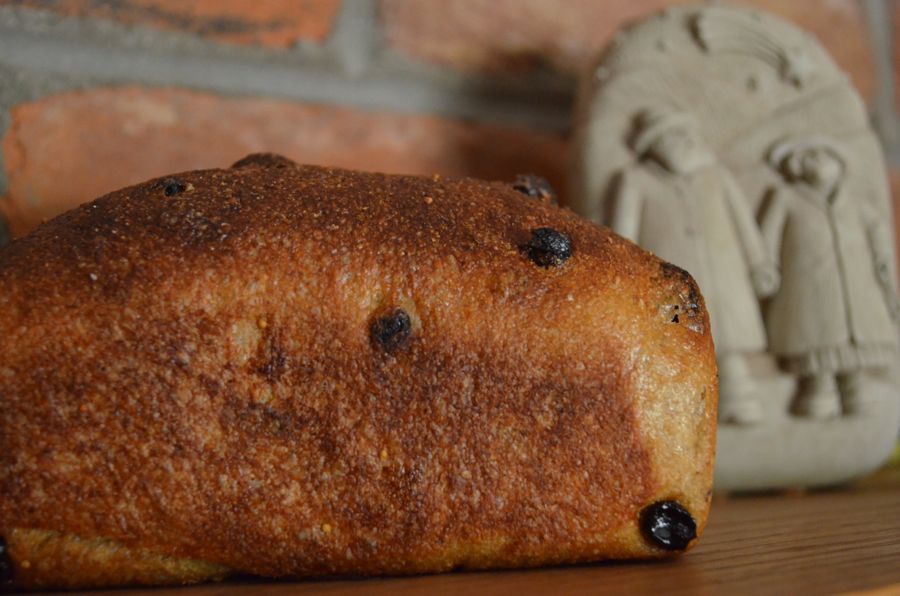 And A Mini Loaf Too
No crumb shots.  All bagged up and passed on to friends.
No formula on this one….It is in the book.
Thanks Derek for mentioning this excellent book in your blog!