September 23, 2014 - 2:52pm
Whole Wheat Pumpkin Cardamom Loaf
When a friend showed up at my front door with a freshly picked pumpkin in her arms I didn't have to think much as to how it would be 'put to use'.  Recently I had found a recipe for a spiced pumpkin loaf on a food blogger's site (Annie's Eats) that had caught my attention.  While the original recipe didn't include cardamom, I somehow decided to include it in my ingredient list. I am glad I did.  I also used WY to leaven the loaves rather than IY…..I just can't resist tweaking recipes :*)
FORMULA:      (Based on the one above from Annie's Eats which was based off of KA Pumpkin Yeast Bread…..which I tweaked for use with WY and whole grains….)
FLOUR  100%   (15% of the flour was used in the leaven - pre-fermented.)
WATER   28%    (12% of the water was yeast water which I use in my leavens to keep them on the sweeter side,)
SALT       1.5%
IY            0.15%
POWDERED MILK   5%
HONEY    14%
EGG         13%
OIL            5%
PUMPKIN PUREE  30-35%
CINNAMON  0.5%
CARDAMOM  0.4%
CLOVES         pinch
MACE              pinch
NUTMEG         pinch
GINGER          pinch
(Adjust spice pinches to your preference.)
It didn't take long for the pumpkin to be transformed into several colorful and fragrant loaves.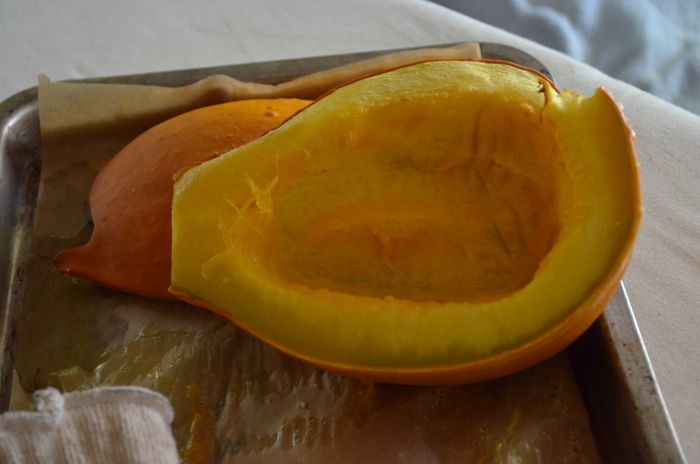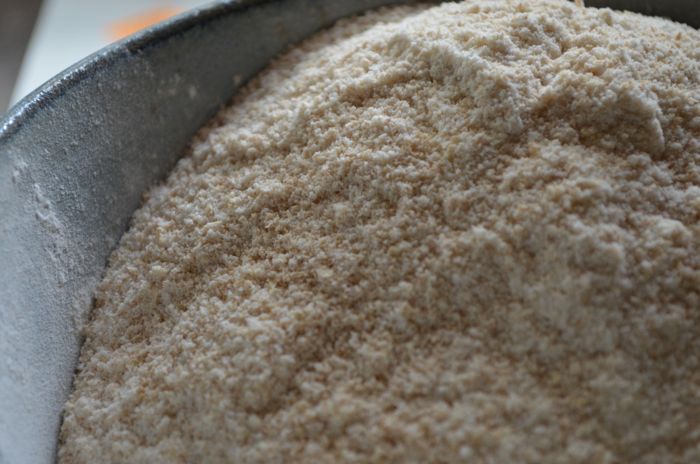 Freshly ground flour
                     some egg yolks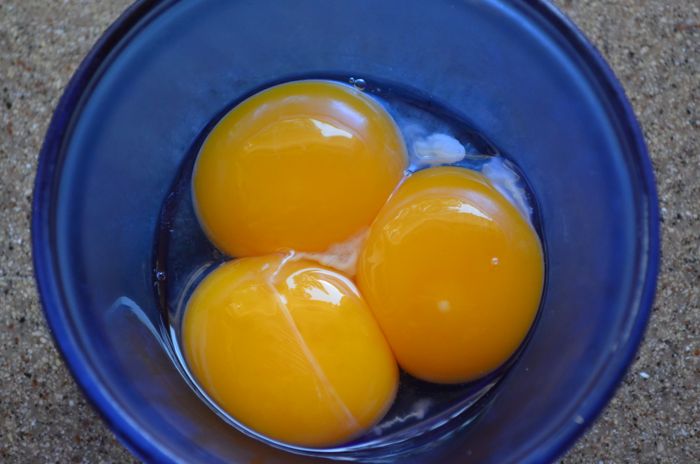 a bit of spice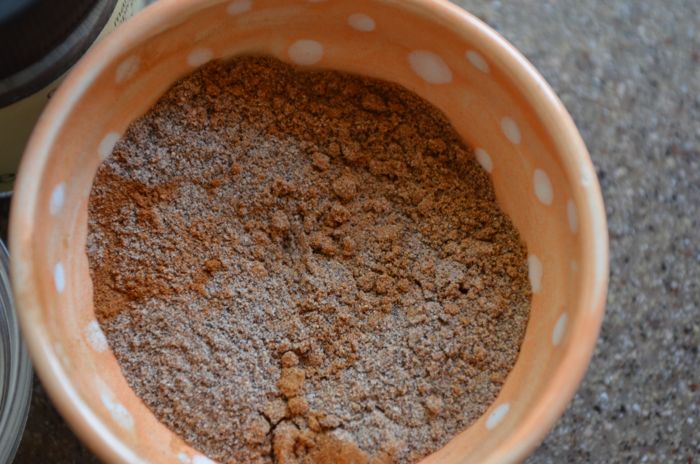 sweetened with honey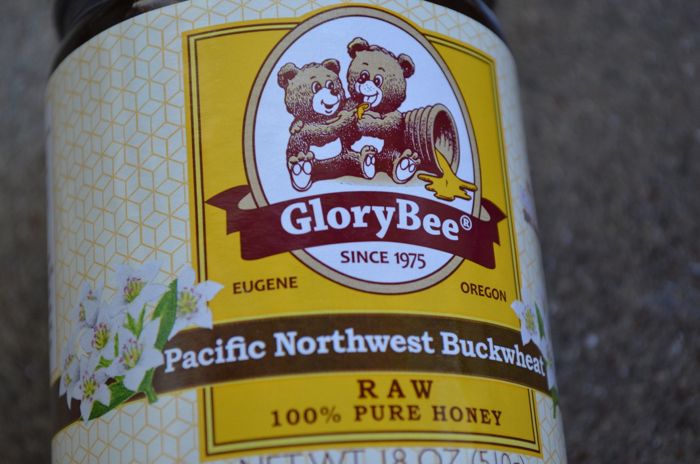 all combined to make the final loaves.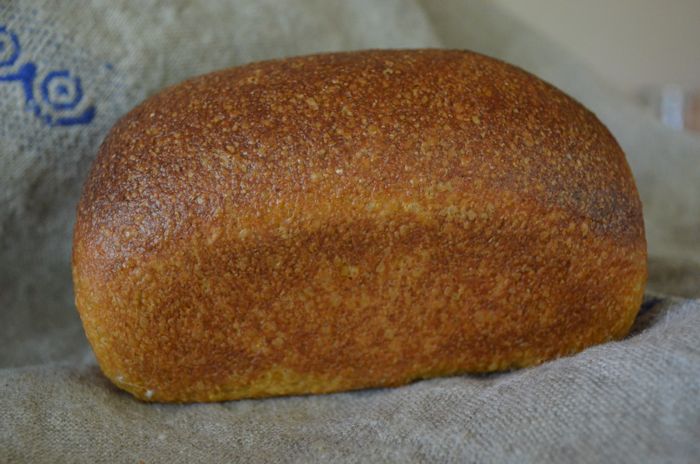 No crumb shot since the breads will be heading to new homes soon while the formula will stay behind to be added to one of my Bread Binders so that I can bake this bread again and again and again.
                                                      Happy Fall and Happy Harvest to you all.