SD Croissants fresh from the oven
Quick post showing this mornings croissants freshly baked.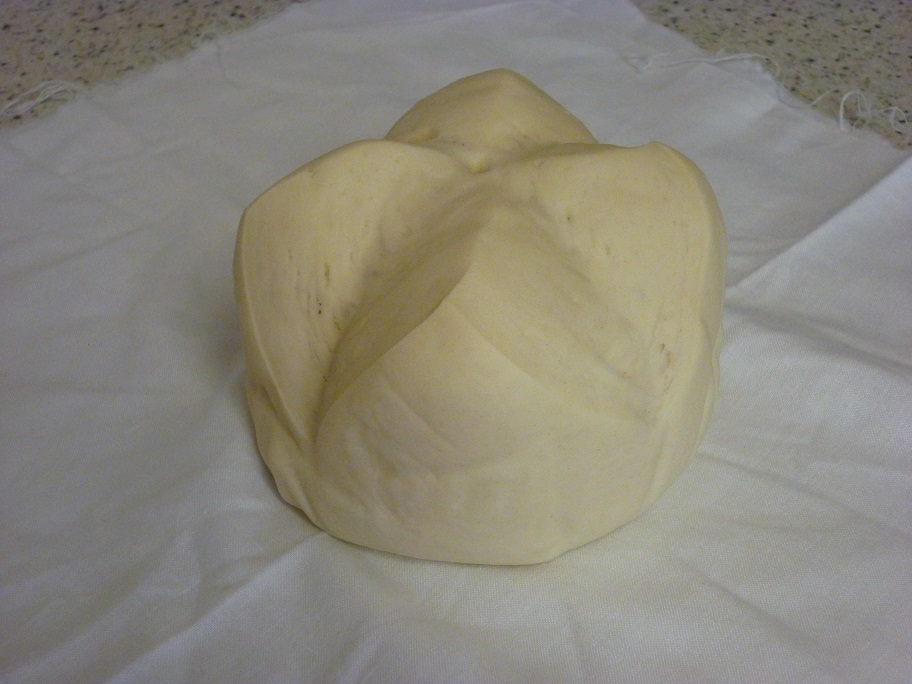 My SD starter lievito madre responsible for raising these delights.
egg washed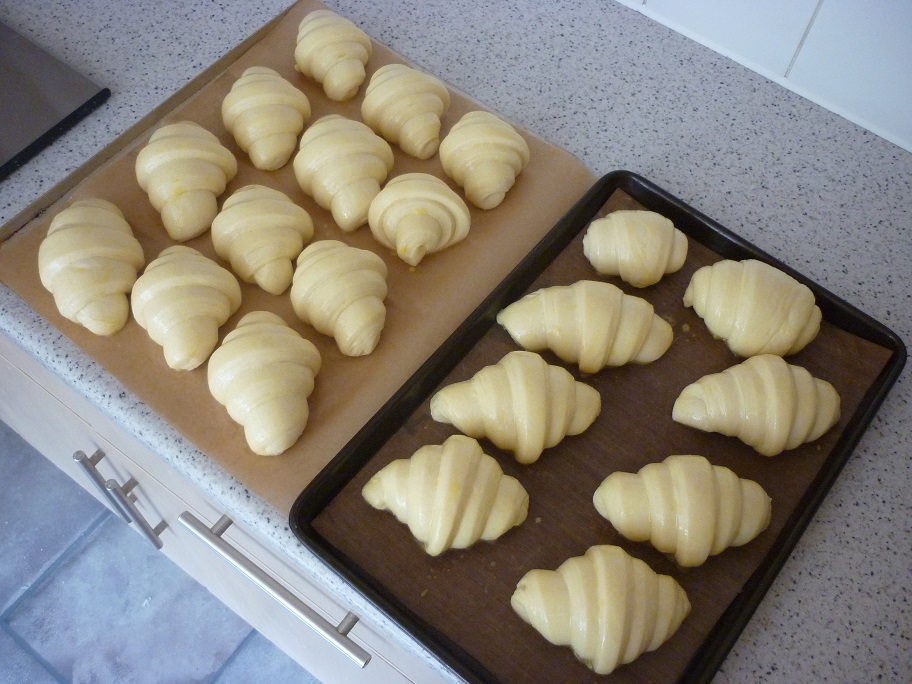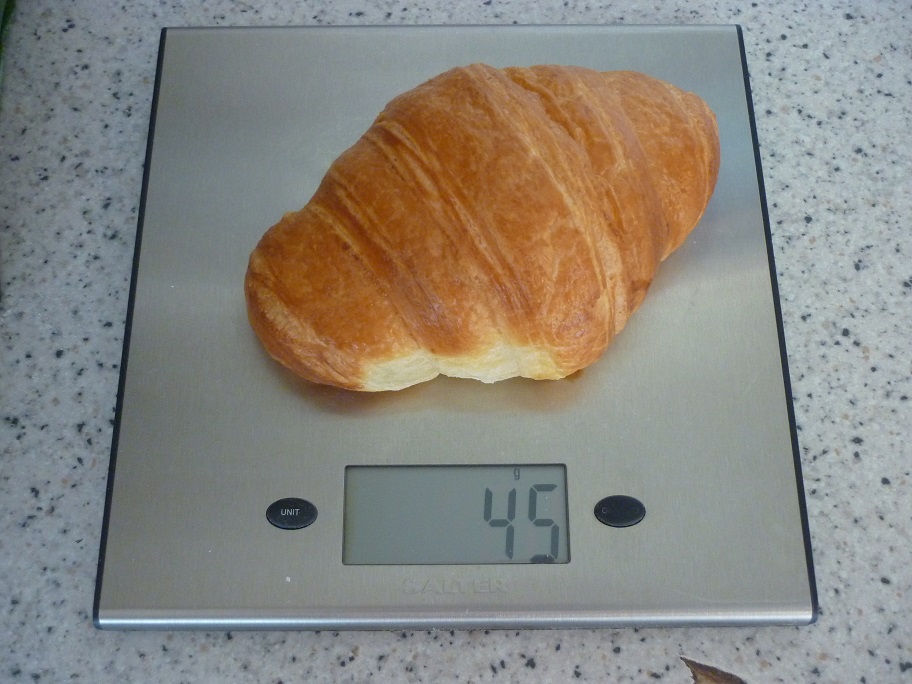 Just a small batch as I'm still practicing my laminating skills. I successfully rolled these without tearing the dough, a first! Patience is key, with hour-long rests between each turn.
------------------------------------------------------
CORNETTI / CROISSANT ROTARY WITH NATURAL YEAST BEPPE Allegretta
350__ 500 grams of flour 00 strong (I used a 380w)
105__ 150 grams of sourdough refreshed twice
10.5__ 15 grams of egg yolk
63____90 grams of sugar
10.5__ 15 grams of melted butter 
6.3____ 9 grams of salt
168__ 240 grams of water.
 flavours: vanilla, orange
Butter per sfogliata: 203, 290 grams
Procedure: Mix all ingredients until dough is smooth and homogeneous.
Chill for at least 4 hours.
Roll out the dough, collect the butter and make 3 of 3 folds as for the pastry, doing stand 1 hour each fold.
Spread, form the croissants and let rise for 16 hours at 22 °
Bake at 180 degrees until golden brown ( about 20 minutes)