August 28, 2014 - 11:27am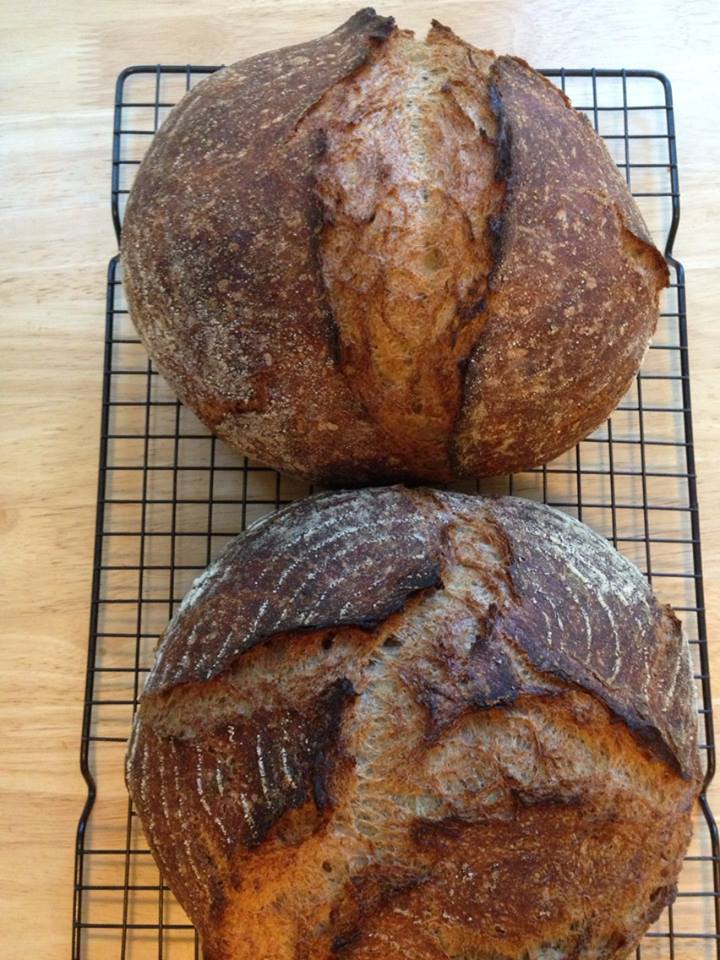 These are really the first loaves I am baking without a formula.  Forkish's FWS&Y had a formula for same day 75% whole wheat bread, on which these loaves are loosely based.  I wound up baking them and freezing them before cutting them, so I do not know how the crumb is, or what they taste like.
I did not bake the breads according to a plan and did not note what was in them.  I believe it is 500 grams of AP flour, with the remaining 500 grams being freshly milled whole wheat and rye.  I just have no idea what percentage of each I used, basically pouring what I had on hand into the bowl, until it came to 500 grams, and then milled.
I also did not use 80% hydration but reduced it to something lower. I did not note that either. I am guessing it was closer to 73-75%.  I figured that I did not need it so high with less whole wheat than he had called for.
I thought it was very cool how baking seam side up gave two completely different looks to the bread.  I shaped one of them "alla Tartine" and one of them according to my interpretation of Forkish.
Here is a closeup of the crust on one of them: