This is my take on Karin's challenge bread. I've used 3 freshly milled whole grain flours, which all happened to be from Germany: Whole Wheat, Whole Spelt, Whole Rye; all organic.  The flours account for 60% of the total, while 40% was regular Bread flour for extra lift and lightness. The raisin mush lends a sweet undertone that really pairs well with the nutty/ roasty/ soury flavors.
Recipe: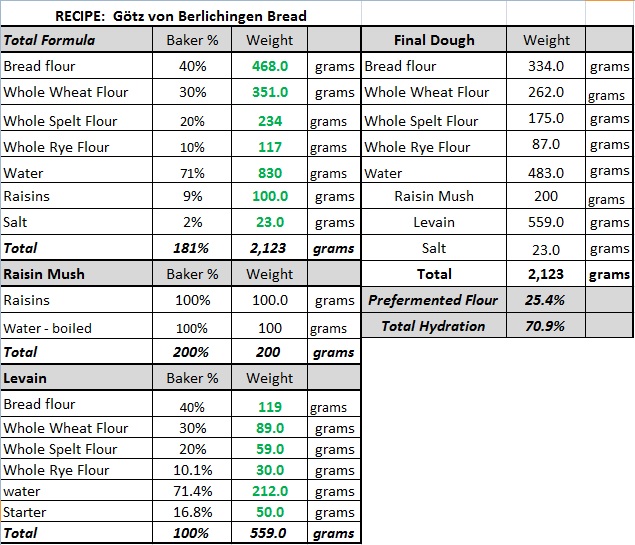 Method:
Prepare the levain by mixing the starter with the flours, cover, and let ferment overnight. Mix the raisins with hot water, cover, and leave on counter overnight. Next day, make an autolyse out of flour and water, leave to rest for 30min to an hour. Later, mix the remaining ingredients together for 5 minutes on speed 1, let rest for 5 minutes, and on speed 2 for 3 minutes. Remove the dough to an oiled container , cover, and let it ferment for 2- 2.5 hours. Apply one stretch and fold after 1 hour.  Finally , divide the dough and preshape into rounds, rest for 15 minutes, and then shape and insert them into floured proofing baskets. After 2 hours, the dough will be ready for baking, so preheat your oven 1 hour earlier. Bake for 15 minutes with steam at 450F (250c), then remove your steaming pan, and reduce the temp. to 380F (210C) and bake for 25 minutes until the crust is dark and aromatic. Cool on wires.
German Organic Whole Wheat (Spring?)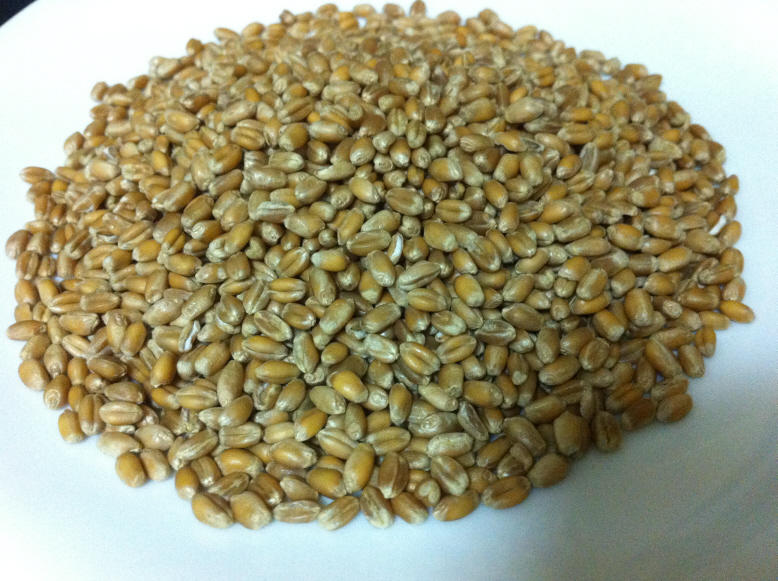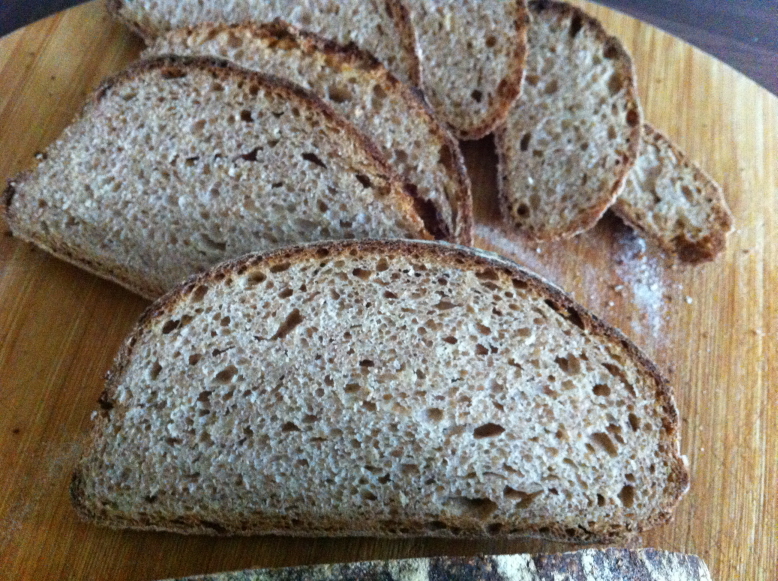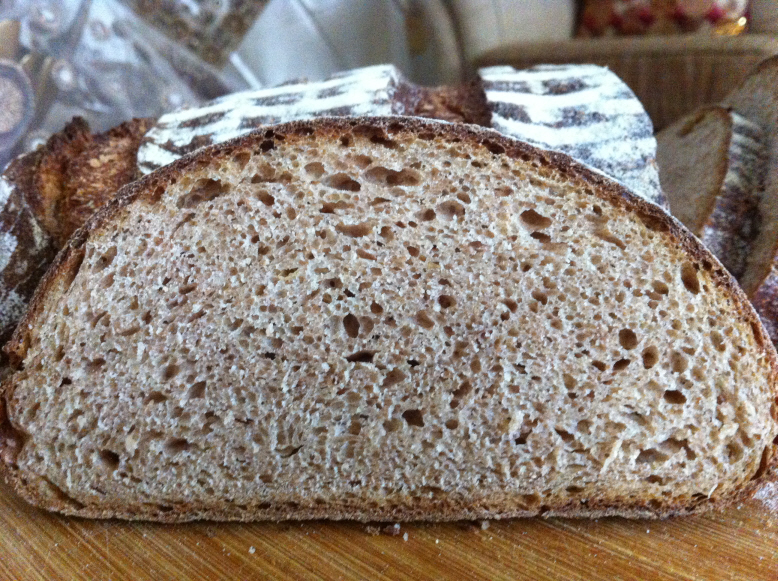 The bread was delicious. Smoky, nutty, slightly sour, and caramel sweet. Good with spreadable cheeses, poached eggs, and smoked Fish.

Forgot to add: Blend the soaked raisins into a mush before incorporating.
Thanks Karin for stirring up our imaginations.
Khalid