August 18, 2014 - 10:07pm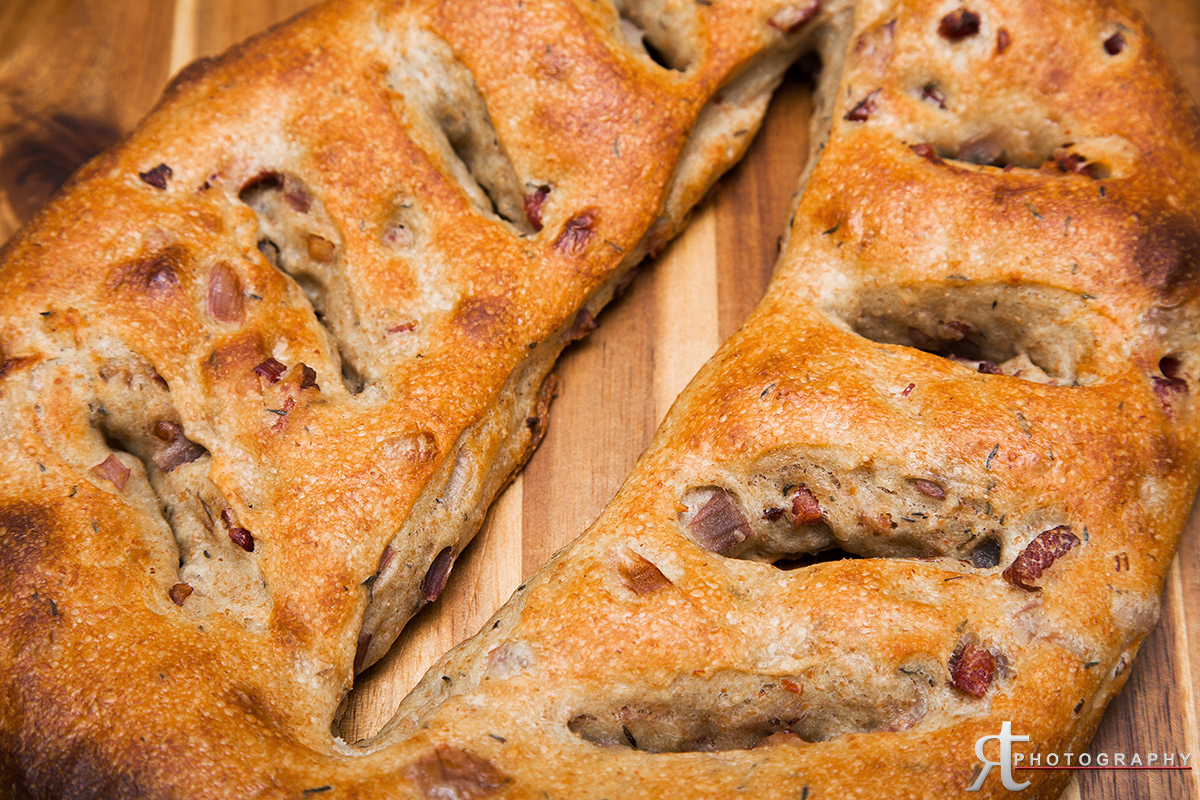 I made a lardon and red onion fougasse today.  Did a 1 hour room temp ferment, then folded in the lardons and onions, and put it in the fridge for 20h (was meant to be 24, but I ran out of time), took it out and shaped it, put it on a 270C baking steel, and turned the temperature down to 220C, for 25 minutes, with steam for the first 6 minutes. 
Loads of small bubbles on the crust, a nice shine to it, and a wonderful aroma.  Have not tried it yet, but will have it for dinner tonight.