10 % Whole Grain Rye Sourdough on Big Green Egg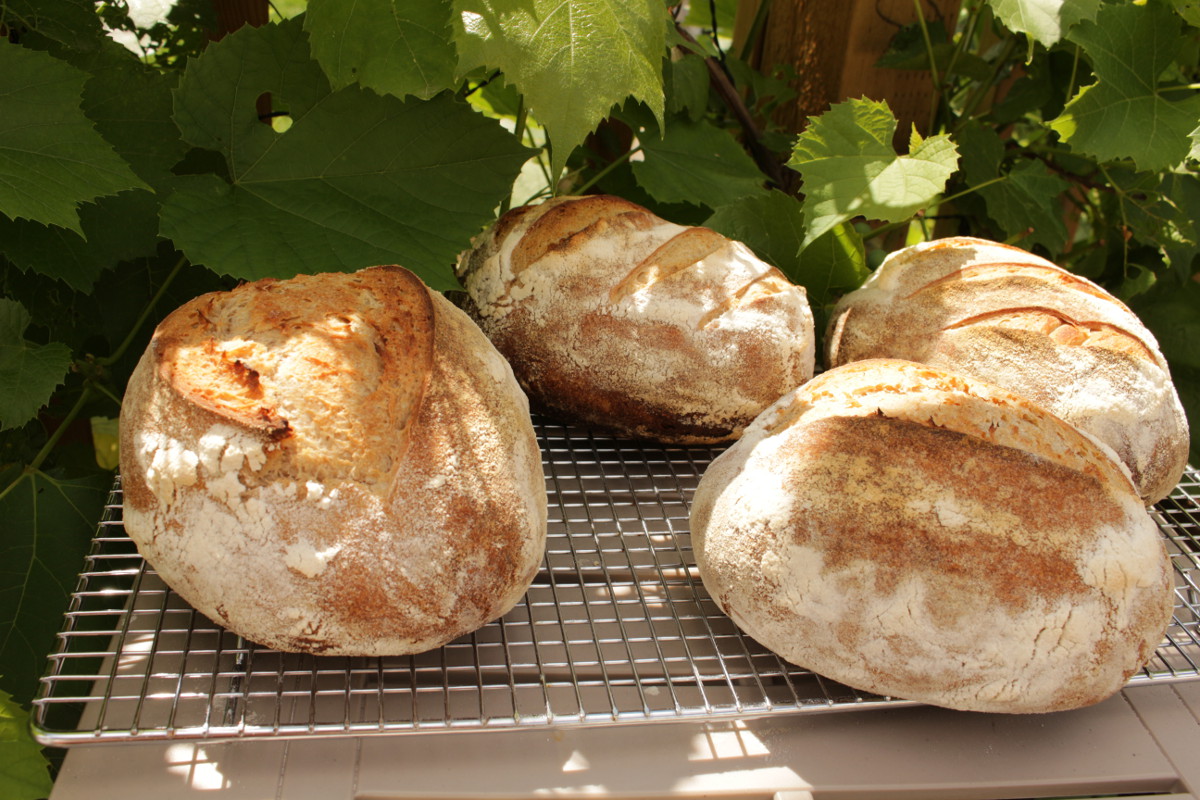 I absolutely love my egg.  This is only the second time I've baked bread in the egg and I'm pleased with the outcome.
I got the egg because I liked the idea of making/baking the bread in a more "natural`manner and I haven`t got up the energy to build a full blown wood-fired brick oven.`
I put the bread on when the temperature reads 520 F and bake it for about 23 - 27 minutes depending on the size.  I take the loaf out when the internal temperature is over 202 F. 
I have one question!  Why is there localized  burning on the bottom It`s almost as though one particular area of the pizza stone gets hot enough to char the bread.  I will try baking at a lower temp next time and see what happens.