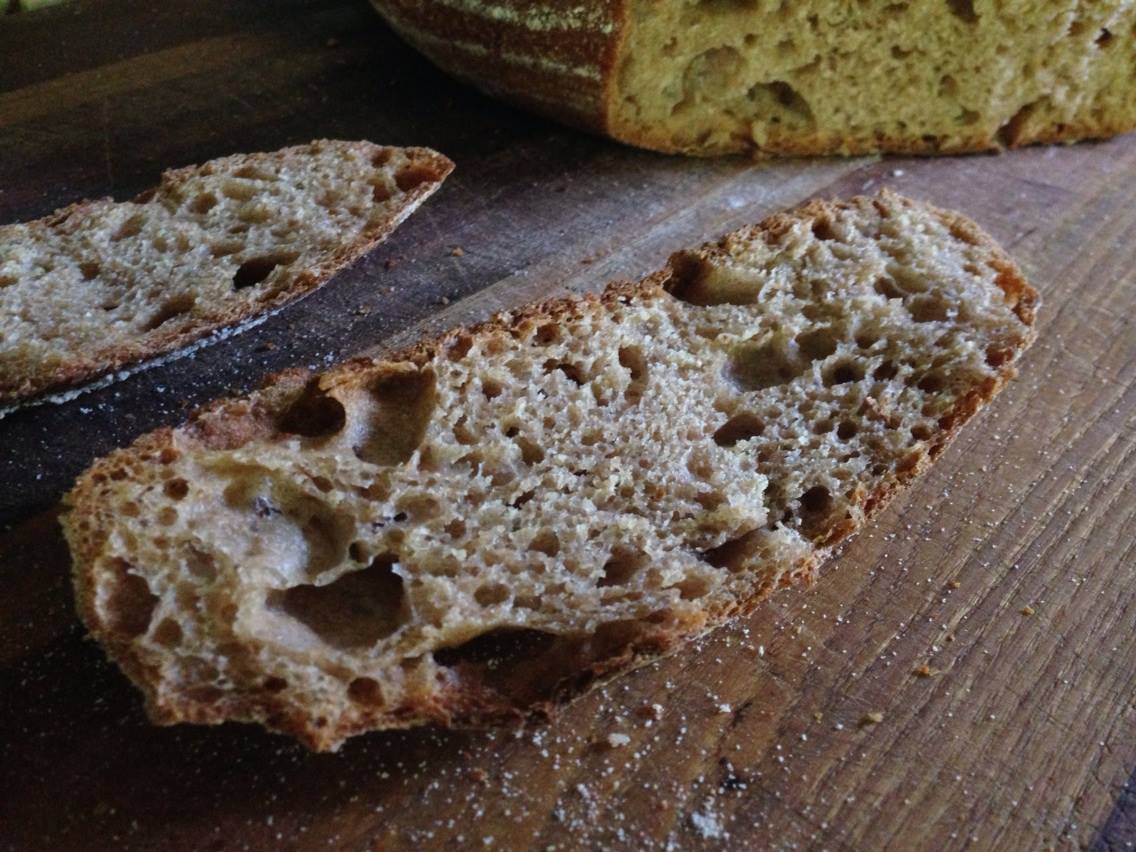 This weekend, I again went with a Tartine Basic Country Loaf, using 100% whole grain flour milled at home for my leaven, and 700 grams whole grain flour milled at home with 300 grams of AP flour for the dough.
The breads stuck a little to the baskets -- still haven't been successful in getting these loaves to release as easily as the traditional white bread version of the formula.  The consequence is that he crust pulls away from the crumb, making it a little more difficult to cut.  I adjust for this by bisecting the loaf again and cutting from the other side.
I just received my rye berries and think that I shall soon try my hand at a bread with some rye in it.  The whole wheat bread pictured above is delicious.  Oh, and this is the first time I baked with two Lodge combo cookers, having decided that it is worth saving the 40 minutes by baking both loaves at once, not to mention the consistency of having both loaves ready to bake at the same time.
For those who have only one set of combo cookers but who still bake two loaves, another option is to remove the loaf once you uncover, so that you use both pieces to bake the second loaf after the first 20 minutes of bake time.