Lavender&Honey Levain with Salt Crusted Crust.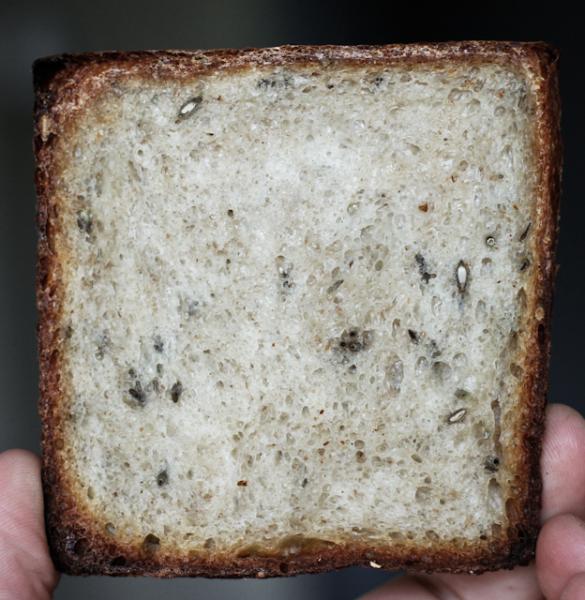 The other day I noticed that the lavender bush in fornt of my house was blooming, so I figured hey why the heck not. the day before baking I mixed 5g of chef with 5g rye 35g bf and 40g cold water. I let this ferment for around 12 hours then 100g bf and 100g warm water to 50g of the elaborated chef, I let this ferment for around five or six hours then added it to my flour and water and autolysed for around an hour, then i added my lavender buds and honey and proceeded with slap and folds until the dough was properly developed., I then bulk fermented for two or so more hours, shaped and rolled the loaf in a mixture of very corsely ground Himalayan salt and blue cornmeal then proofed it for another two hours. then I baked it on the shy side of an hour at 450 then flipped it out of the pan and browned it up for another few minutes... hot dang it smells so darn good and the salt on the crust really goes well with what could otherwise be a pretty overwhelming flavor.
441g BF
29g Rye
30g AP
175g Levain
47g Raw Honey
11g Fresh Lavender
11g Salt
  Corse Salt&Blue Cornmeal for rolling.