Tartine Style Crumb Open Enough?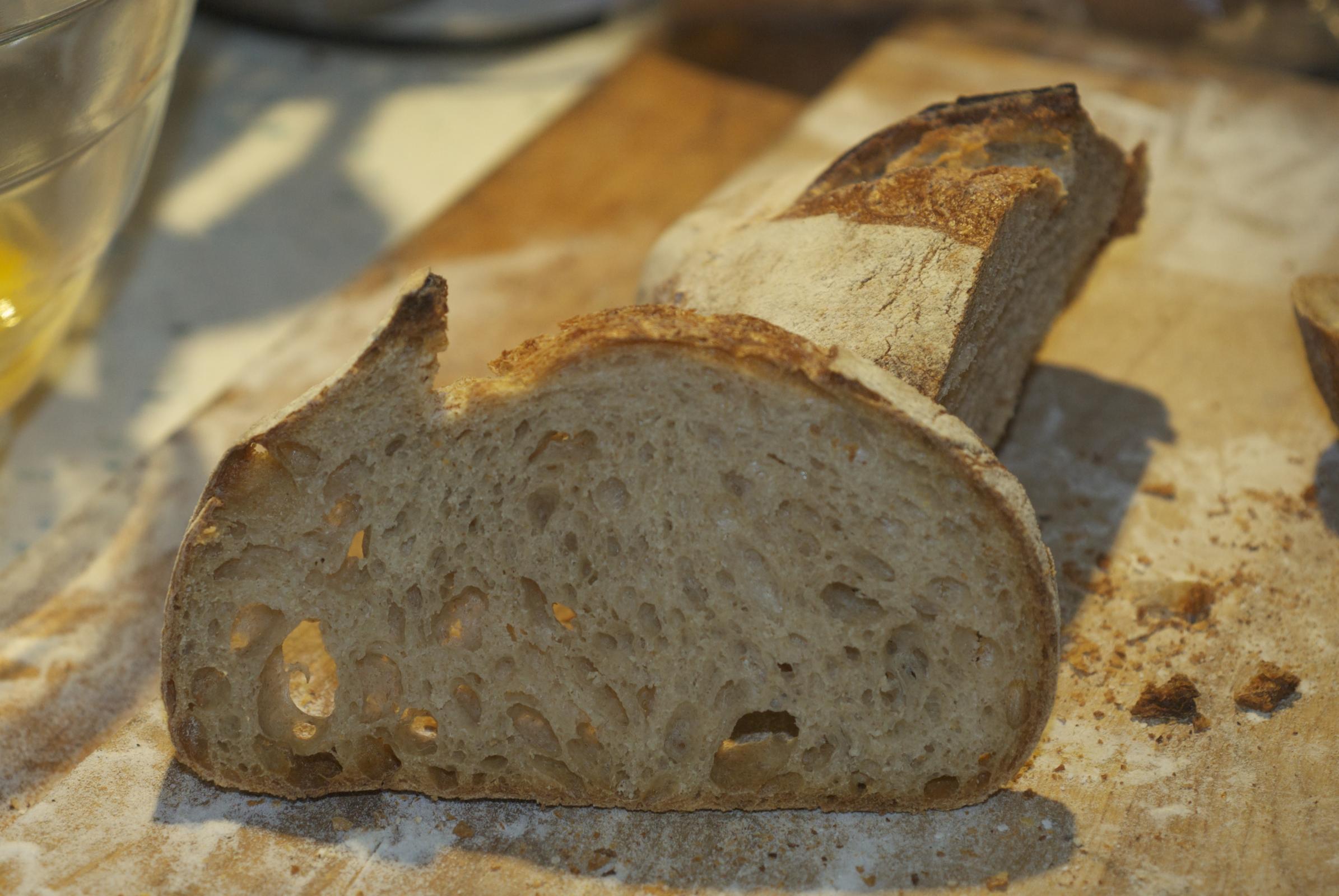 I made this dough with 12% Prefermented Flour (25% Levain, by that calculation system), 10% WW, 10% Rye, with a levain that was ~8 hours old. I did 
1 hr autolyze
4 hour bulk with 4-5 S & Fs on bench
1.5 - 2 hour proof
retarded for 7 hours @45dF
gave 1 hour floor time, as it was slightly underrisen
baked @480dF with Sylvia's Steam (20min), then lowered to 450dF and baked a 30 more minutes.
Interestingly enough, my Miche made with same dough @86% Hydration was more open than this Batard @82%. 
See: http://www.getleaven.com/products/fcfiKENj8rBF5Xfit/batches/wY72JRvN9ZCoM5QWN - That's the Miche.
Still, is that open enough for a Tartine Style? SHould I try 86% Hydration next time?
AND: The flavor was awesome: Cool, sweet, crumb was moist and chewy, with a hint of tang in there too.