Sourdough Wheat and Wholemeal Bread with Pumpkin & Sunflower Seeds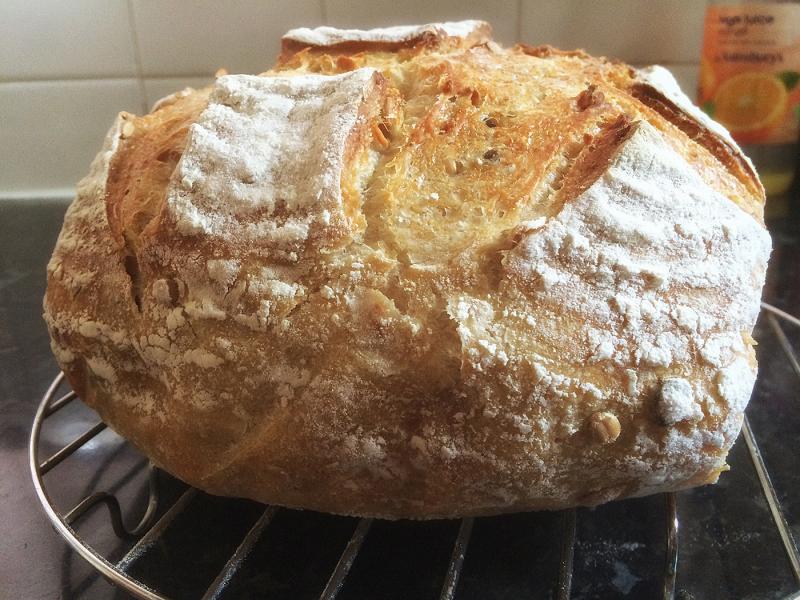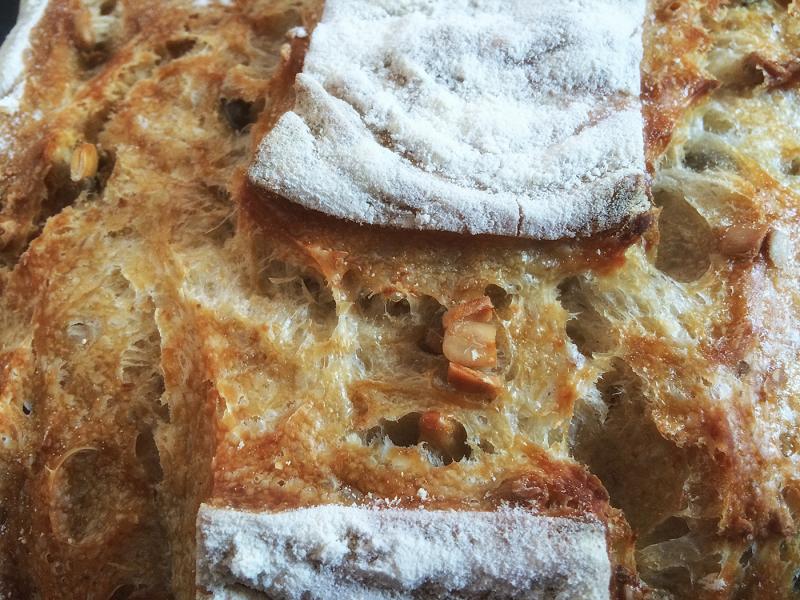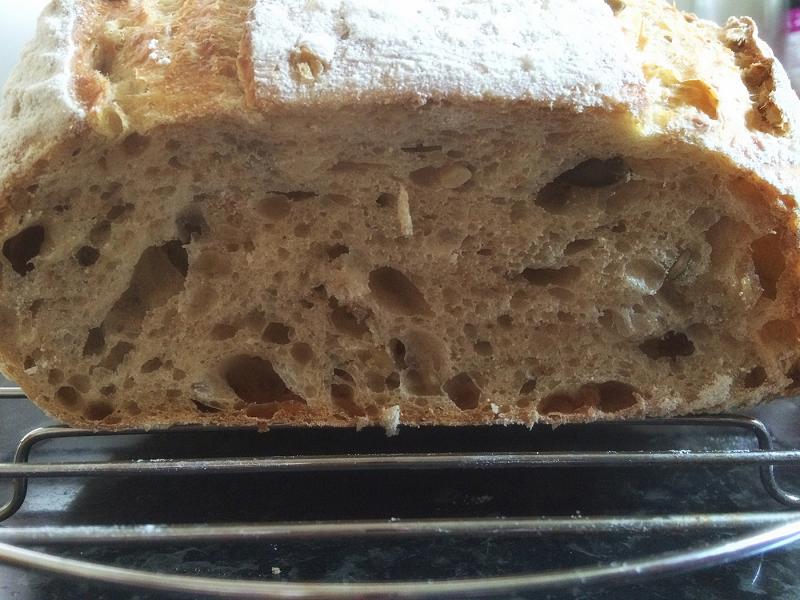 This is a 60% hydration dough, for some reason that is , for me, the best hydration to work with.
Recipe:
250g Mature Wheat Sourdough 
450g Bread Flour
  50g Wholemeal * Only small amount as my Daughter does not like to much Wholemeal in the bread *
300g Water
  10g Sea Salt
A good handful of Pumpkin and Sunflower Seeds
Mixed it all up, gave it 6 S&F every 30 Minutes for a period of 3 hours.
Bulk fermentation in the Fridge for 18 hours, let the dough come to room temperature , Shaping, final proofing in Banneton for 2 hours.
Baked in a Dutch Oven for 30 Minutes with the Lid on  at 250C and a further 20 Minutes with the Lid off at 200C.
Family agrees that this is the best SD  Bread so far.
Sorry for the missing Slice of bread, the shape was nicer and I should have taken the Images before I had a slice, one has to taste the bread;)