Hovis bread is very or was very popular in UK, this is my version of it.
There is a high percentage of fresh wheat germ in it along with
home milled hard wheat kernels, and a little malt. It is not exactly the same as UK but. qahtan
Hovis bread dough panned.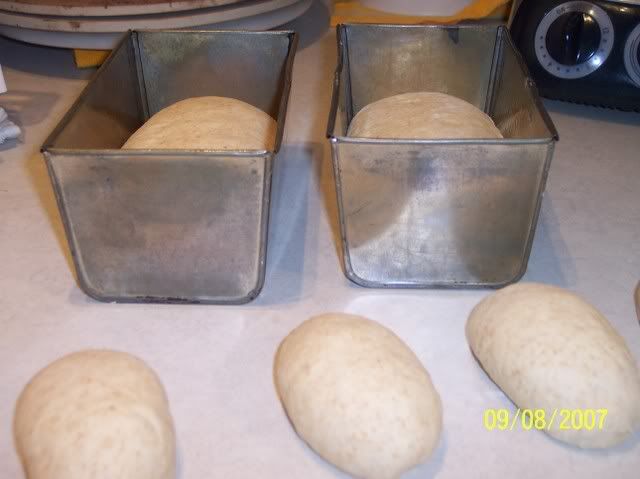 Dough risen ready for oven
Baked and cooling ready to eat