4 Recent Bread Experiments: Irish Soda, NY Style Pizza, Multigrain Levain, Overnight Country Brown
A bit of catch up today on some Spring baking, starting with Irish soda bread for St. Patrick's day.  The recipe couldn't be easier (especially when compared to all the levain breads I play around with these days), and is a family favorite every St. Patrick's, and this recipe is one I picked up from Elise Bauer's great blog some years ago.  (I like the added raisins).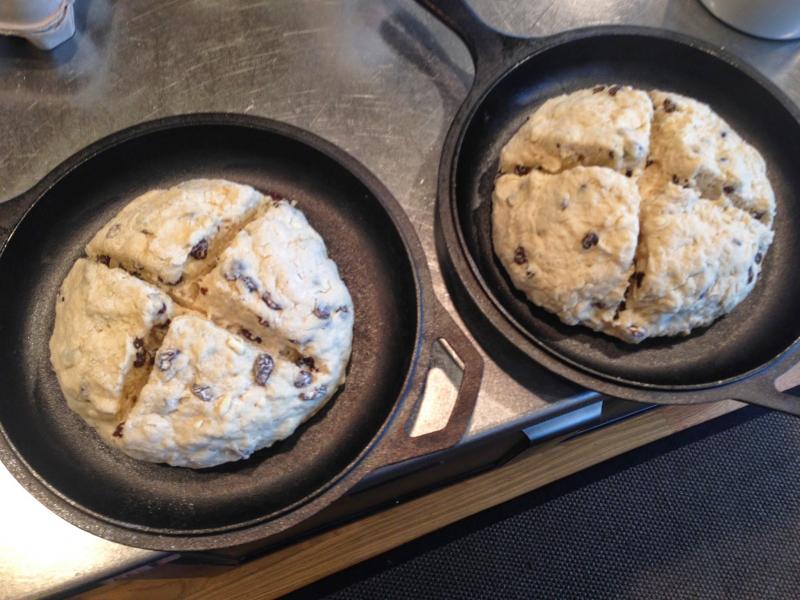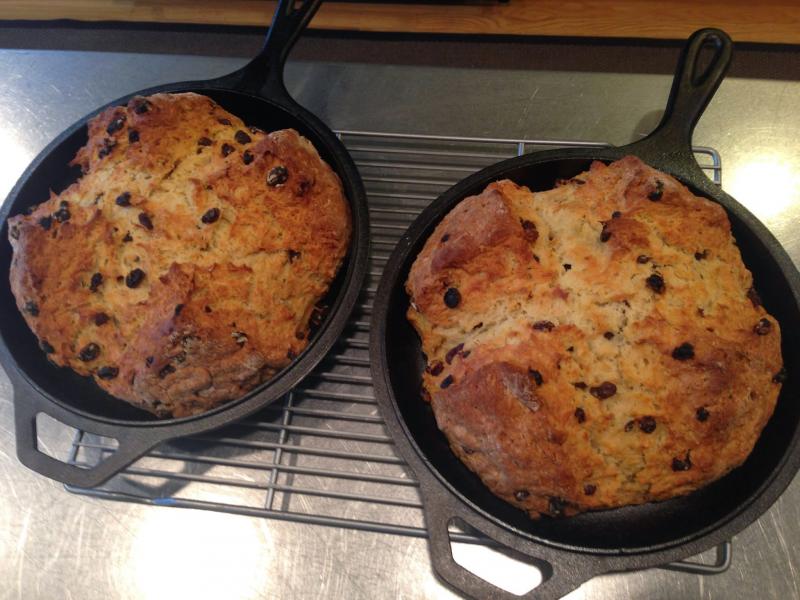 Then in April I got the chance to take a "Pizza Making at Home" class as one of my favorite cooking workshops in Seattle, the Pantry at Delancey.  The classroom space lovely – fits about 14 students – and is in the same building as Delancey, one of the best (if not the best?) pizza restaurants in Seattle.  I've been trying to take this class for a long while now, but it tends to sell out in minutes (literally).  It was worth the wait, as we got to learn a slew of  tips and tricks that Delancey uses to make a really delicious NY-style pie on their wood fired oven.   I came home with some great improvements to my pizza shaping (ball stage and stretch techniques needed some practice!), as well as a new recipe (really high salt content, 18 hr proof) to try out back home on my pizza steel.  Results below, really delicious -- similar in taste/build to Jim Lahey's pizza recipe.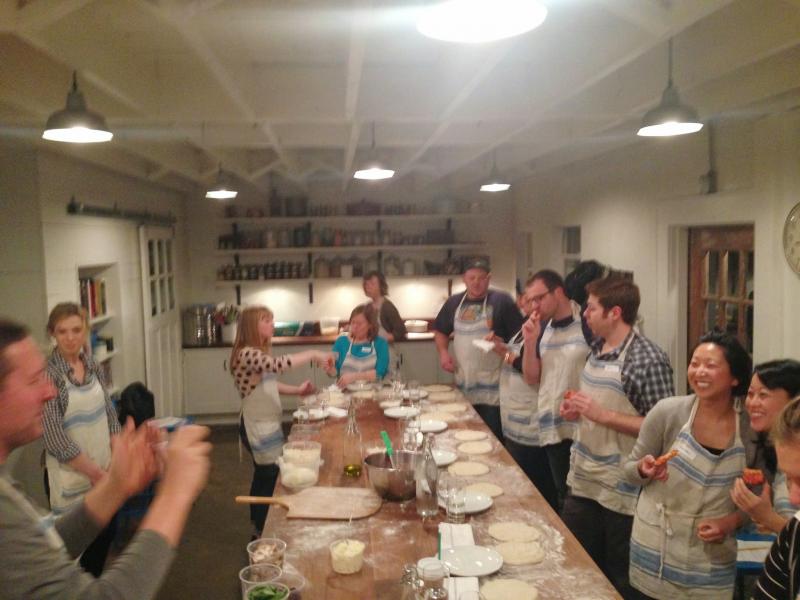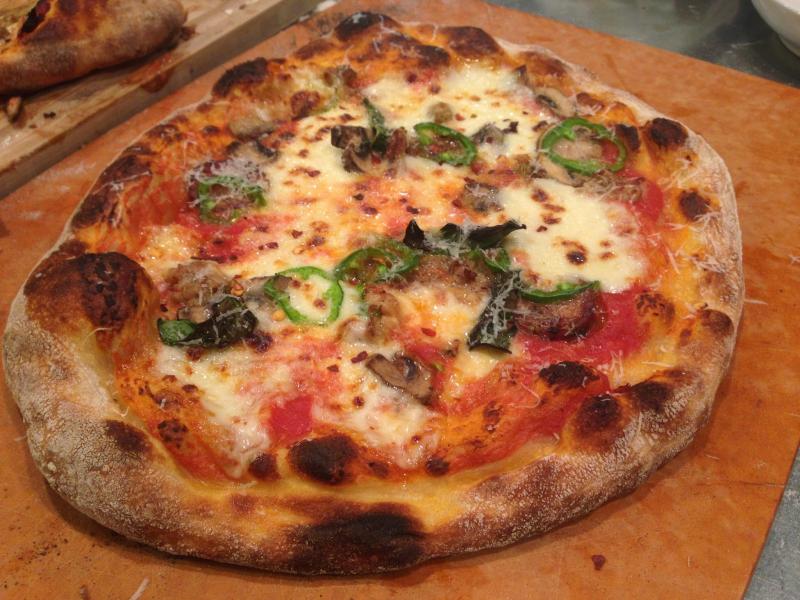 Next I tried out Song Of the Baker's Multigrain Levain formula, after seeing his beautiful results on this site.  It was a fun experiment – my first porridge-type bread.  I ended with a few substitutions in the soaker (didn't have all the various grains needed on hand).  The results were delicious and pretty different than my typical country loaf – I had one friend say it was his favorite of my breads so far.  I definitely think I will get better at this one with practice, as I didn't exactly know what I was looking for at each step.  The overall flavor was really moist and full, and really makes we want to experiment with even more porridge breaks (Tartine 3?).  Thanks again to Song of the Baker for sharing his recipe!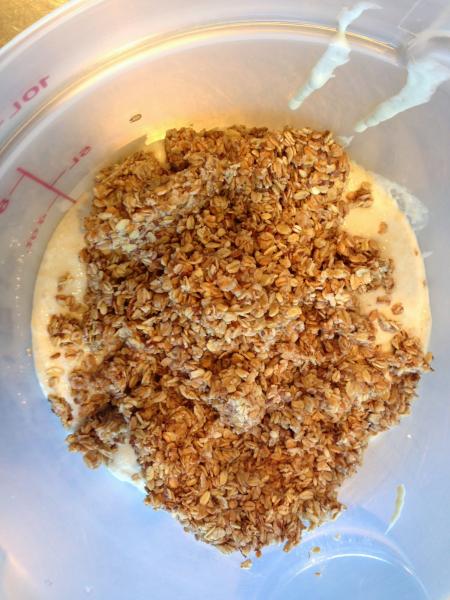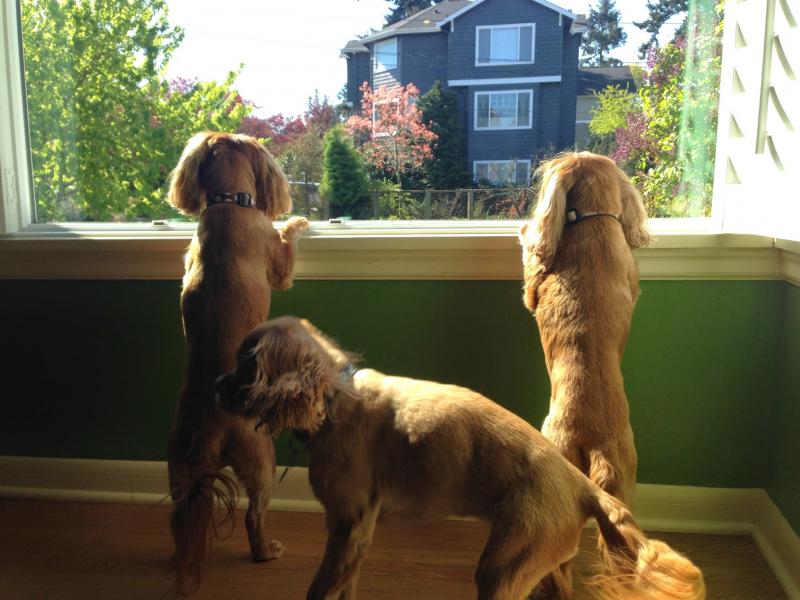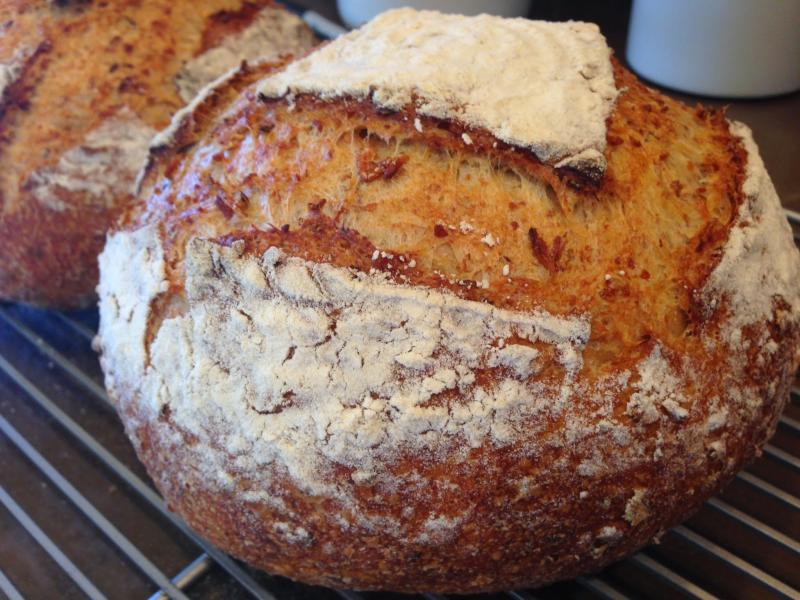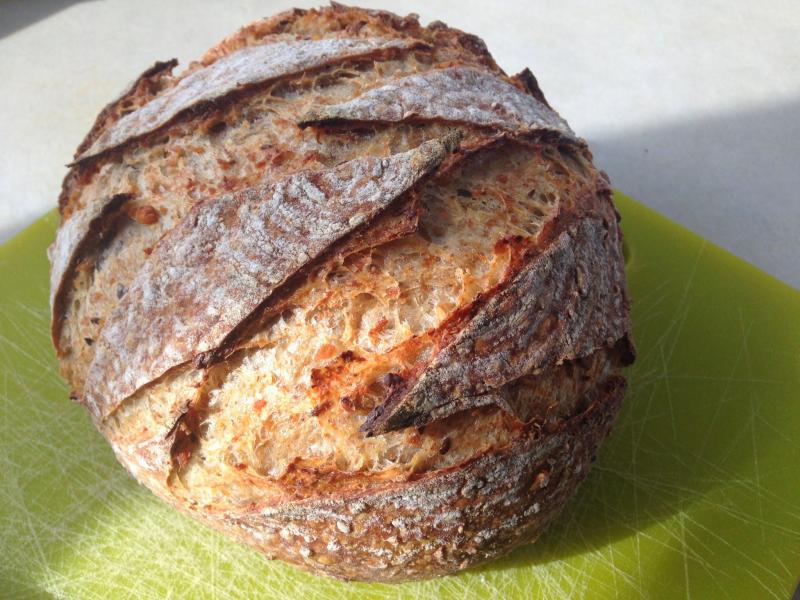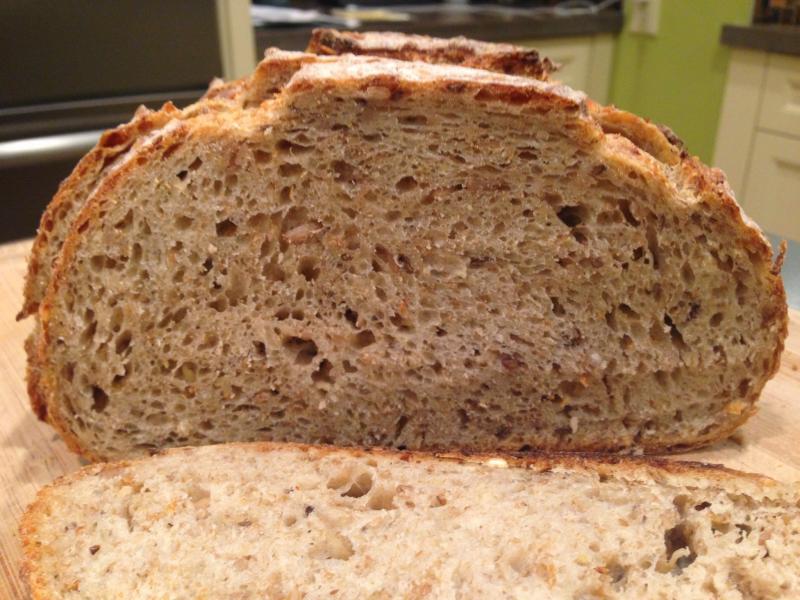 Finally, this past weekend I baked a version of Ken Forkish's Overnight Country Brown, which his quickly becoming an all-purpose go-to for me.  I am enjoying the flavor of whole wheat flour more and more in my breads, and this one strikes a great balance for me.  I did modify the schedule of the recipe this time around, as life intervened and I didn't have the time to do a 10-hr bulk proof and then 4 hour rise in the same day, so I ended up retarding the shaped loaves in the fridge overnight after the bulk fermentation.  I was worried about over-proofing and/or a heightened sour flavor, but neither ended up being a big issue.  The loaves did have an extra tang to them, but it was still balanced by the whole wheat flavor in my mind.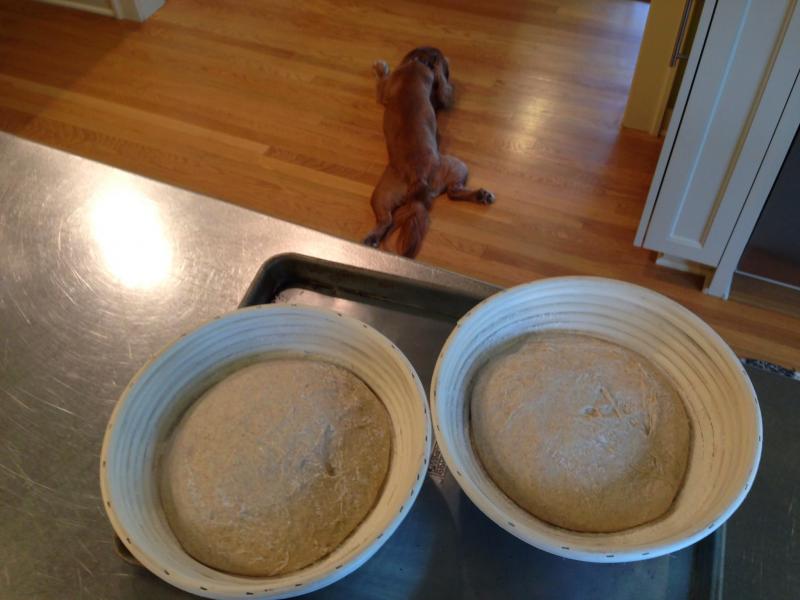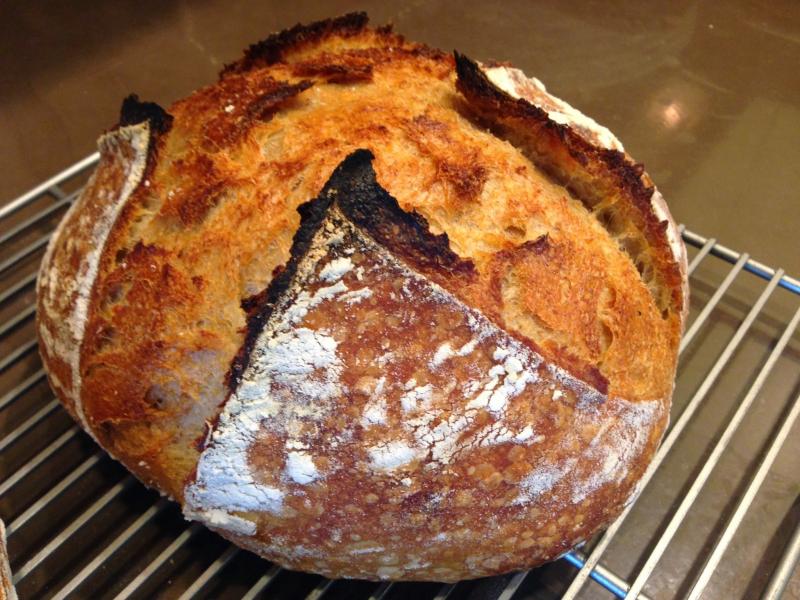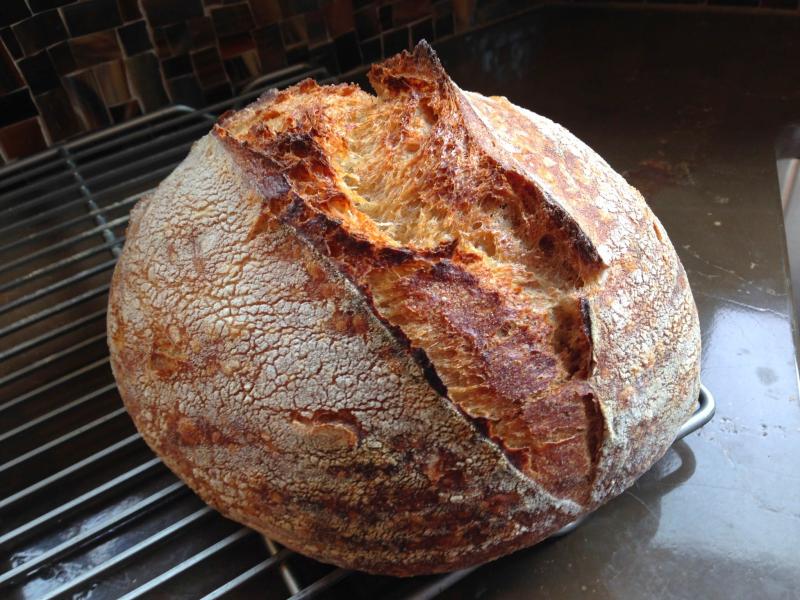 All for now, cheers!