New Wood-fired Pizza Oven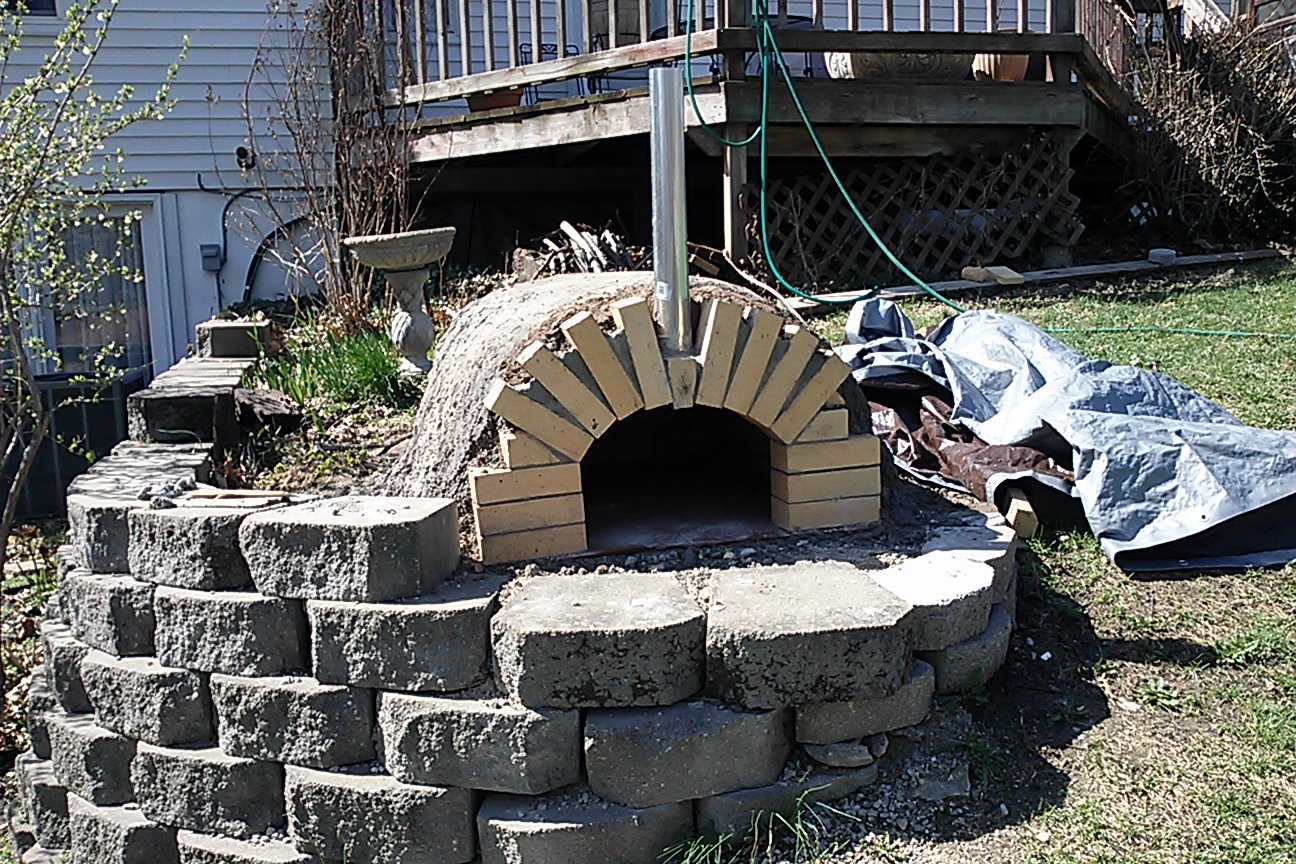 I recently completed this pizza oven in my back yard.  It's on a retaining wall because I didn't want to build a base for it.  The basic construction is firebrick covered with concrete/vermiculite insulation.  After trying it a couple times, I plan to add some more insulation.
I fired this up three times so far, twice baking something in it.  The first time, after 3 1/2 hours of burning, I baked some bagels.  I had problems with the first batch simply because I didn't have the guts at first to let it be close to the fire and ashes, and leave it there long enough.  It doesn't take much time, but I found it hard to not mess with it at first.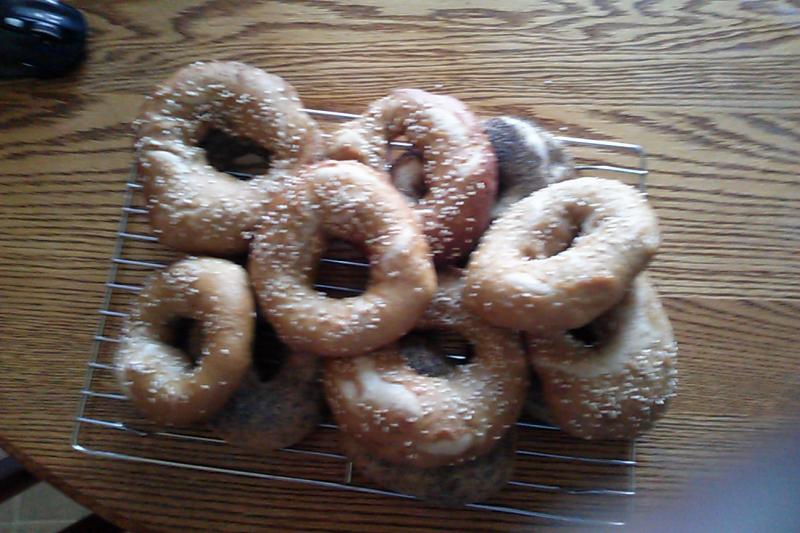 Last Sunday, I invited the in-laws over for pizza and made eight pies.  All of them were good.  They got better towards the end, just from the learning curve, and again, having the nerve to let them be close to the fire.  Anyway, it was pretty successful.  A lot of work.  A lot of smoke (I was afraid the neighbors would call the EPA on me).
One thing I learned (other than not being afraid of what the heat and fire will do to the bread) is that some quality hardwood is a necessity--oak, hickory, etc.  I burned branches and logs I accumulated from trimming trees in the yard.  Some of it was too soft and therefore smoky, and in general it just went fast.  You need some quality logs that will burn for a long time relatively cleanly.
I was too busy to take pictures of the pizza.  I will try to update later.