New Sourdough Variations -- Walnut, Berry, Olive
 I experimented with some levain bread variations this past weekend, inspired by Maurizio's beautiful blog (Food,Travel, Thought -- so well done).  I made a double batch of Tartine-esque dough, adding walnuts and various dried berries to one half, and mixed olives and lemon zest to the other.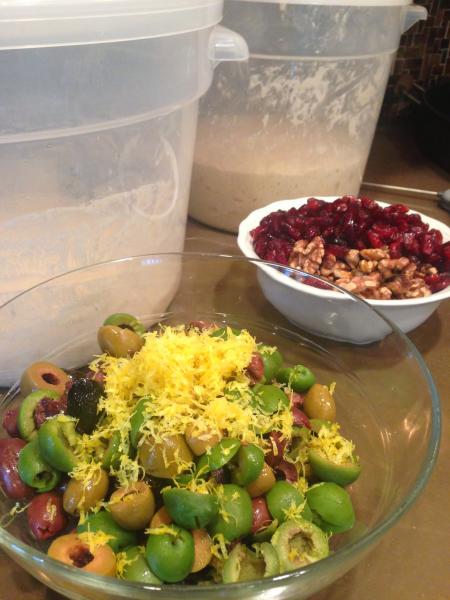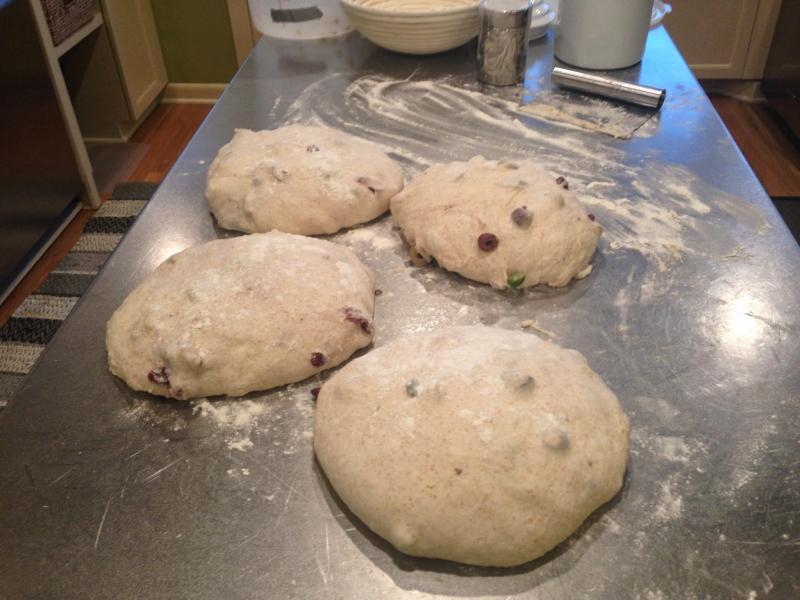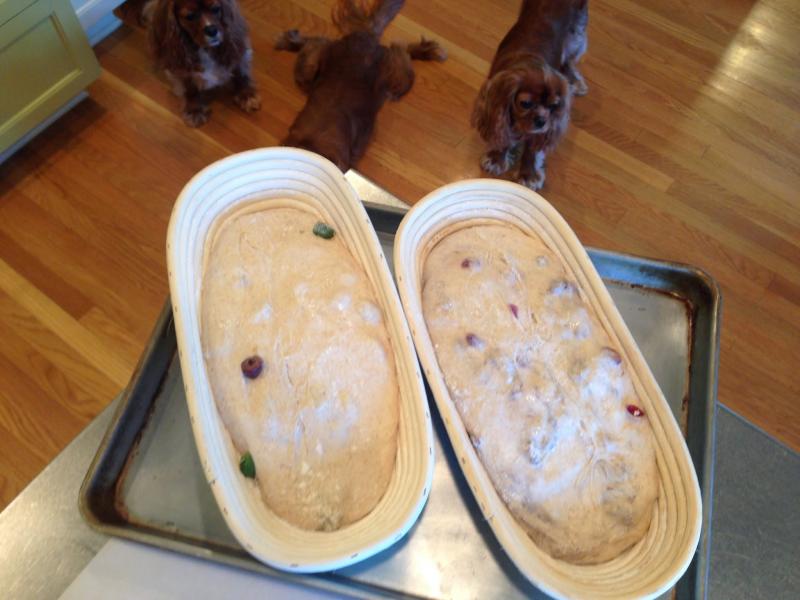 The results were delicious.  From a flavor perspective, the Walnut Berry loaf is top 3 of levain experiments to date (not that I really have a forced rank list...though I should).  Both had a soft, relatively open crumb, subtle sour flavor, and great complement of the added nuts, berries and olives.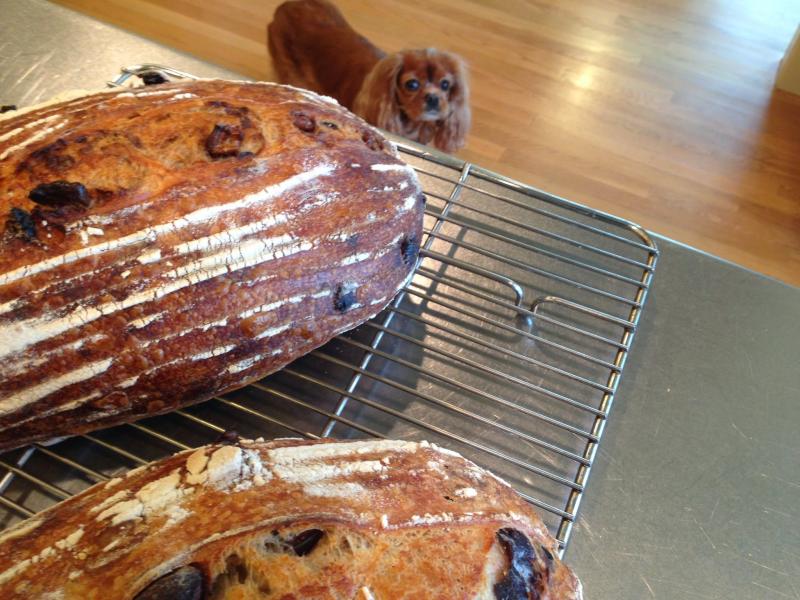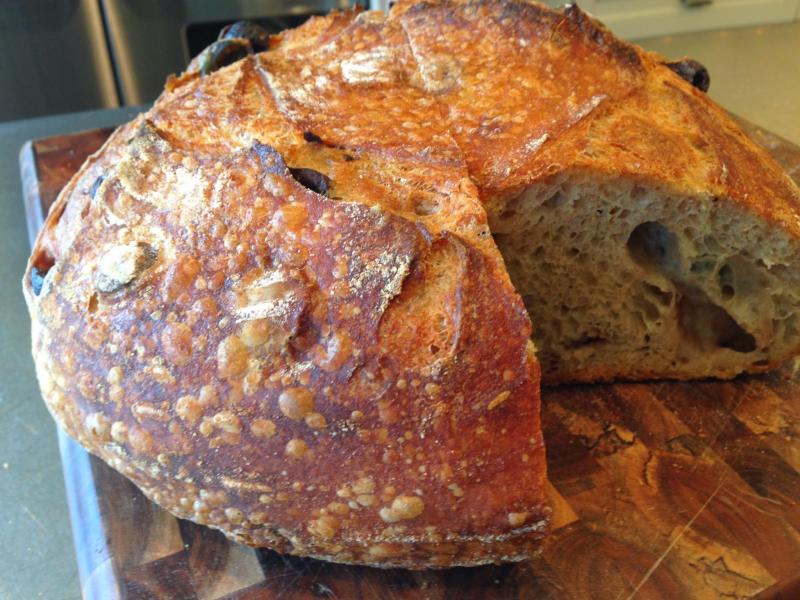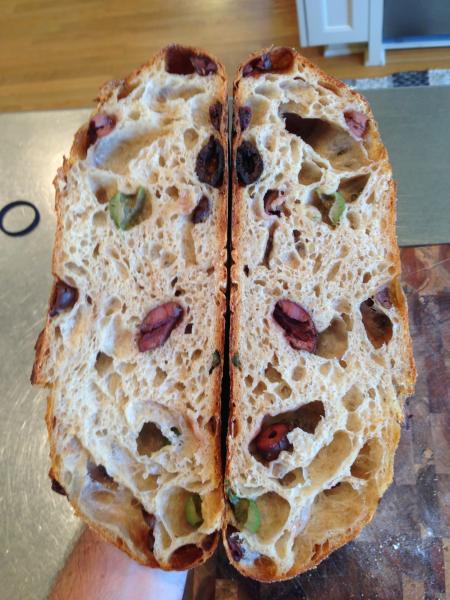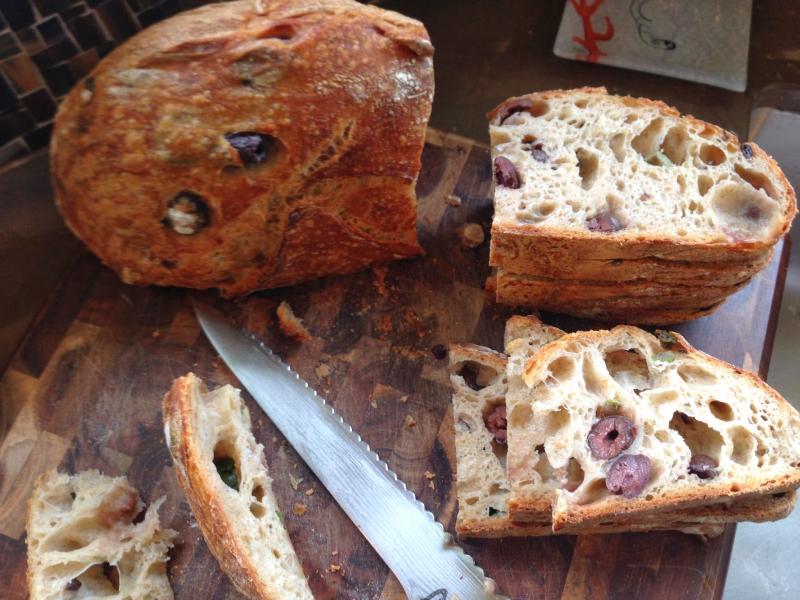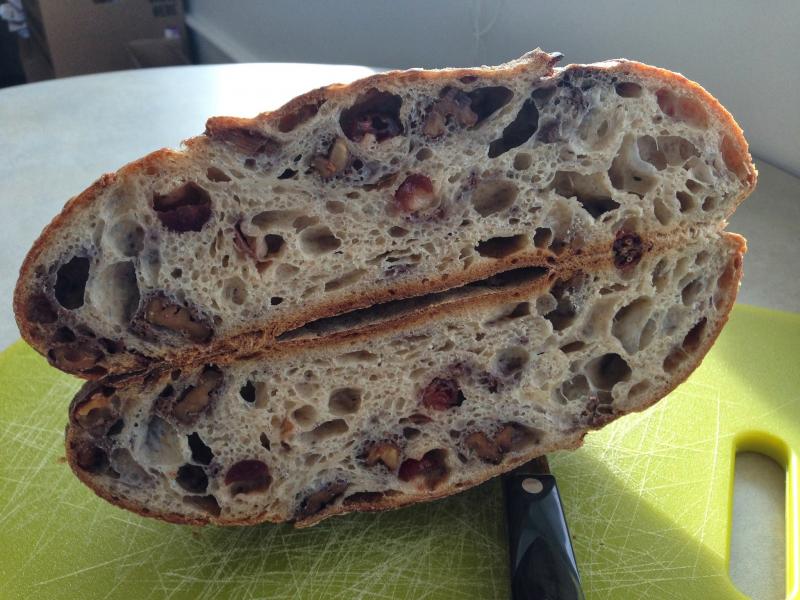 Though the flavor was great, they did not produce the oven spring or total volume/height I expected, however, which I speculate may be due in part to any/all of the following three things:1) inevitable flattening from the high hydration % (with the liquid levain I use, the dough was nearly 90% hydration), 2) insufficient tension created when I shaped the loaves prior to retarding the dough in the fridge (it was pretty loose/sticky), and/or 3) letting the dough bulk ferment too long before shaping.   To that last point, I didn't measure the volume increase during bulk as I should have, but it seems like it very likely exceeded the 20 to 30% guidance given in Tartine, albeit in only 3.5 hrs in my 70 degree kitchen.
Also, got a new non-bread toy this weekend, a refurbished Vitamix, which I've been using nonstop.  While the loaves were proofing, I made a couple different versions of habanero hot sauce, which is now mellowing/melding in my basement for 3 days before we dare try it/bottle it up.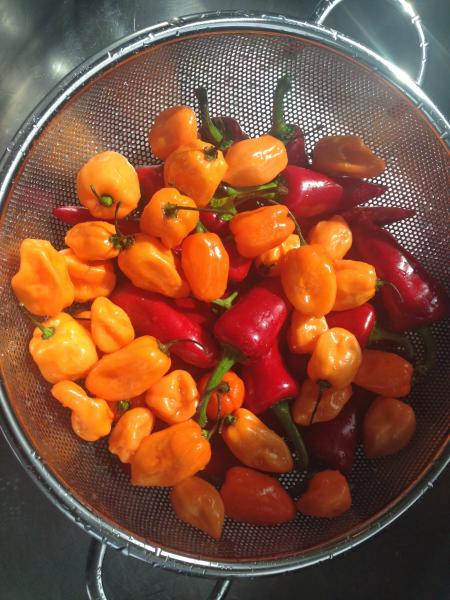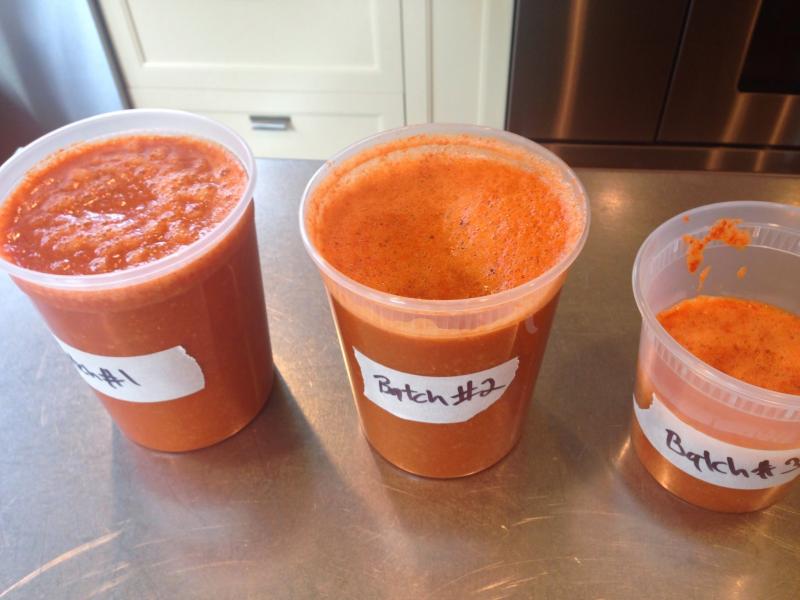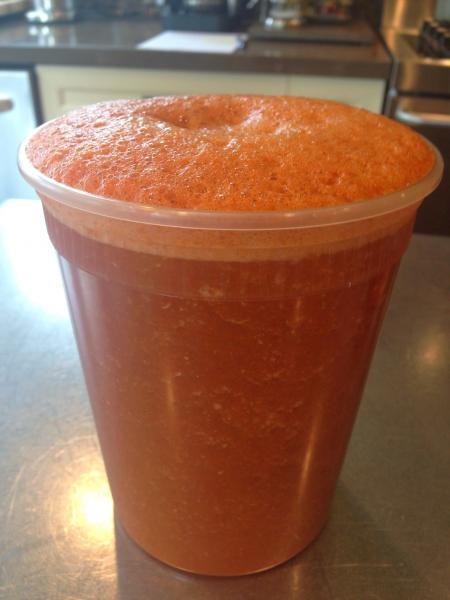 Cheers,
DSS