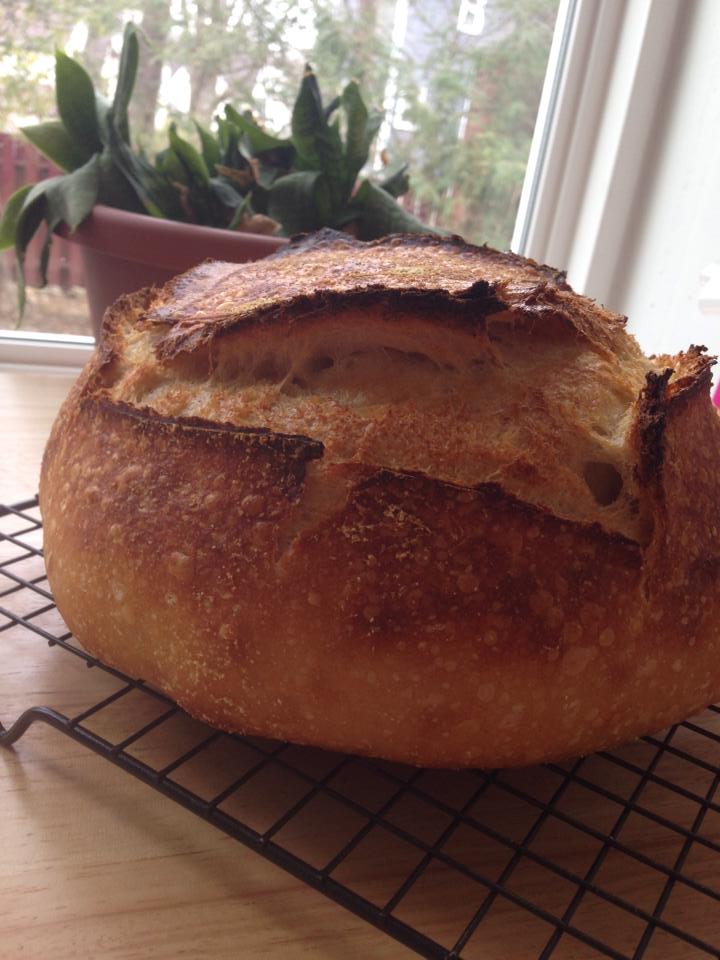 I finally broke out the razor blade to score my loaves this weekend. I scored three of them, and my first (pictured) turned out the best.
The leaven was made Thursday night, placed in the fridge Friday afternoon.  It had probably tripled in size and was very airy.
I mixed the dough Saturday morning and by Saturday afternoon it was in the fridge. Well, most of it was in the fridge.  Some of it was used to make a pizza for lunch.
Baked three loaves Sunday morning one loaf after the other, and another pizza crust.
Recipe was the Tartine Basic Country Loaf x 2.
The Saturday pizza was excellent.