Pane Maggiore Take??? and More
Well I have milled some fresh Kamut for my 100% Kamut loaf and have given a it a couple goes so far.  The first resulted in a very flat pancake but round 2 went better.  Probably take a couple more goes before I'm ready for the test of repeated success but If my next attempts improve like take 1 to take 2 I'm well on my way.  It's a tricky flour with lots of extensability and fragile gluten.  For this project I've added a third to the family.  Now I have a 100% Kamut levain that is happy and healthy and keeping the rye company (both maintained in smaller quantities than the wheat starter)  together they fear not the mother dough.  
Well with all this discard of kamut starter (2 feedings a day) why not make a Pane Maggiore but replace the wheat with Kamut?  And so I did and with splendid results.  I actually used 1/2 Stiff Kamut Levain (65%hyd) and (1/2 rye sour 100% hyd) to  raise this bread.  I opted to skip the overnight retard of the loaves and proof at room temp while I was at it (mostly cause i wanted some fresh bread).  Crust a bit softer as it didn't get the cold to help but the flavor was lovely and sweeter than the previous takes.  And the Kamut helped open the crumb maybe more than any of previous attempts.  I will make this variation again if Kamut remains in my life.  
finally I made some Spelt Croissant Dough and made some croissants and bear claws.  The bear claws I totally should have got a picture of the inside but they were eaten to fast.  Inside was a piping of almond cream, raspberry jam, and a strip of chocolate cake to sop it all up while baking.  They were out of this world.  And these are some of the tastiest croissants I've eaten/made to date.  The honey and spelt really just made for tons of flavor to go with the butter.  
On that note some photos   Header photo is some Spelt Croissants, 20% Kamut Sour, Asian Chicken Salad, and a                                                   good beer.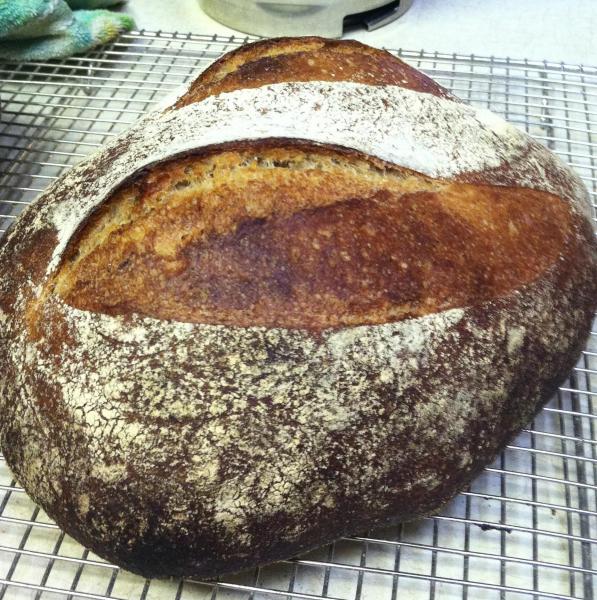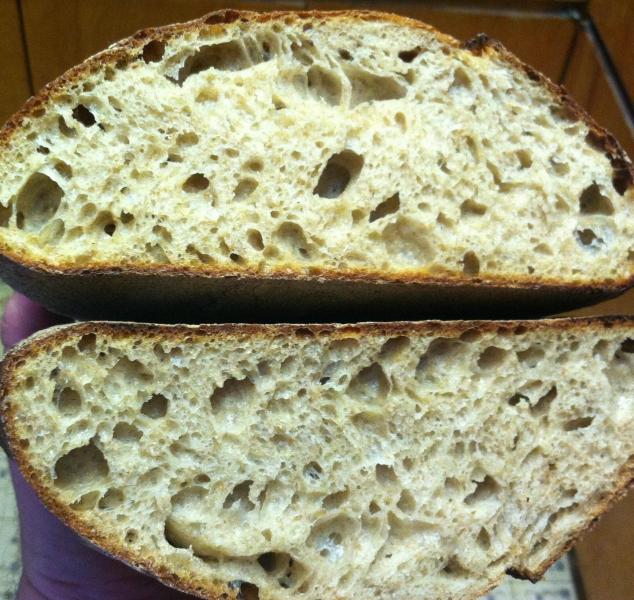 Pane Maggiore with Kamut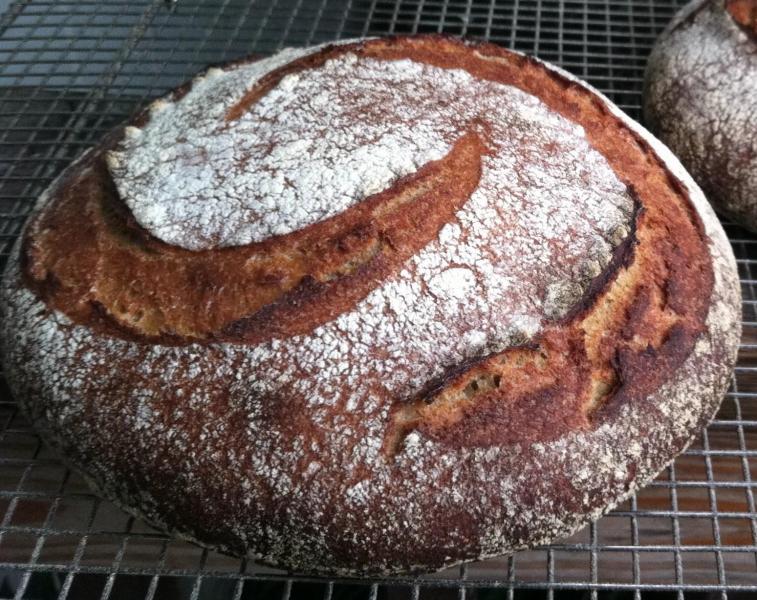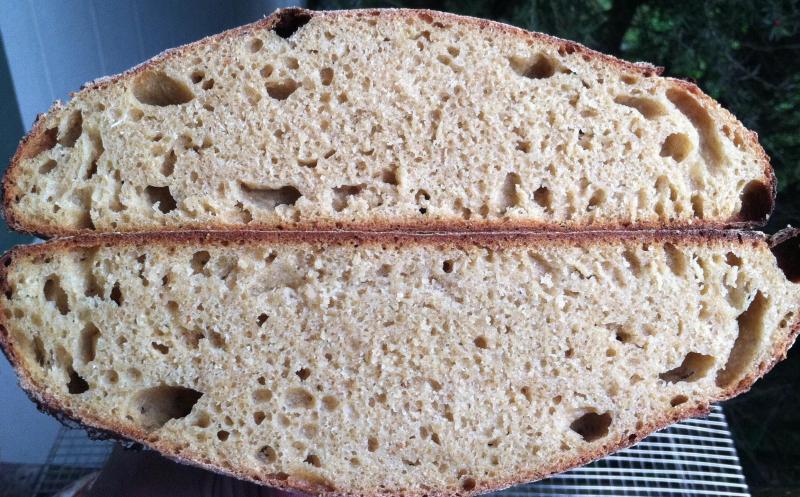 These are round 2 of my 100% Kamut.  Needed a longer proof and maybe a few other tweaks.  Gettin there.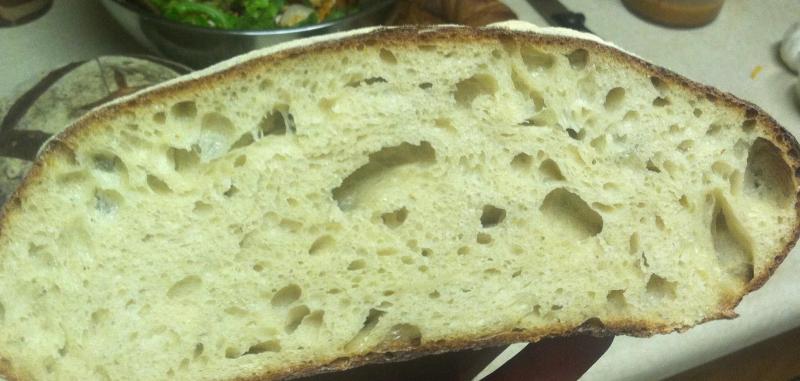 This is a 20% Kamut Basic Sour loaf.  Extra levain is hard to toss sometimes.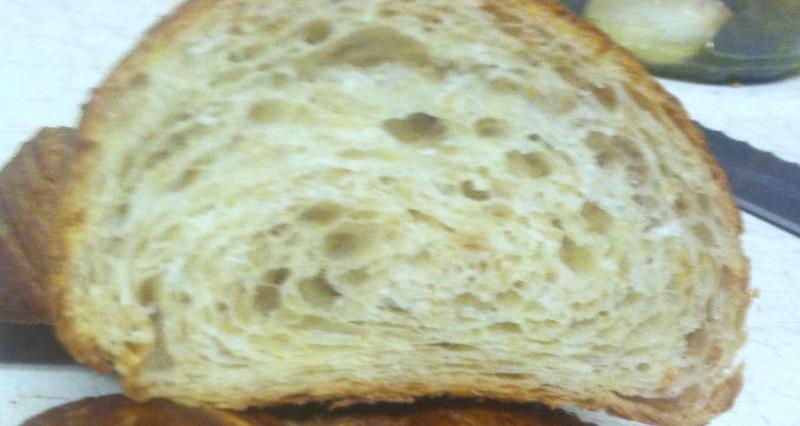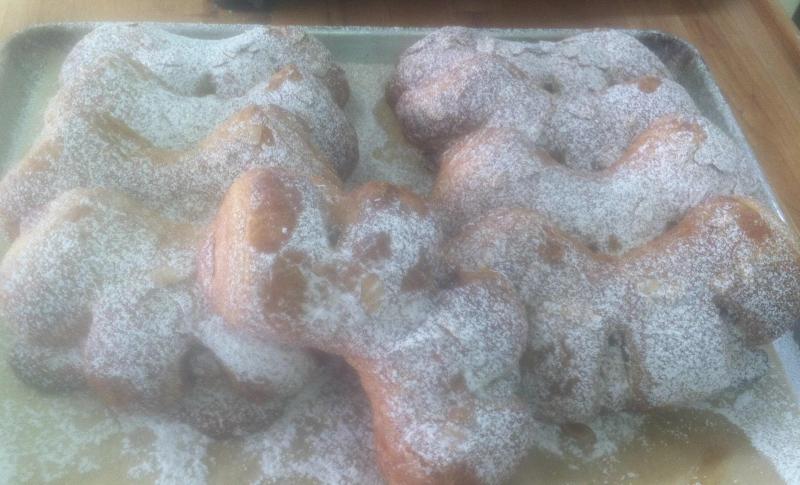 Finally some bad pics of the Spelt Croissant/BearClaws.  
Happy Baking 
Josh