February 22, 2014 - 1:51pm
Farmer's Market Week 25 and a Few Other Things
Hiatus goes well but I did a small bake so i can gift a few loaves to my farmer friends this week.  Many moons ago I found a recipe for a "Poilane" styled loaf that sounded good and fiddled with it at work.  Do to limitations at work adjustments were made and an approved bread resulted.  We call it our "Whole Wheat Sour".  VWG and commercial yeast are among quite a few changes to make this bread come about. It's 50% whole grain (29WW/11Rye/10Spelt) and rolled in poppy seeds.  It's actually a nice sandwich bread with a finer crumb.  It's soft and even with the added yeast the true Whole Wheat Levain gives this loaf great keeping quality.  
I decided to make a rendition of this flour blend but without the added VWG or commercial yeast and with added hydration.  After all the talk on Pane Maggiore this is actually quite similar with a 10% increase in whole grains, a small increase in Whole Wheat, and the addition of Whole Spelt, while reducing the Rye a touch.  Okay quite a few changes but it is quite similar in its eating quality with one major difference.  It's much less sour and has a pleasant sweetness instead.  I'll add some photos of the loaf I make at work as well.  Also I'll include a shot of the Country Sour I made this week using a stiff 100% Wheat Levain which produced another excellent loaf.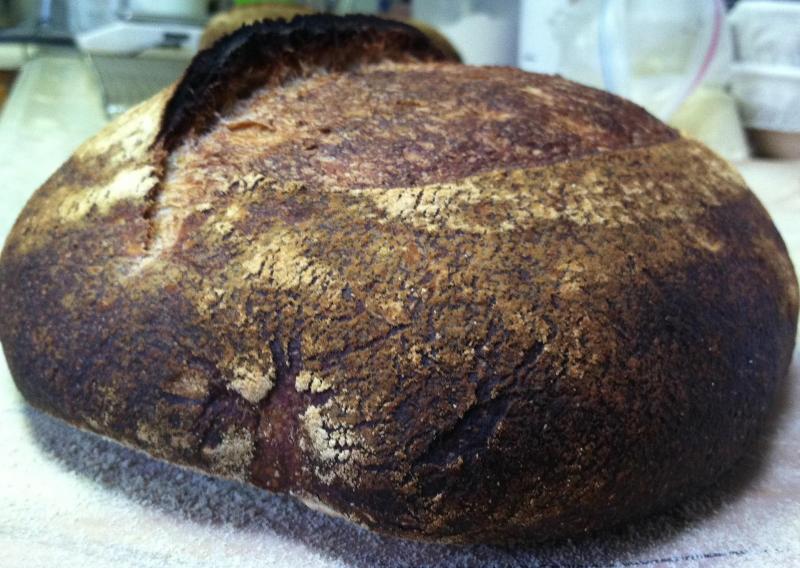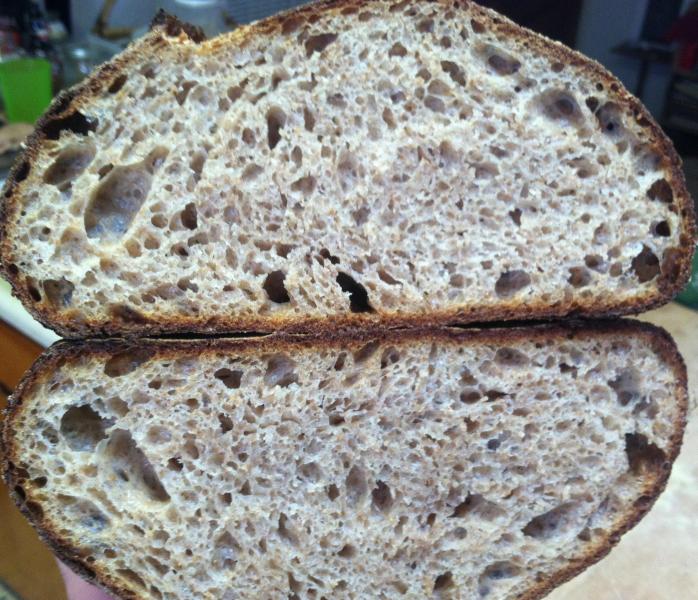 Now for the Whole Wheat Sour i make at work.  Maybe a touch underproofed. Crumbs usually a bit more open.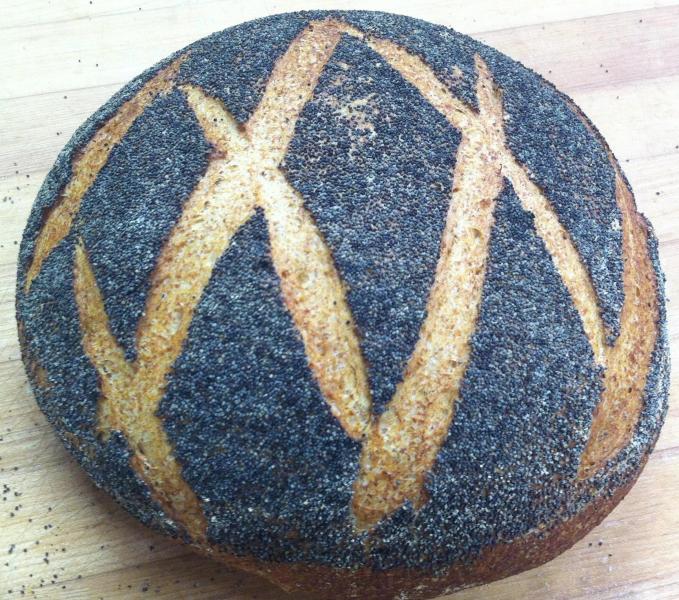 \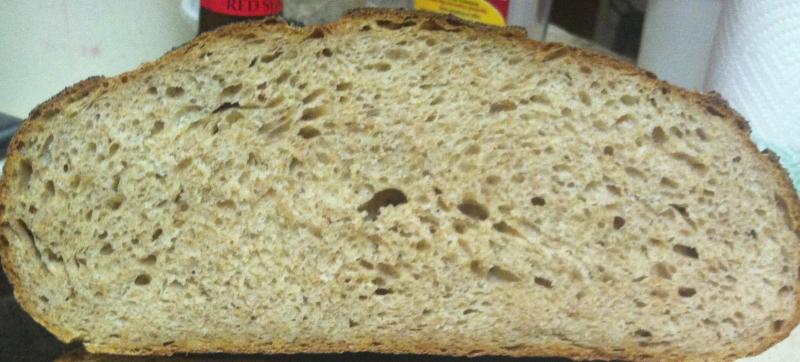 And finally for the Country Sour (20% Wheat, 2 % Rye)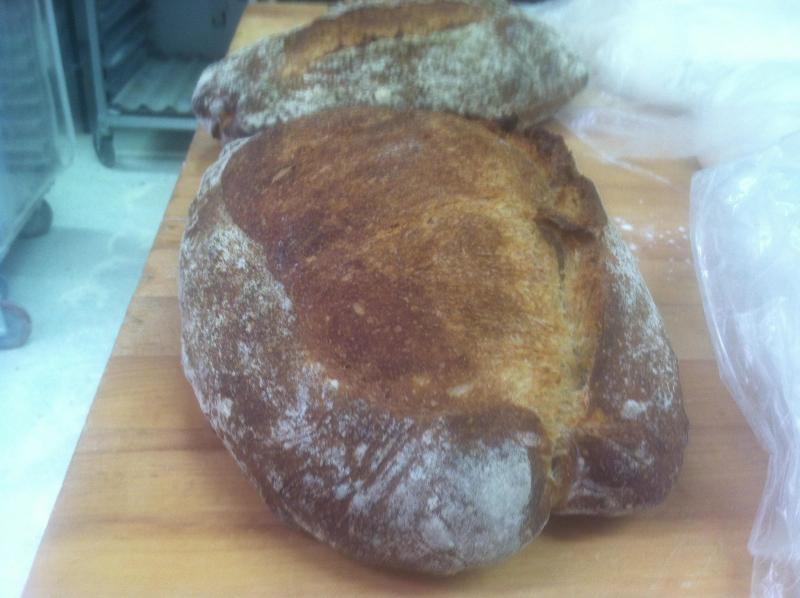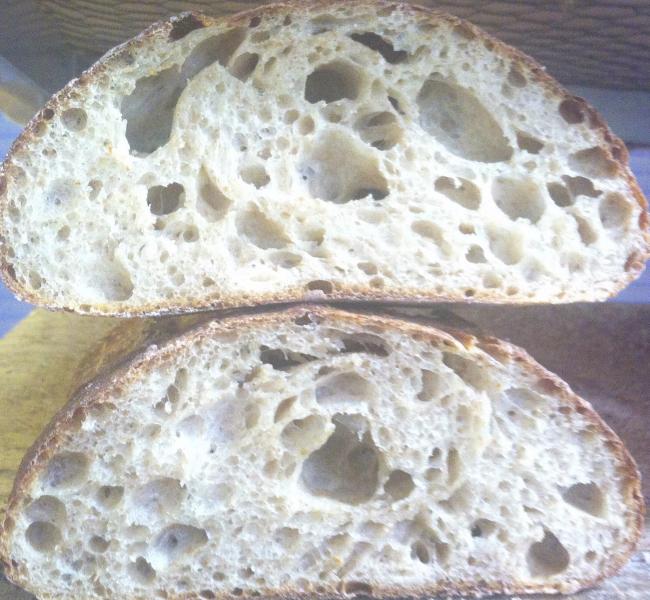 Happy Baking All
Josh