February 1, 2014 - 11:16am
Farmer's Market Week 24 (Pane Maggiore take??? plus Barley/Oat/Flax Porridge Bread)
Winter Market 2 for me (I've missed quite a few as I'm taking my weekend back for a bit).  Yet another variation on the Pane Maggiore that I so adore (rhymed)  This variation came out of necessity.  Instead of an 18 hour wheat levain at 1:10:10 I used two levains.  One a whole wheat 1:2:2 for 8 hours and an equal portion of ripe white starter.  Yet again a fantastic loaf.  this may be the best of the bunch but if I recall the one made with 1/2 rye sour and 1/2 white starter was also pretty darn fantastic.  The mix was ideal (except the loss of perfect temp due to chilly kitchen) but the fresh grains kept fermentation vibrant.  I really love this loaf and highly suggest it to all.  The base formula can be found in previous posts of the same loaf.  Of my favorite breads and its 40% whole grain!!!
 Also I'm gonna add some pics of the Pearled/Barley, Steel Cut Oat/Flax Porridge Bread with the T3 as inspiration (used half the porridge he does and my flour blend is 78white20wheat/2rye as I don't have any high extraction flour and didn't want to make it.  Pretty tasty loaf with great keeping quality. 
Pane Maggiore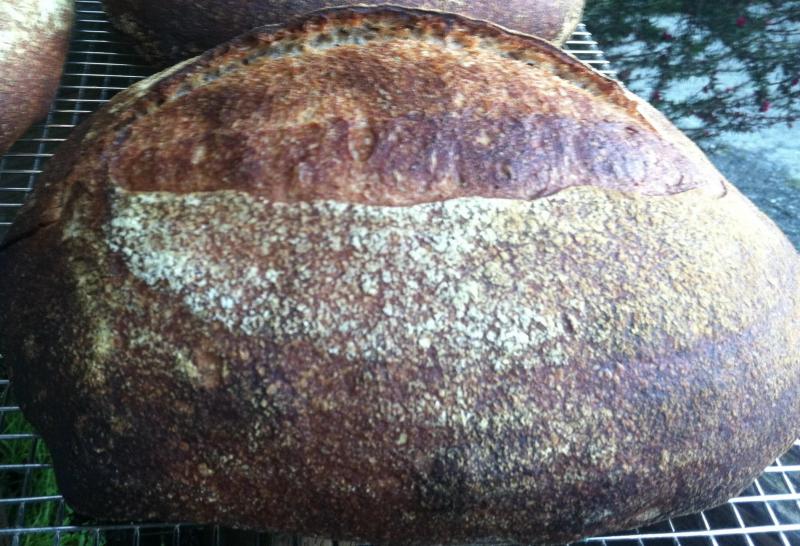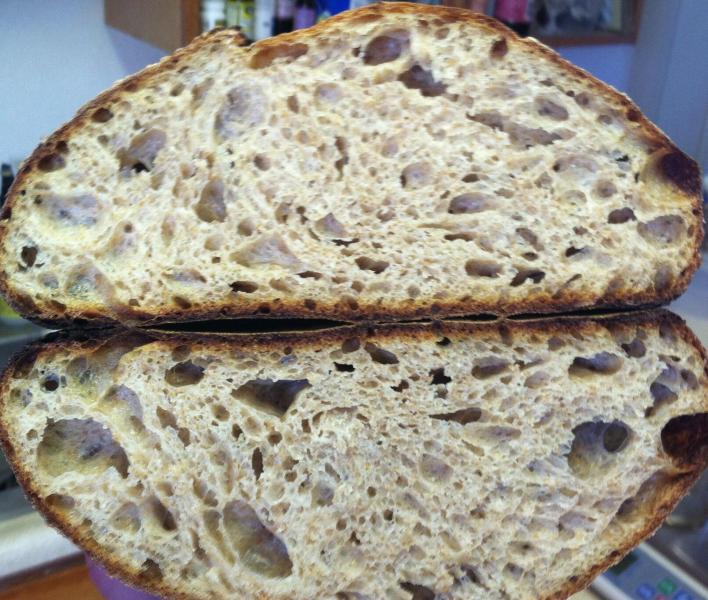 And The Barley/Oat/Porridge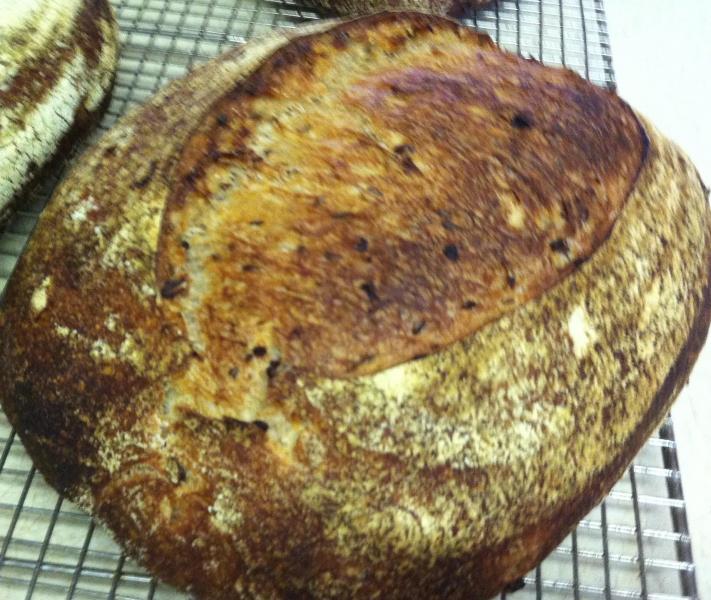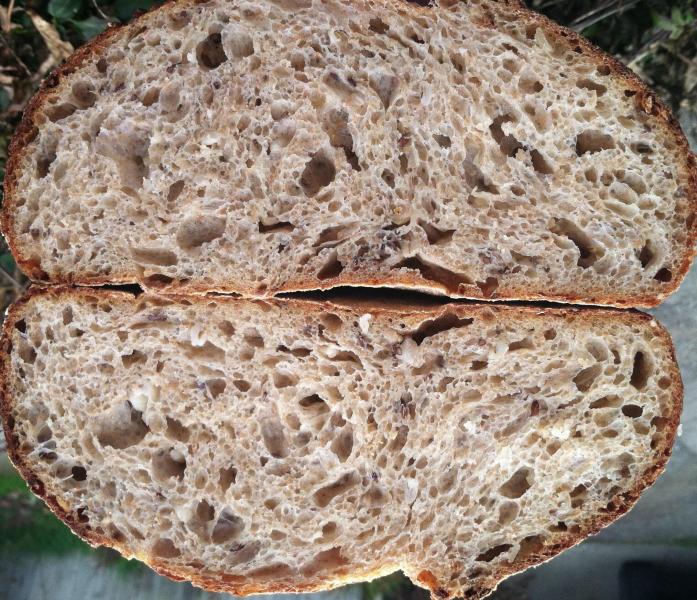 Tartine 3 is really a fantastic book with great inspiration for utilizing whole grains and still attaining an open crumbed loaf of bread.  
Josh