January 24, 2014 - 12:46pm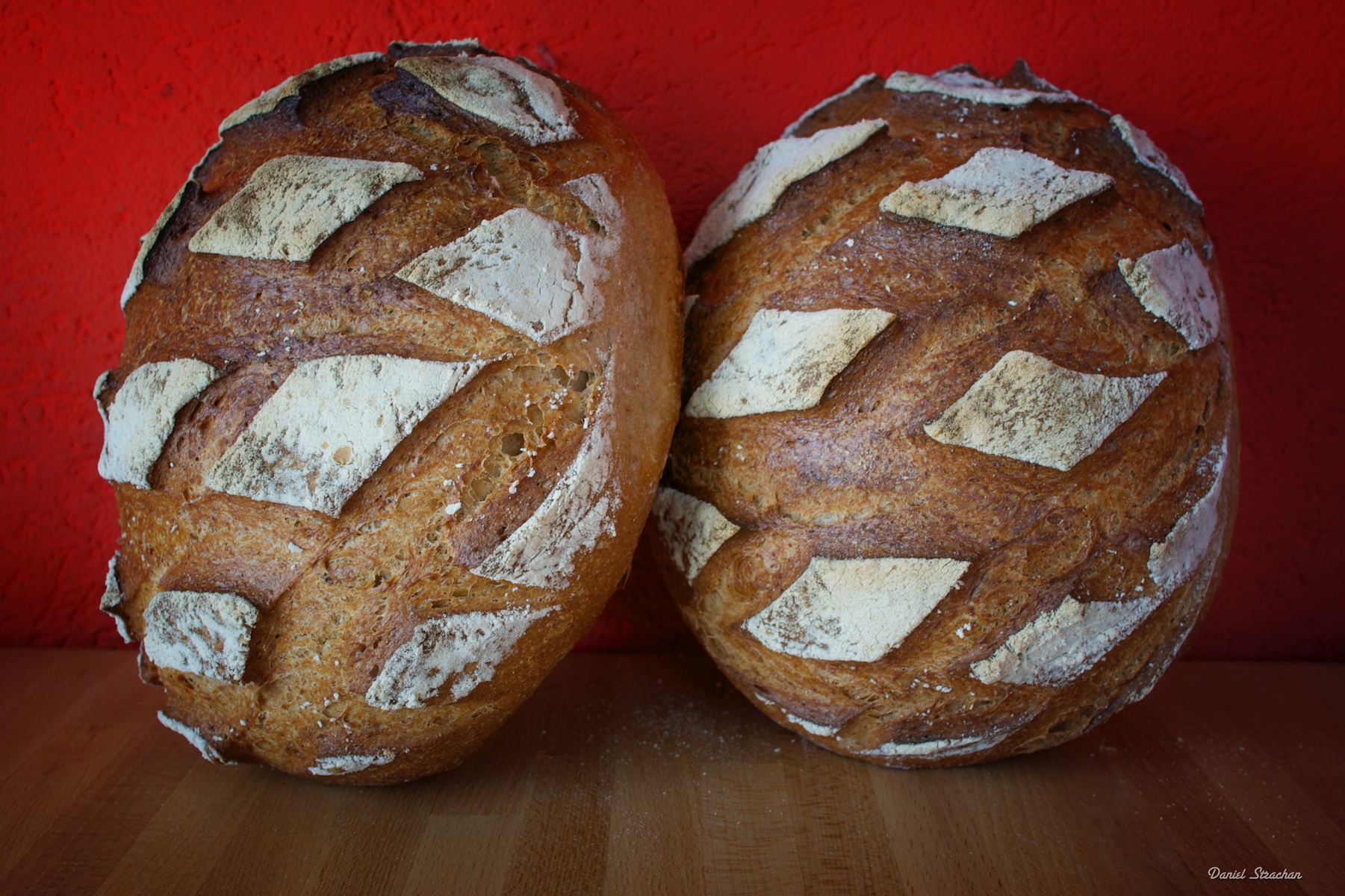 I didn't write anything down, but sort of remember how this was made;
milk made up 1/2 of the liquids, 1/2 of the flour was cheap corner store AP the other half- dark flours, rye, spelt, ruch, some of which was freshly ground in the östtiroler mill. there is also a smidgin of  buckwheat flour included for good measure. It's a hybrid batch, SD with less than 2% fresh yeast in the final dough. The loaves did the final proof seam up on a sifted bed of flour.
I attempted to add a second crumb shot photo....got frustrated, gave up.
cheers
daniel