January 13, 2014 - 7:46am
1st Loaf Using Superstone Covered Baker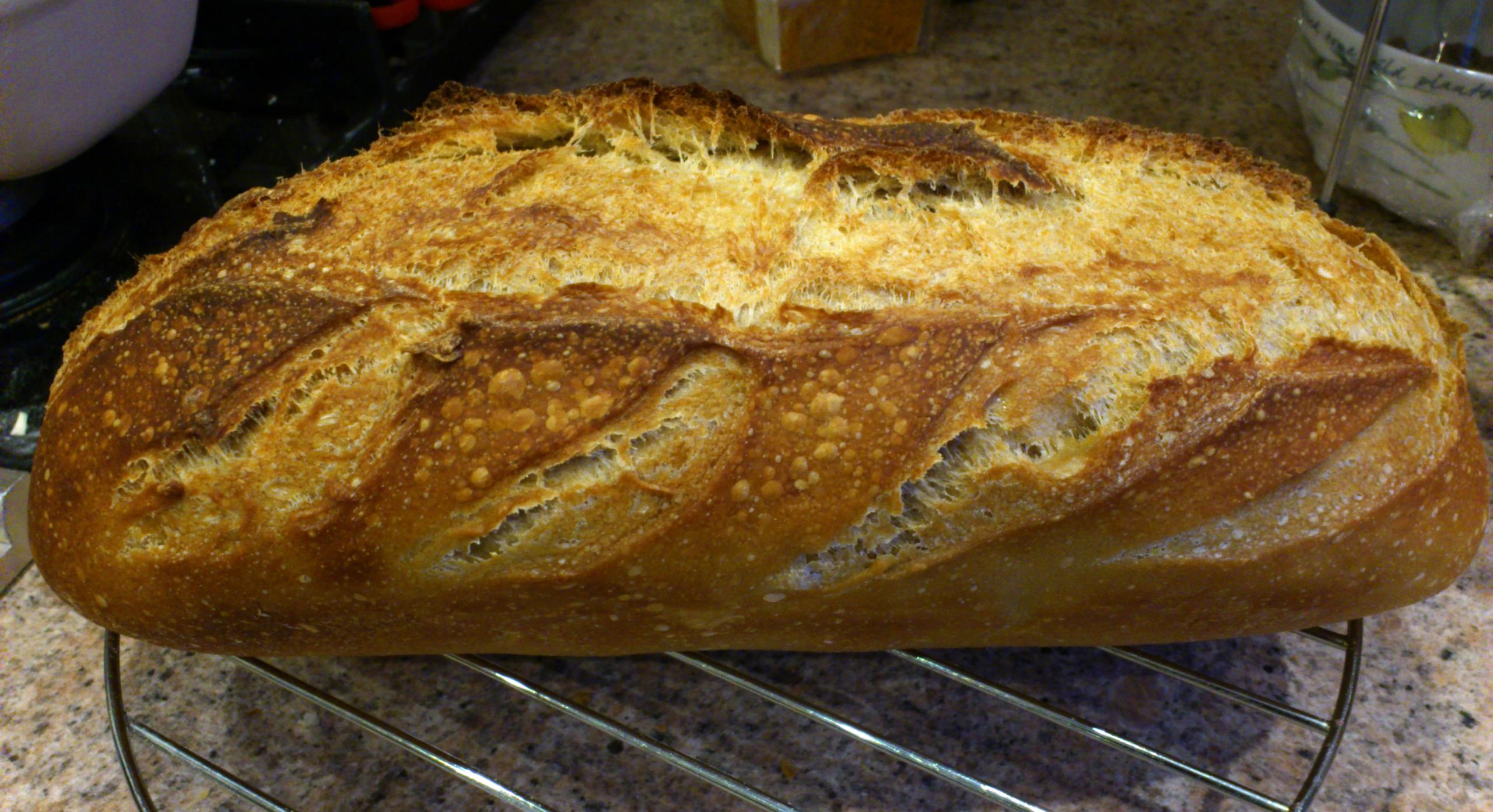 Just come out of the oven so I haven't tasted it yet but I have to say it looks good!
First time using the Sassafras oblong covered baker from BakeryBits and I have to say I'm impressed.
After reading through previous posts, I decided to do the final proof in the baker rather than preheat it. No danger of getting burned when putting the dough in the baker and my other half is happy I'm not using semolina to transfer to the oven.
I was worried that putting the cold baker into the hot oven might shock it or that there might be little oven spring but it seems fine on both counts,
I can't wait to taste this because it's also my first 'Beer Bread'. I replaced the water in the recipe with a stout from a local small brewery: The Liverpool Organic Brewery
These things take far too long to cool down !!!