January 10, 2014 - 4:17pm
Doughnuts with Lievito Madre
…based upon a formula by Francesco Favorito.
Oh my. These are some damn fine tasting doughnuts, easily the best I have ever eaten, seriously!
500g strong flour, I used Canadian wheat
100g lievito madre, refreshed*. I made three refreshments
50g mashed potatoes
3 whole eggs, about 155g
110g whole milk
50g sugar
5g salt
100g softened butter
Zest of one lemon
Vanilla extract
*Lately I have been conserving my lievito in water. In addition to this I have taken to refreshing at three hour intervals. As a result my lievito is low in acid and bacteria with a pH of 4.8-5.2. It triples its volume in just two hours at 28C.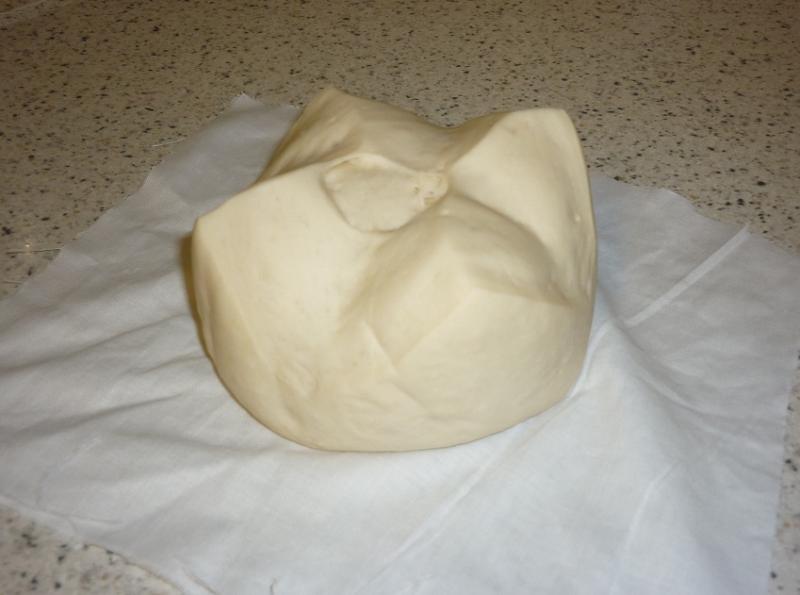 Mix flour, salt, sugar, lemon zest, lievito, potato, eggs and milk to a smooth dough. Add butter to finish the mix. Wrap and leave in the fridge overnight. In the morning transfer the dough to a warm room at 28-30C, After 1 hour divide dough into 65g pieces and round. Proof at 28C for 6-7 hours. Fry in oil at 180C for 90 seconds each side. Drain on paper towel and coat in sugar mixed with lemon and orange zest.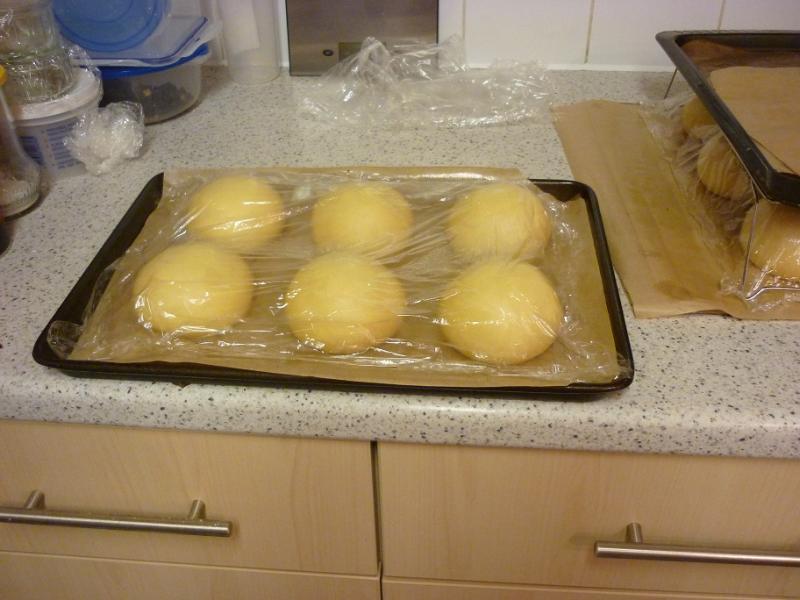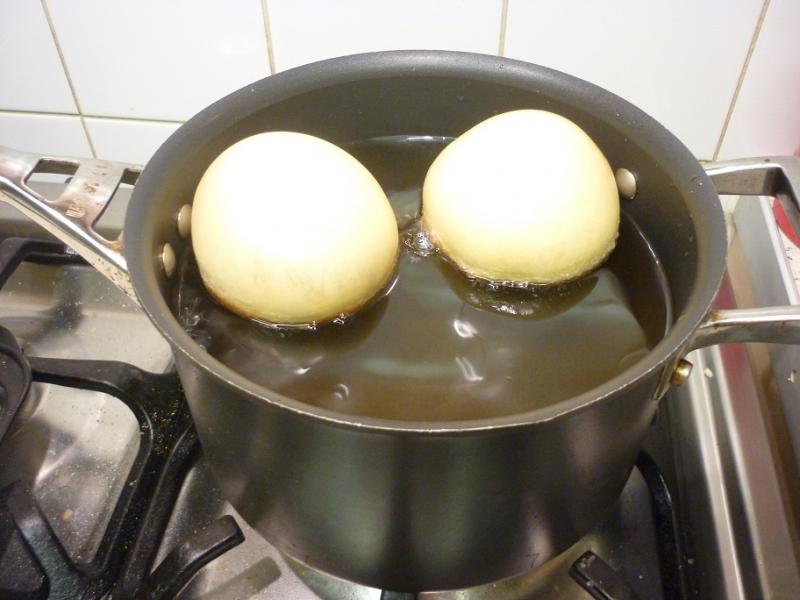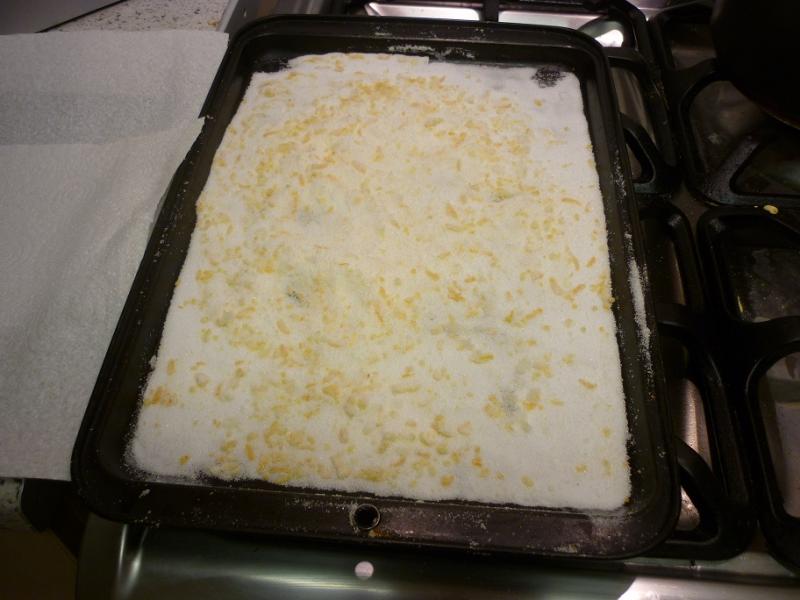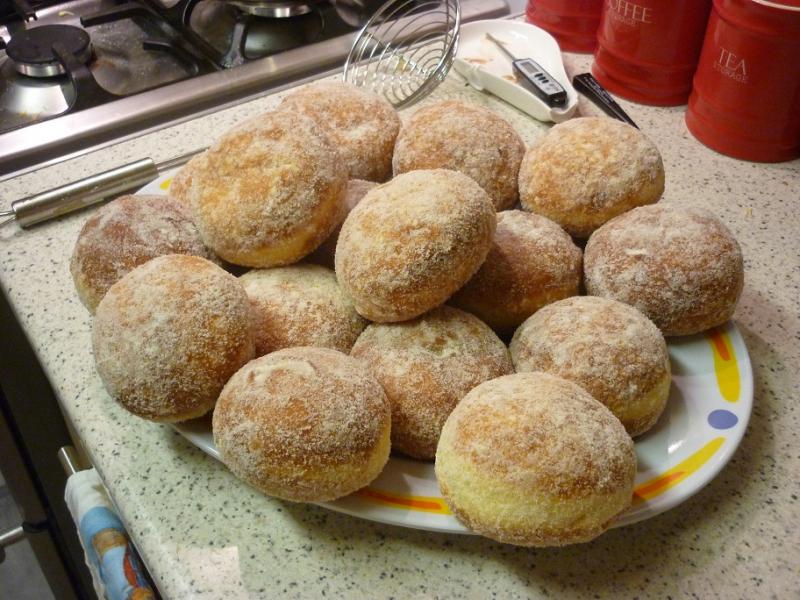 These were pretty big for just 65 grams of dough! I had enough to make 16 doughnuts.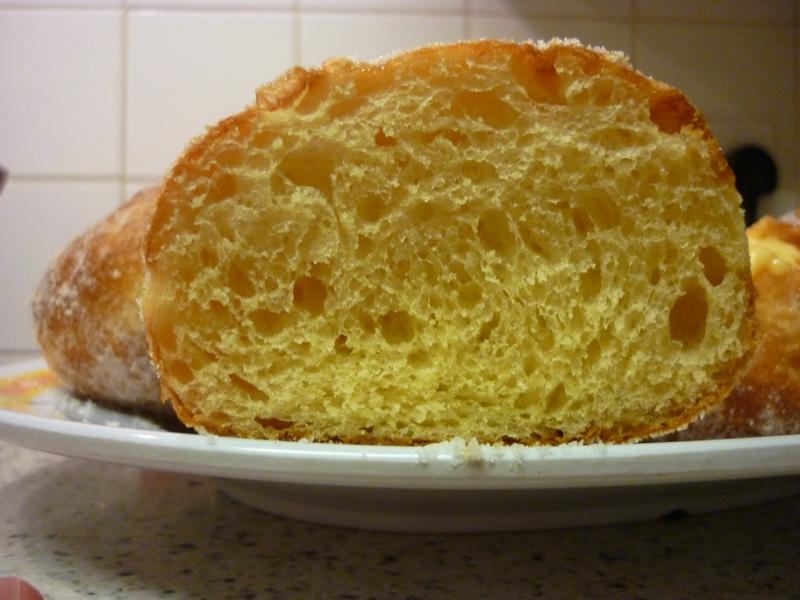 I filled these with custard / pastry cream:
 

500ml whole milk
100g sugar
40 corn flour
4 egg yolks
seeds of one vanilla pod
one piece of lemon peel

Cream egg yolks with sugar and then corn flour. Bring to the boil milk with vanilla and lemon. Strain into the egg yolk mixture and return to the pan. Cook gently until thick, stirring all the time. Cover and chill overnight.