New Year Bakes - Panettone & Pandoro
Two formulas I've not tried before.
Renato Bosco Panettone
Renato Bosco maintains his madre in water which means it's less acidic and hence why his formula includes it at 50% in the first dough.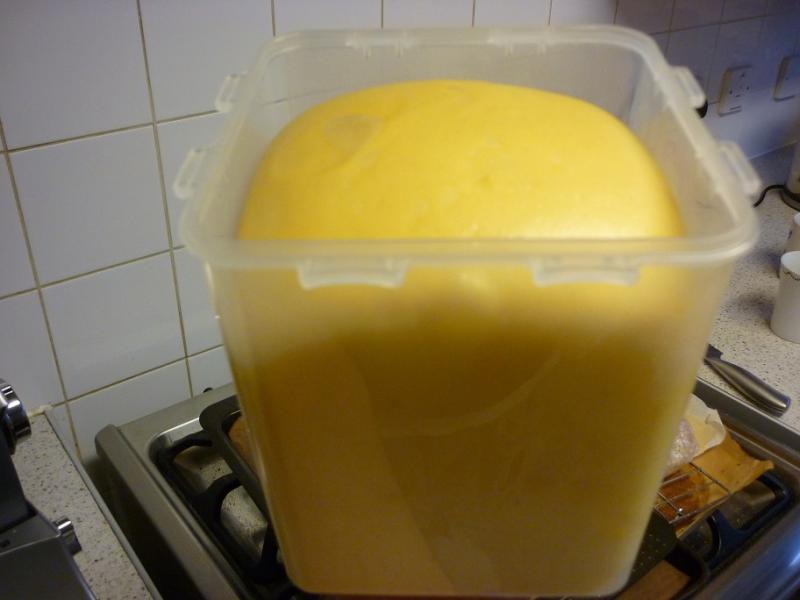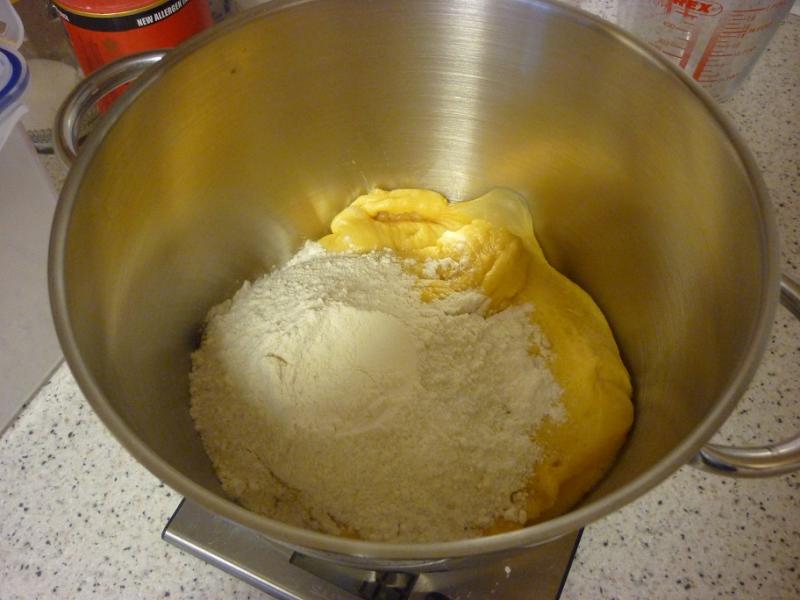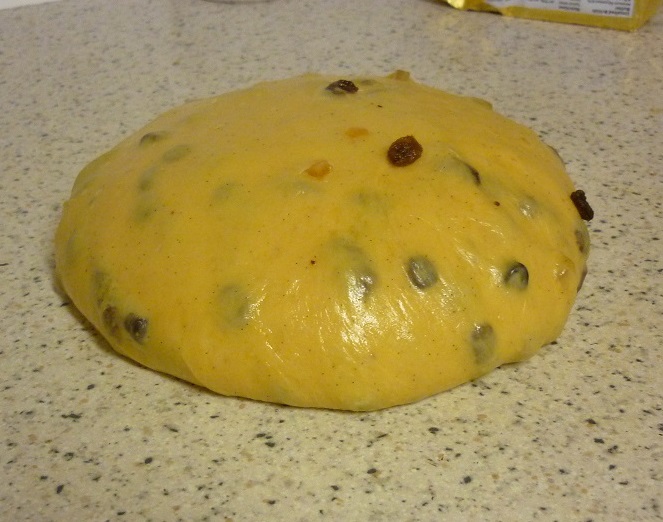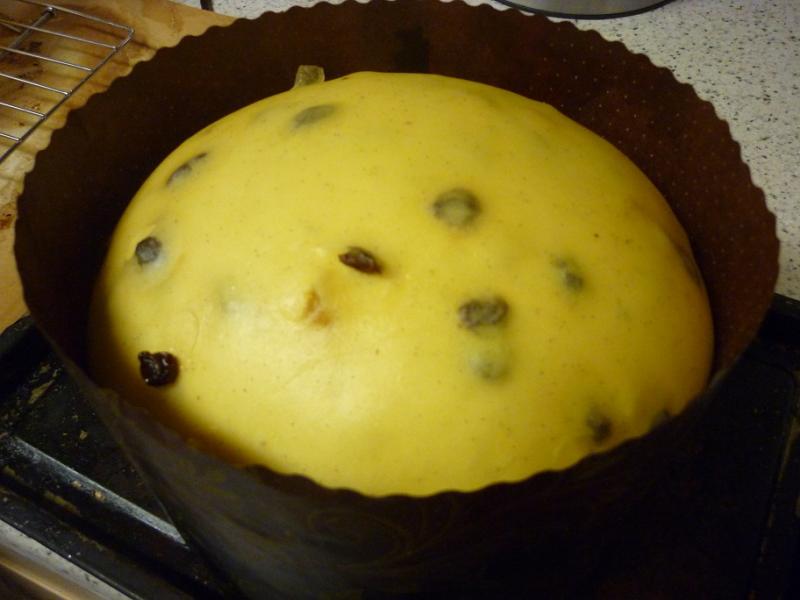 first and final doughs risen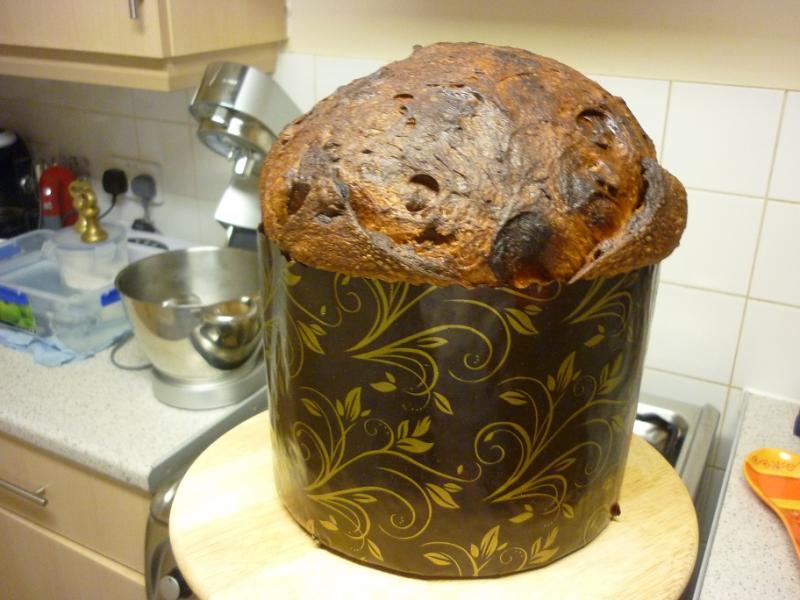 Recipe source: http://lacuocadentro.blogspot.co.uk/2013/12/panettone-lievitazione-naturale-di_17.html
Francesco Favorito Pandoro
A formula for Pandoro that doesn't include commercial yeast is hard to come by but this is one courtesy of Francesco Favorito.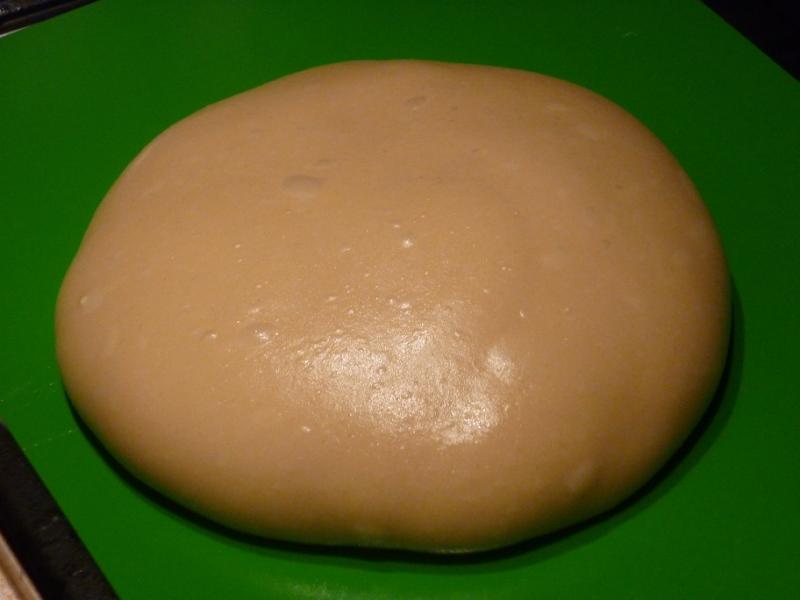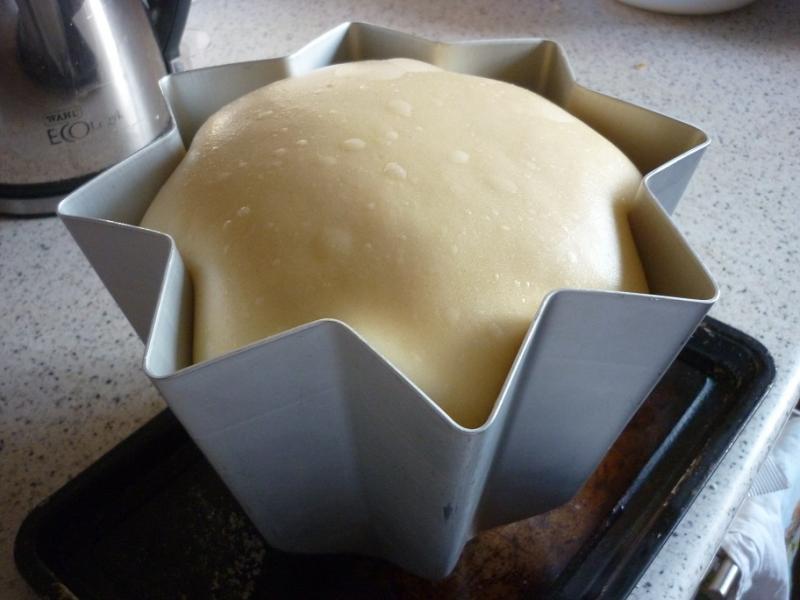 final dough after mixing and after rising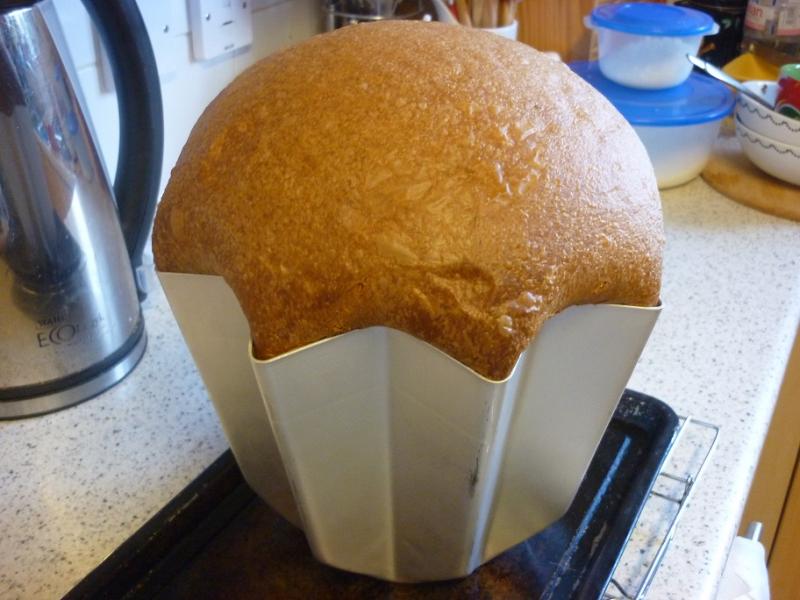 Recipe source: http://dolcinema.blogspot.co.uk/2011/12/il-pandoro-con-lievito-naturale.html
Happy new year to all...
Michael