December 26, 2013 - 7:21pm
So with all the rave and some down time I thought I'd give this FreshLoaf classic a try.  I believe I followed David's (dmsnyder) most recent update which includes whole wheat.  I strayed from the procedure only in that I mixed the dough with my stand mixer opposed to by hand (slap and folds). I also used excess starter I had on hand which is of the sour variety and I think this may be a bit better with a less assertive levain.  But then again I prefer balance to overly sour white breads.  Some really love the sour punch.  Outside of that I gave it two stretch and folds at 45 and 90 minutes followed by 21 hours in the fridge.  
I made a larger batch tripling the formula posted.  I got 4 larger loaves (700g each) plus some scrap dough to use as pate fermente which I'll put in some pizza dough later this week.   I shaped two into batards and two into oval bannetons.  Had some loading issues with the batards so not quite as handsome as I'd have liked but certainly the preferred shape for this loaf.  And my last mistake was not baking them darker as they softened up a bit mroe than I'd hoped.  This is a very sour sourdough (maybe due to my levain???) with a wonderful crust while its still crunchy. I'll have to tinker with this a bit more.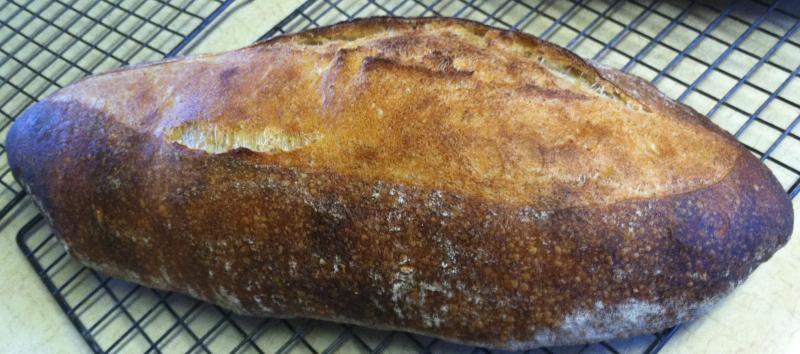 the somewhat mangled batard with half an ear.  Other looked even more mangled.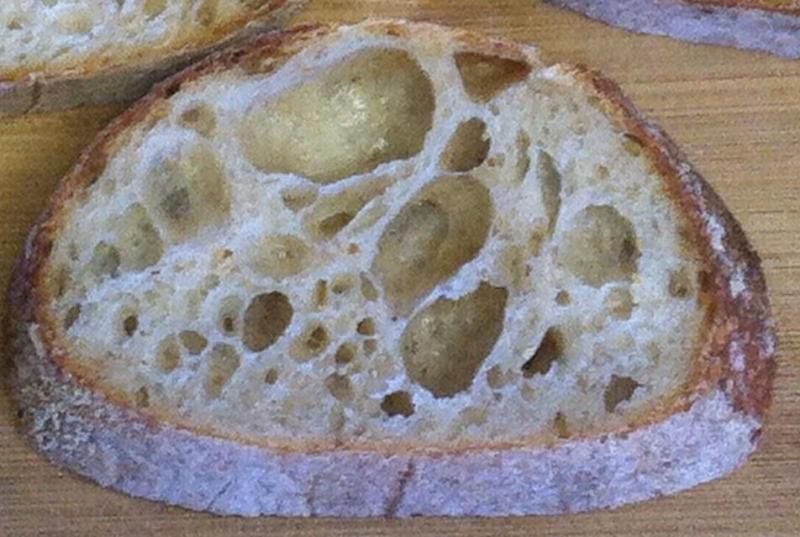 crumb from the batard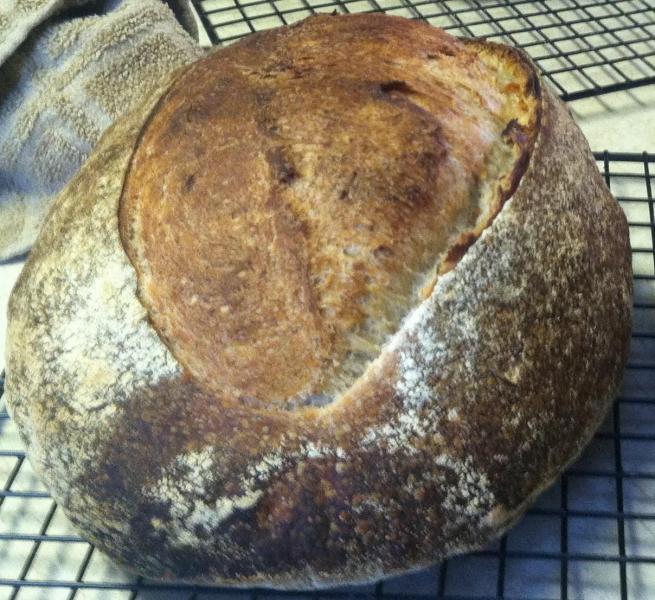 From the oval banneton which if it was a longer bowl may have worked out nice.  Its a bit too scrunched and tall for this type of bread.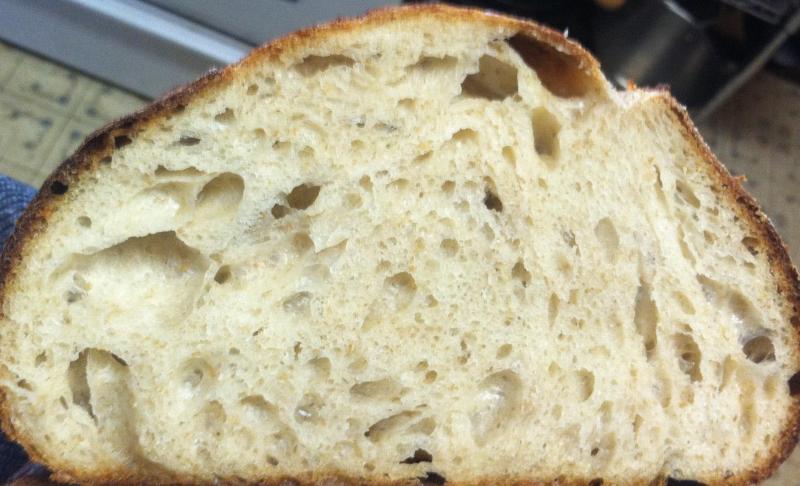 and the crumb from the loaf in the bowl.  Not quite as open.  Might have needed a slighltly longer proof but the batard was ready in 40 minutes and i followed suit as it seemed ready. 
Josh