December 14, 2013 - 10:37am
Farmers Market Week 22 (70% WW Sour)
Times are busy.  Went up to Portland, OR to see Pearl Jam for the holidays and ate some great foods.  With only a few days in the city and so much good food to eat I barely scraped the surface.  Some good mentions.  Fressen and German bakery was a hidden gem that I'd highly recommend.  Tabor Breads was wonderful and probably the best bread I got to try.  Tasty n Sons was an epic dinner.  
Anyone when i returned home my computer was broken and now its back up and runnin (just the power supply). 
So my first winter market I opted to keep it simple and make a good wheat loaf.  With the exception of the dough comin out of the bowl cooler than I'd wished (only 72F when i wanted 75-76F)  All went well and the bread was actually quite good.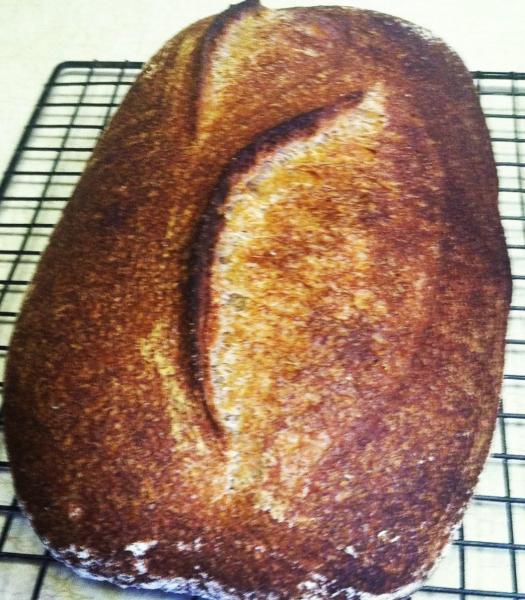 Happy Baking
josh