December 12, 2013 - 10:29pm
Chocolate Salted Rye Cookies
Hello everyone,
If you are a chocolate lover, you might like these Chocolate Salted Rye cookies!
I discovered the recipe, created by Laurie Ellen Pellicano of Tartine Bakery, in an airline magazine
(published here).  Rye flour in a chocolate truffle of a cookie - how could I resist?
The recipe is published in Tartine No.3 (had a look at the Amazon preview) and if these cookies are any indication of the flavors to be discovered in this book, I really can't wait for my copy of this book to arrive!
To make these, I used the best bittersweet chocolate I had on hand, Nunweiler's organic dark rye flour, and substituted a coarse, dark Demerara sugar for the muscovado called for in the recipe.

After mixing and shaping the cookie dough was very much like a chocolate truffle: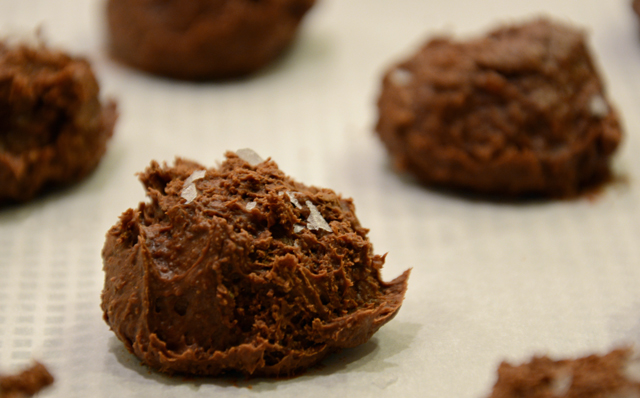 (shaped with a mini-ice cream scoop)

Baked these at 335F Convection for 8 minutes, yielding a soft center for the cookie;
while baking, the cookies puffed up which created a nice, crackled surface.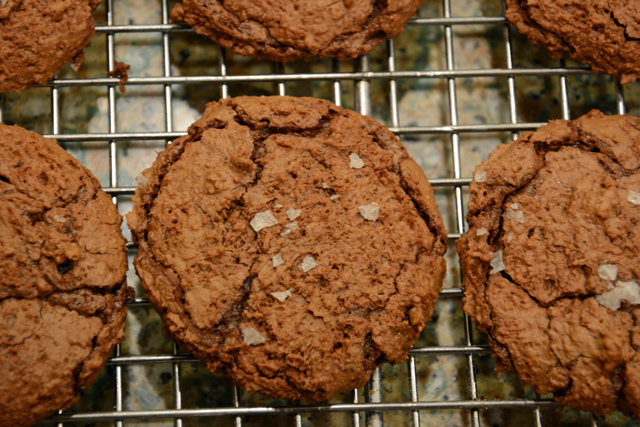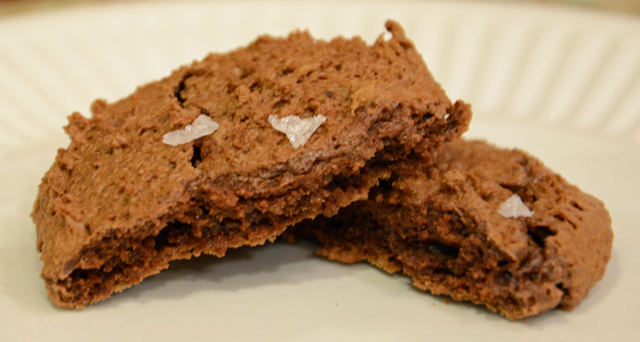 The recipe makes lots of cookies to savor, enjoy and share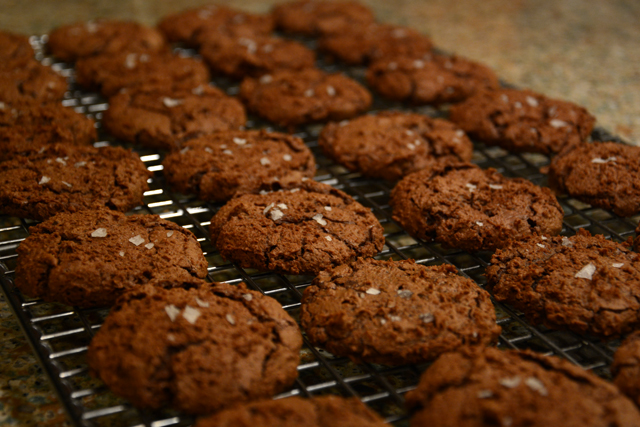 Thank you so much to Laurie Ellen Pellicano for creating this recipe!
I was in 'chocolate heaven' when I tasted this cookie.

Happy cookie baking!
:^) breadsong