October 16, 2013 - 12:06am
Poolish Pizza - Ken Forkish FWS for WBDay - Fig cookies yumm
I fired up the WFO oven today.  The lovely weather has put me in the mood to do a little cooking outdoors.
I have been wanting to bake Ken Forkish FWS pizza formula using a poolish ferment.
Friday night I mixed up the poolish for his pizza with the intent of baking them in my wfo oven Sunday.  That's one of the good things about making pizza's 'pizze' :)   You can put it off a day or two and still hopefully have some decent dough to work with.  That's just what happened.  Pizza plans were canceled and we went out Sunday and Monday for the evening.
I followed the formula pretty much to the tee.  
The Poolish was mixed at 9pm and placed in my very cool laundry room with window open.  The nights have been very cool and just in range of the suggested temperature and time for the poolish to ferment.  12 to 14 hours.  10am Saturday the next morning I mixed and bulk fermented until 3pm..it could have went a little longer but 3pm worked good for me.  The balls were divided and shaped and placed into the refrigerator with the intent that they would be baked at about 4:30 Sunday for Monday.
Instead they were baked Tuesday for our early weekday dinner's at 3:30.
This is a highly hydrated pizza dough and one thing I won't do again is proof the dough as was suggested in the book.  Spray oiled, floured and placed into a container.  Big mistake, especially since my dough was going to be kept until tuesday.  
The best thing that works for me with a high hydration pizza dough is to place each dough ball into one of those plastic disposable/reusable bowls w/lids.  Sprayed with oil and NO flour.  Especially with a tender dough like this that you don't want to over handle or degas.  These bowls work better for me rather than oiled plastic bags.  This way I just dump the dough onto the floured counter for shaping into a pizza without over handling the dough. 
Well this dough was rough handled more than I wanted just trying to get it out of the pans.  As far as the spraying and flour dusting well that just makes raw flour clumps stick to the dough.  Not what you want.
Here's my dough in the pans proofing...next go I will use the oiled lid/plastic container bowls for each pizza.  I had 5 dough balls.  I should have picked some up because I used up the ones I had for other things.  Sometimes I use oiled outdoor plastic bowls and layer them with the sandwich plates that came with them.
I used the full hydration suggested in the formula.  With caputoo 00 flour that makes for a pretty slack dough with the extra day fermenting they were also highly extensible.
Keeping your dough like this I think is fine for same day ferment and use.  But, not any longer.  I usually do this for transporting or when you want guests to make their own pizza's.  Then this way comes in handy...but don't spray oil the balls and then flour them...just flour only.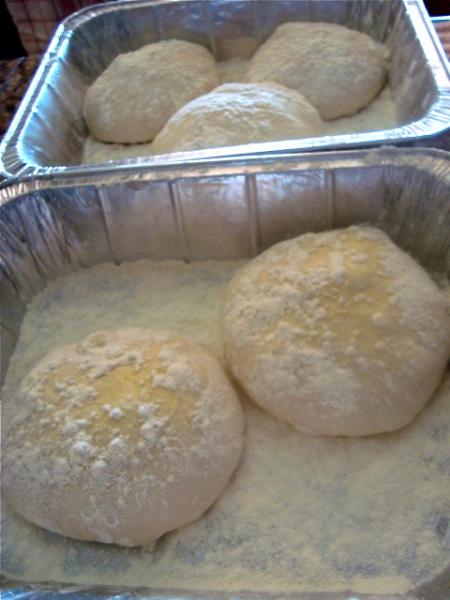 Ready for the oven.  Very extensible and still very lively dough.  You might like to lower the hydration as suggested in the formula if you are not used to handling a high hydration pizza dough.  I think it's about 80% hydration and I may have pushed that even a little more with the wet hand mixing.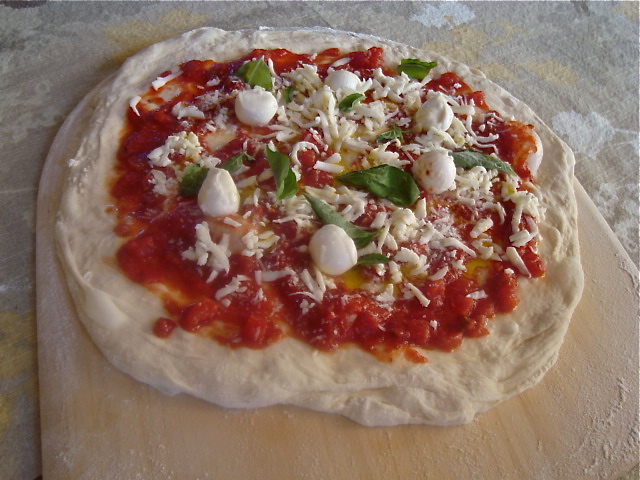 Things were happening pretty fast for me at this point, I did manage to get some pics and eat too..pizza's baked in about 2-3 minutes in the very hot wfo.
The pizza was delicious.  Mike took one over to a neighbor and photos to take to his Italian ex-baker co-worker.  He said they were 'The Perfect Storm'  our saying around here lately, when things go good : )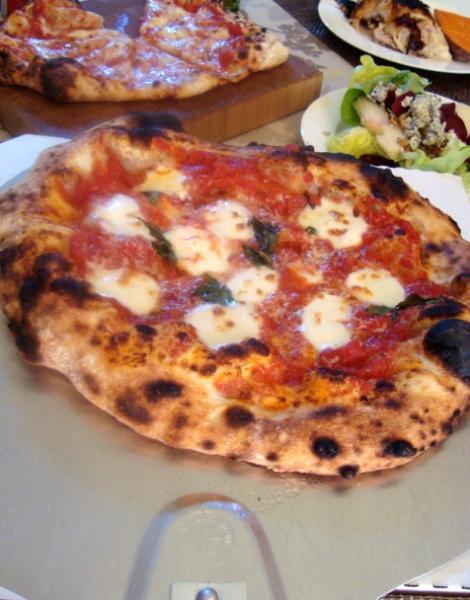 Crispy crust, tender creamy crumb, melt in your mouth goodness with that special flavor you only get from a WFO baked pizza.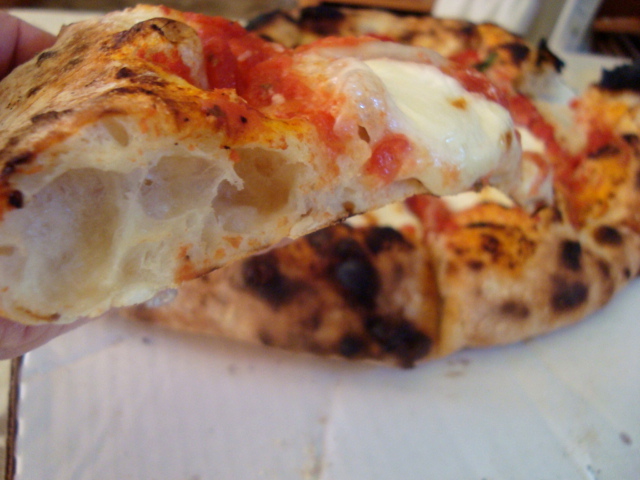 : )  Good heat on the floor.  The bottom and top cooked and finished together just the way I like it.
Now here's a fun shape.  I said this was a very extensible dough.  
Look what happened when I picked this dough up a bit carelessly.  S t r e t c h...well this is certainly not going to make it into a round pizza.  I made a plank pizza instead.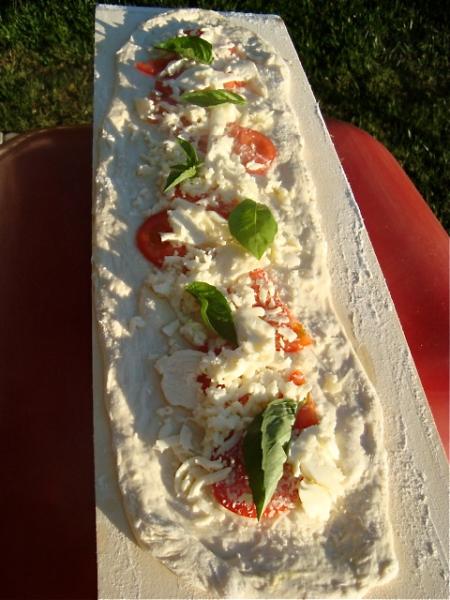 Now here's the biggest problem I run into when making a pizza like this.
How do I rotate it around in the oven so both sides get baked.
I found that my long handled poker with the little fork end works perfect not only for rotating this yard long pizza but also has many other uses.  Problem solved : )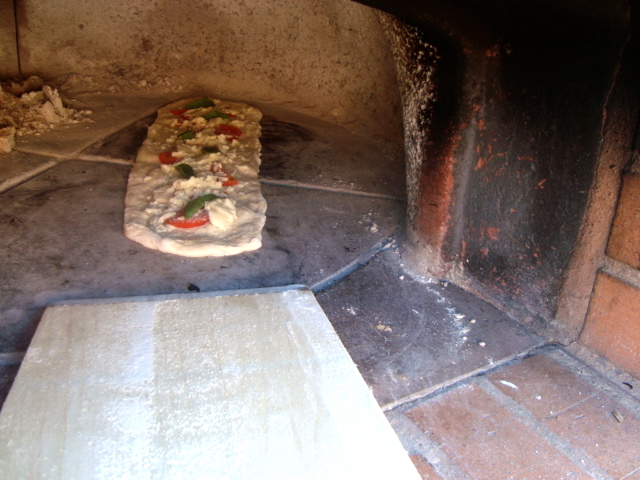 One plank pizza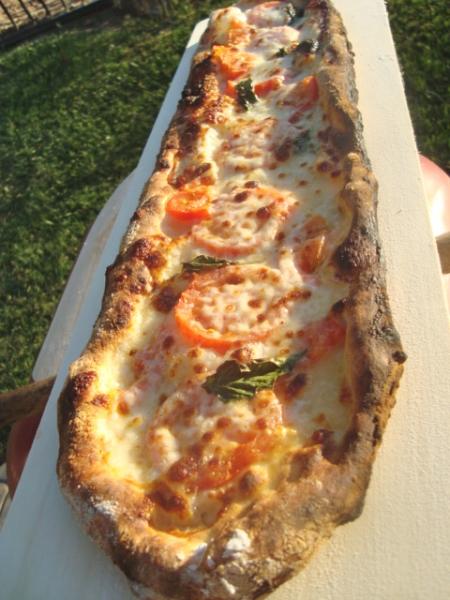 Here is a wonderful Fig Newton type cookie.  Oh, these are so very delicious and easy to make.  Just make the dough dough up the day before, refrigerate and bake the next day.
These are so delicious.  Mike loves fig cookies and I think he's hooked on these.  
None of that hydrogenated oils and high-frutose corn syrup..yucky stuff in many store bought cookies.
This is a recipe by Alison Needham from a copycat recipe I found on a yahoo shine site. The only thing I've changed is using some of my homemade organic black mission fig preserves for the filling.  
These are delicious.  I'm think next batch I will try a berry preserve for the center and I still have several jars of fig jam.  Get use for figs from my tree.  These will make a nice holiday cookie gift.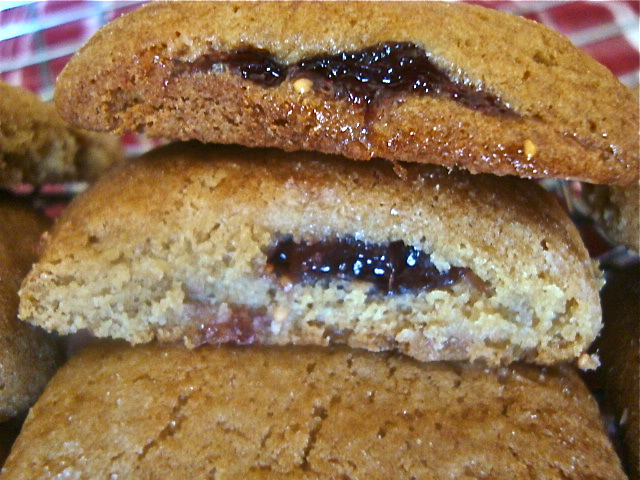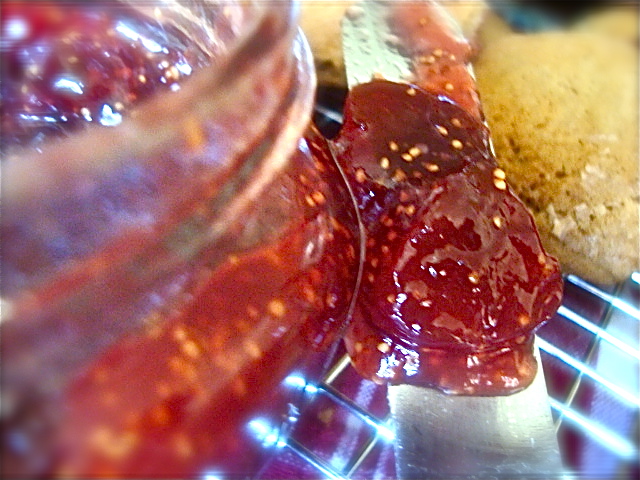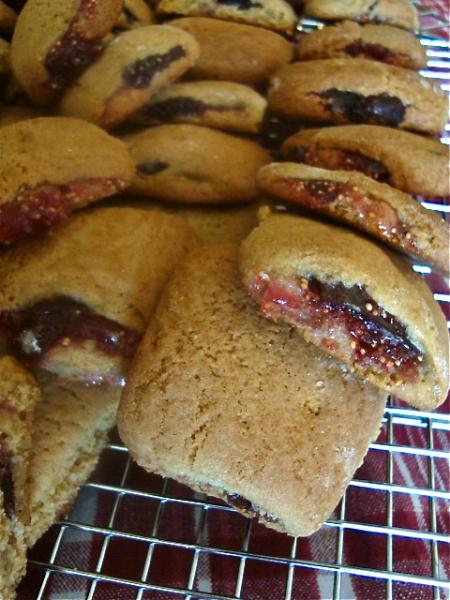 Bet you can't eat just one.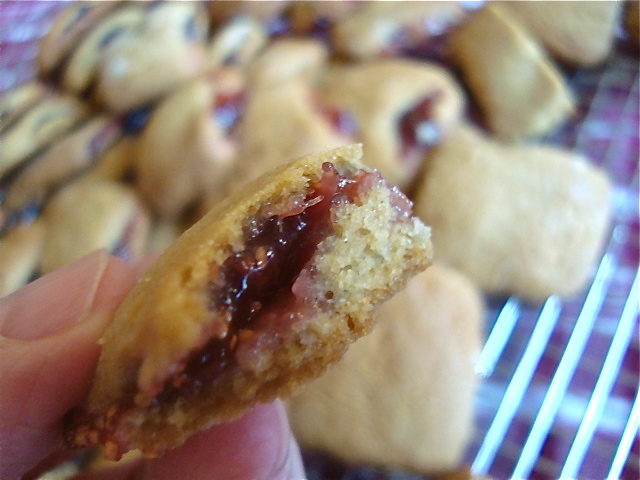 I had some delicious  Sweet Apple Cider.  So tasty and it also made a very delicious Sweet Apple Cider Jelly.
So easy in my new jam/jelly making machine : )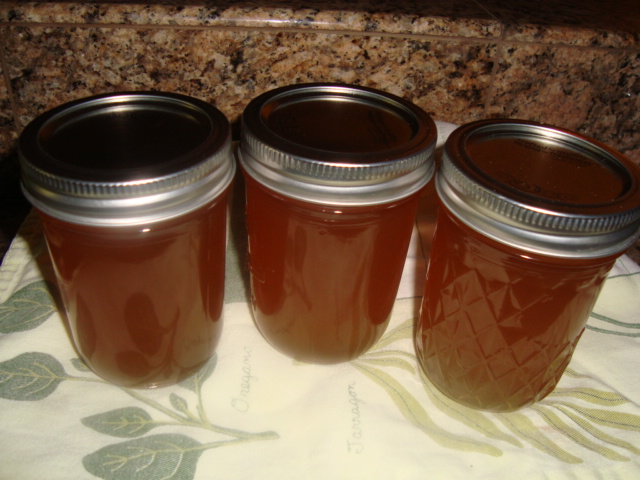 Happy World Bread Day...Oct. 16th
Sylvia
ps  I guess you know now what  my favorite bread is
ADDED...what was I thinking... Ken Forkish...how could I have called him Sam...did anyone else notice?  Took me a while but I caught it 'lol'.