September 25, 2013 - 1:21pm
Focaccia - FWSY - Rinforzato
I've been curious about trying the Antimo Caputo Tipo 00 Rinforzato flour.  
A few weeks ago I called an Italian grocer 'Taylor's Market' located in CA and asked if they would repackage their Caputo Rinforzato flour into smaller 5 lb bags.  They were very obliging.  Their shipping is very reasonable for me.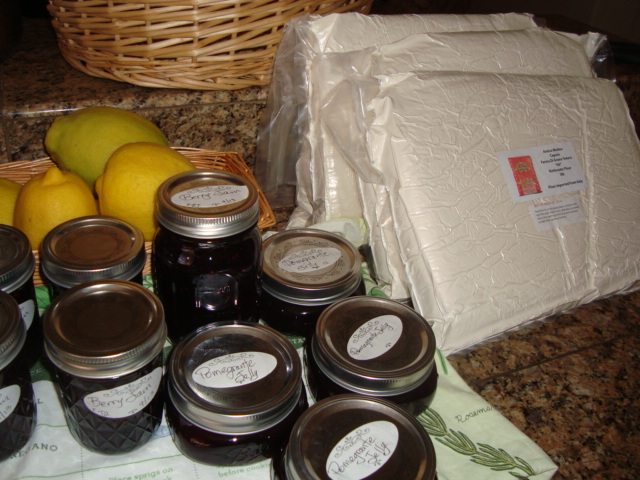 Note:  I just have to tell everyone if you don't already know.  About all my jam's and jellies... Having a loaded double crop of figs on my tree this year I have been picking daily and making small batches of fig jam....Oh, so much work.  Until, I found the new 'Ball  FreshTech' automatic Jam & Jelly maker.  OMG..push a button...perfect jam and jellies.  Not to be associated with being an add or anything..but this little machine was perfect and perfect it does make..so fun, easy and simple, time and mess saver.  It just came out this summer.  Check it out on Amazon.com for the best price..normally $99.  I got mine for $79 and would have paid twice that..now I can can also use a smaller hot water canner.  Perfect holiday gift..also Walmart carries it at a great price.
Ready for holiday gifts.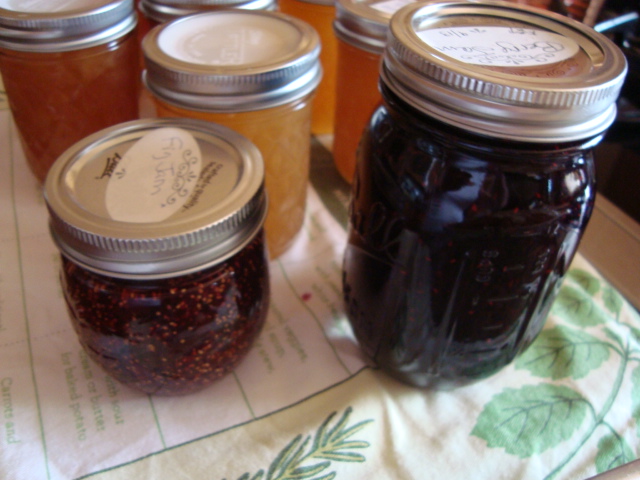 Now back to the baking : )
The Rinforzato is approximately 12.5% protein, 14% moisture, 0.53% ash content.  
From what I've read it's supposed to be good for making ciabatta and focaccia type breads that have a high hydration and I have read that it's suited to long slow ferments.  I'm hoping to try an Italian type bread and rolls with this flour.
I made the S
K.Forkish overnight pizza dough with levain for these 3 pizza's and a 1/4 sheet pan focaccia with this the Rinforzato Caputo 00.  I have also made a favorite of mine Ciril Hitz focaccia and ciabatta made with a commercial yeast, using the Rinforzato 'reinforced' flour.  It was delicious.
Ciril Hitz Focaccia w/rinforzato 00 flour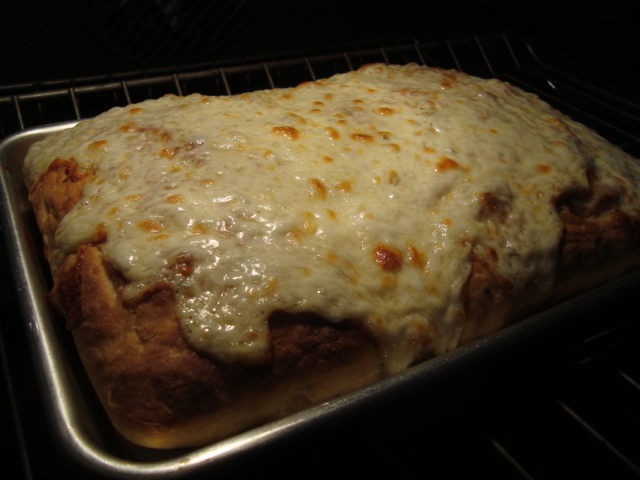 One of my favorite ways to enjoy focaccia.  Just simply sliced into bread halves for sandwiches.
S
K.Forkish  Flour Water Salt Yeast - Overnight Pizza with Levain and Focaccia - using the Caputo Rinforzato
flour gives an added chew and this flour is not really designed to be used for pizza ,as many of the other Caputo 00 pizza flours are better suited for pizza's.  Non the less, the pizza's were delicious, more chewier.  Reminding me of a sourdough type pizza made with a regular bread flour.  
The focaccia was delicious and I have not tried SF version of his focaccia, using my bakers formula Caputo 00 flour.  I would not hesitate to make his focaccia.  It was very tasty.
Shaping the focaccia dough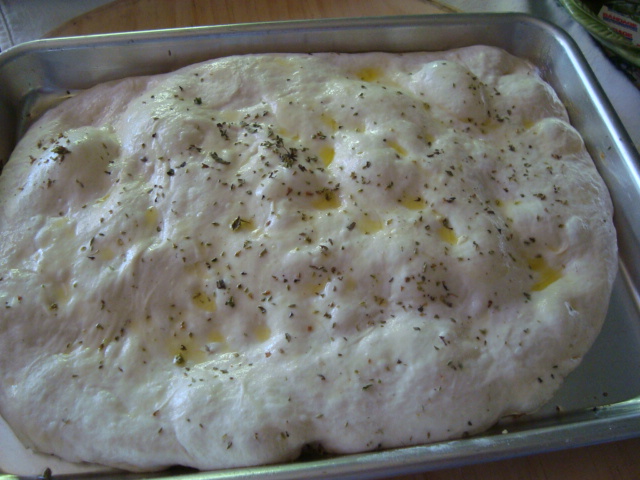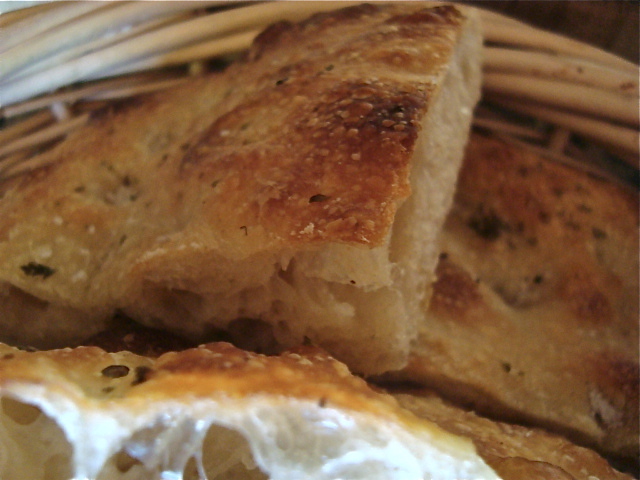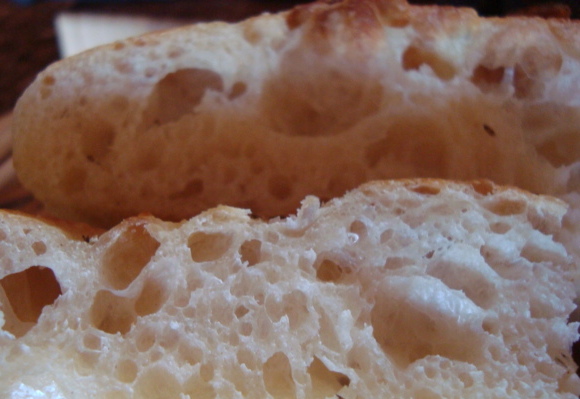 I made 3 nice sized pizza's and a 1/4 sheet pan focaccia.
The focaccia was lightly seasoned with Italian oregano, EVOO and some lovely Fleur de Sel salt.
First the 3 pizza's were made, one was sent to a neighbor.  Using fresh mozzarella and the other two were for us.  One also with fresh mozzarella and the third pizza, used a firmer fresh mozzarella.  
I like using the firmer fresh mozzarella on a pizza that will not be eaten but enjoyed later by being warmed up.  I think using the firmer fresh mozzarella taste and reheats much nicer on a pizza that is enjoyed later or even the next day.  I don't think the fresh mozza reheats that well and losses some of it's best qualities in the reheat.
Pizza's with Rinfozato Caputo 00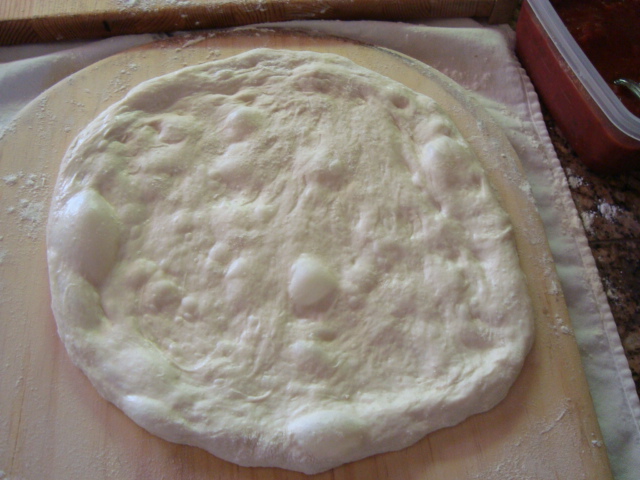 One for the neighbor
One for later to be reheated.   I used a firmer fresh mozza on this one.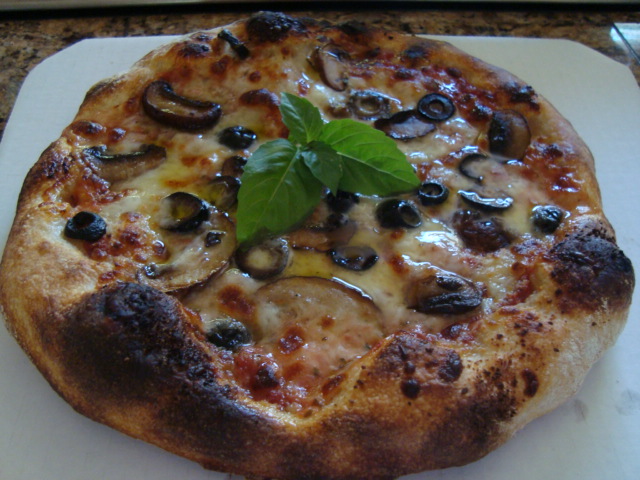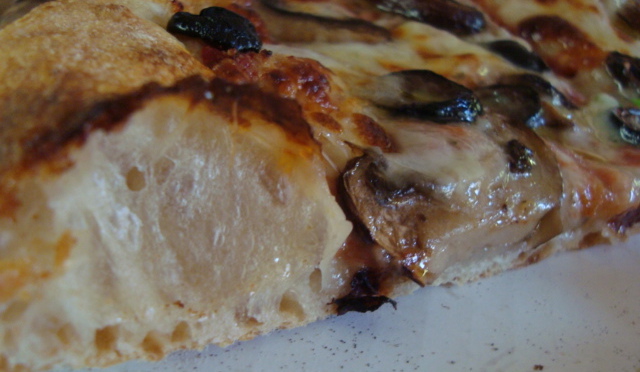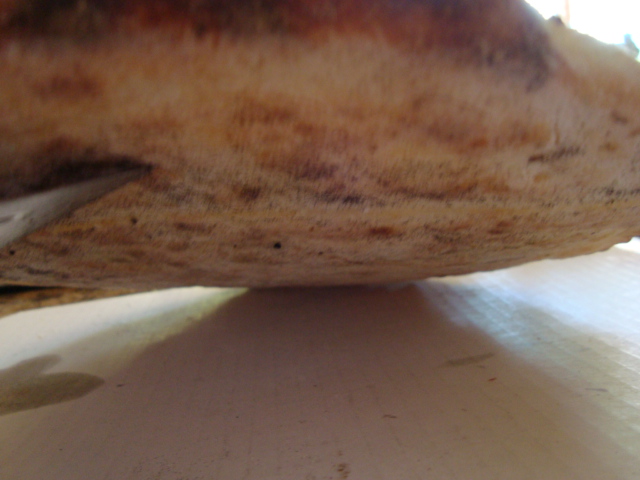 Sylvia