September 21, 2013 - 3:16pm
Hanseata's challenge loaf, my take . . .
. . . okay Karin, dab my first take at this style of bread. I just crossed over to the 'dark side!'  I was almost afraid to cut into this loaf and now I am wondering what to pair it with --  pickled herring, lox with onions and capers and stinky cheese come to mind, but I welcome any suggestions.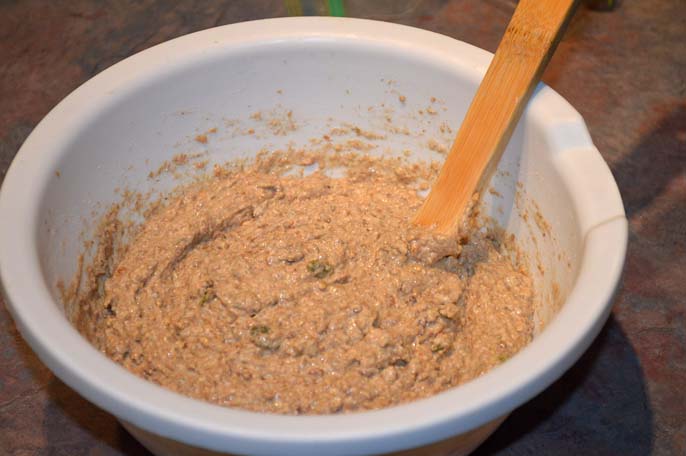 So in the end my mix was Karin's Friesisches-schwarzbrot:
http://www.thefreshloaf.com/node/18037/friesisches-schwarzbrot-friesian-rye
To which I added 25 grams steel cut oats, and 20 grams each of wheat germ and sesame seeds, toasted and added as 'toadies.'  and 11/2 Tbs canola oil. Not having molasses, I used malt syrup.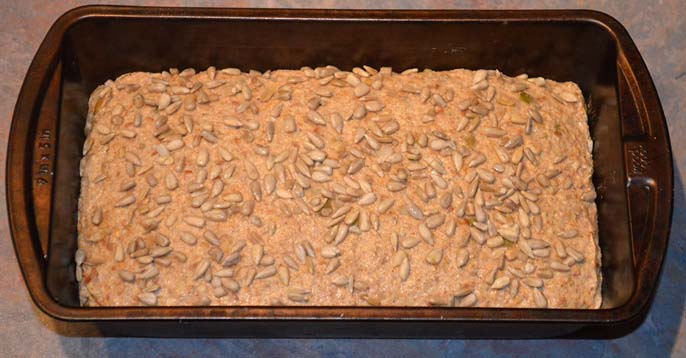 Hey in the loaf pan and topped with seeds it almost looks like a loaf after 8 hours in the fridge.  I baked this one up after about 24 hours in the fridge and 2 hours to warm up on the counter.  I didn't get big rise and didn't expect it.
After 30 minutes as per directions, I could not get the loaf out of the pan, so finished baking in the pan for 20 convection, turning at the half, finally got the loaf released and baked on the stone for a further 6 minutes turning at the half.
Karin, thanks for starting this, it has been a fun and very different bread baking experience for me and I am enjoying the complex flavours and textures in this bread.  Very cool!
Thanks!  Brian