25% Spelt Baguette with Poppy Seeds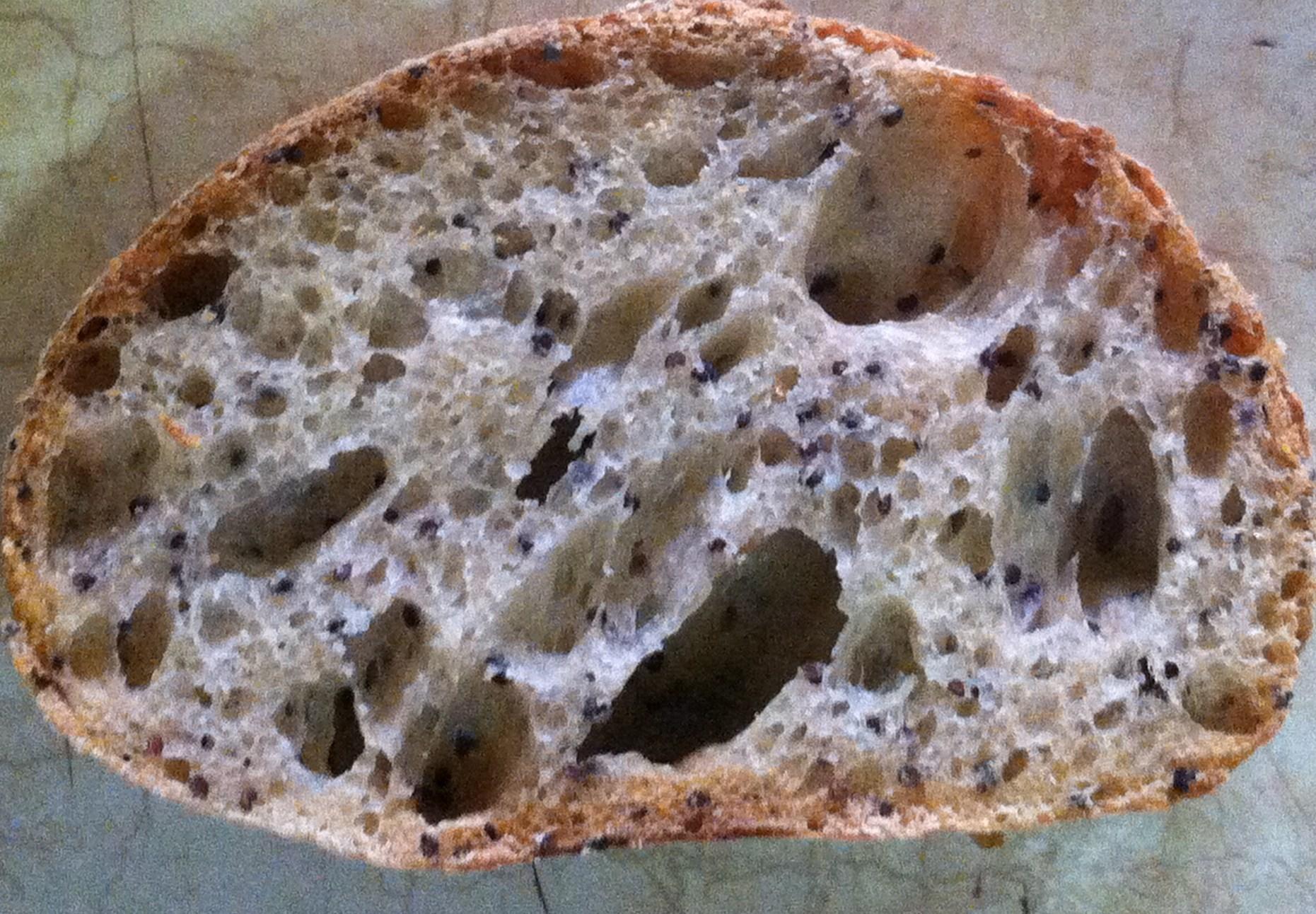 Just threw together for fun at work and came up with some nice results on a quick hybrid dough. 
10 baguettes @ 22 oz
37 oz ripe white starter (100% hydration)
80 oz Malted Bread Flour
30 oz Whole Spelt Flour
5.5 oz Poppy Seeds
77 oz H20 (hold back 7 oz to finish)
2.5 oz Salt 
.5 oz   Yeast.
----------------------------------------------------
Autolyse all but salt yeast and 7 oz water for 30 minutes
Add yeast and mix in.  Add salt and 7 oz water and squeeze through until all is incorporated.  Slap and fold a until tight, rest, repeat.  (did this 3 times followed by 2 stretch and folds)  1 hour 15 minutes passed.  rest 1 hour and divide
rest 20 minutes.  shape to flour dusted couche, seams up.  Proof 1 hour.  Bake with steam 9 minutes.  vented for 20
cool.  
For a fast dough on the fly I'm pretty happy with the results.  Has real nice crust and lovely nutty flavor.  
Happy baking
Josh