Farmers Market Week 6 Pane Maggiore
So I have been mostly creating fomulas for this project with the exception of last weeks Cherry Almond which was just a slight tweak to a common formula for fruit and nut breads.  I scrolled past this formula on Yeastspotting and it looks just like a loaf I always crave titled "Peasant Bread" at a nice Artisan Bakery on the East Coast.  Unfortunately there are so many plays on the theme of Peasant Bread I couldn't just google it.  I've been meaning to contact that bakery and see if they'd be willing to share but just never got around to it.  Then on my last visit they wouldn't even sell me a small portion of levain so i could make bread for my family.  So I doubt they'd share their formula.  
Anyway I used the google translate and gave this one a shot.  Its certainly possible I didn't follow the instructions as I should but I did follow what the translation "said to me"  I wanted to make some alterations but I left it alone and went with it.  I used High Protein as it translated as strong flour (I would just use bread flour next time to help open the crumb), I also used whole coarse ground rye and wheat and I'm betting they use a finer wheat and a medium rye.  Therefor even at 86% hydration my crumb isn't as open as I'd have liked but its delicious and very simliar to the loaf I craved.   I'll further add this dough was a challenge for shaping and I would have also gotten improved results with a tighter shape.  I will certainly make this again.  
Formula can be found here
http://www.ploetzblog.de/2013/06/01/leserwunsch-pane-maggiore/
And for some pictures.  I'm not posting as many but I'll tell you that I got great oven spring but not so much bloom and ears formation and that is due to my shaping.  A little practice with this dough and I'm sure I'd see wonderful results.  It also may be better as a boule and all I have enough of at home are oval bowls.  
* Changes I'd make.  I wouldn't bother changing my grind on the whole grains but I would deffinately go with a good bread flour opposed to the higher protein.  I'd also decrease the yeast even further to slow down the bulk fermentation a bit allowing for the folds to happen before the dough is ready to shape.  Don't get me wrong it went well but had I got this in the retarder a little less ready to go I also would have had improved results.  I would consider cutting the yeast altogether but it was part of the formula and I wanted to try it.  If I did cut it I think the levain would need to be at least doubled to compensate.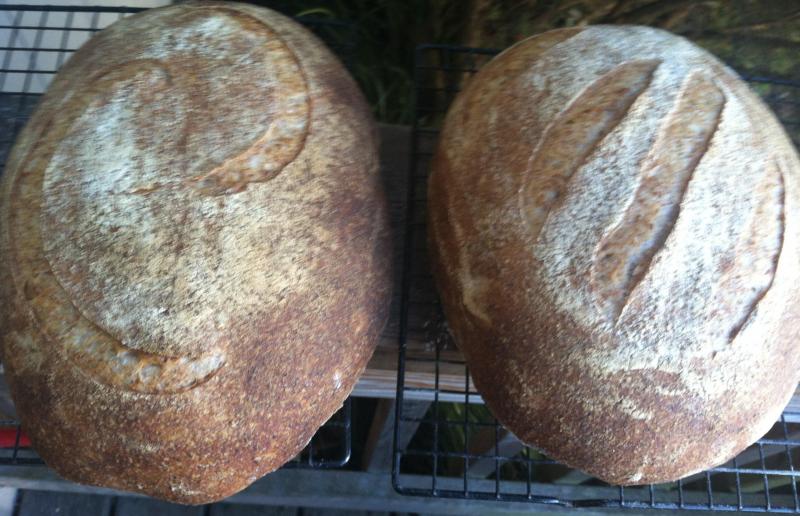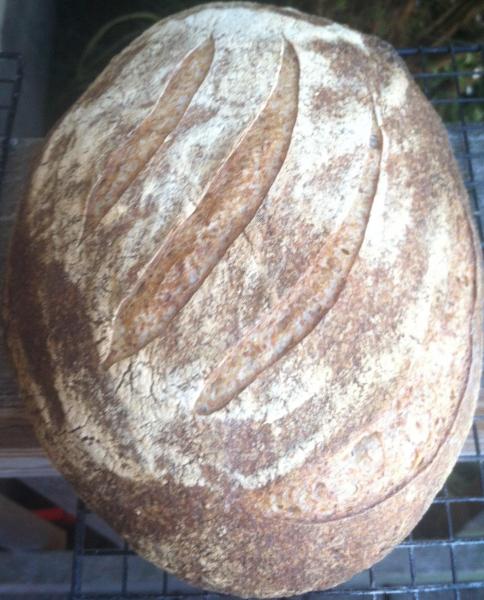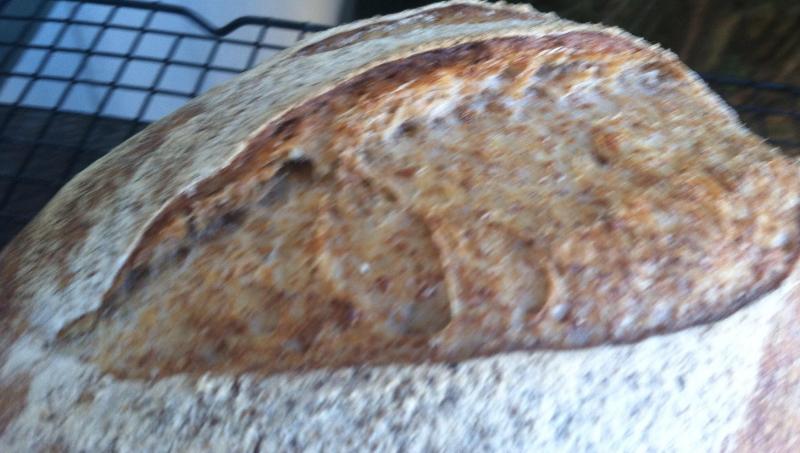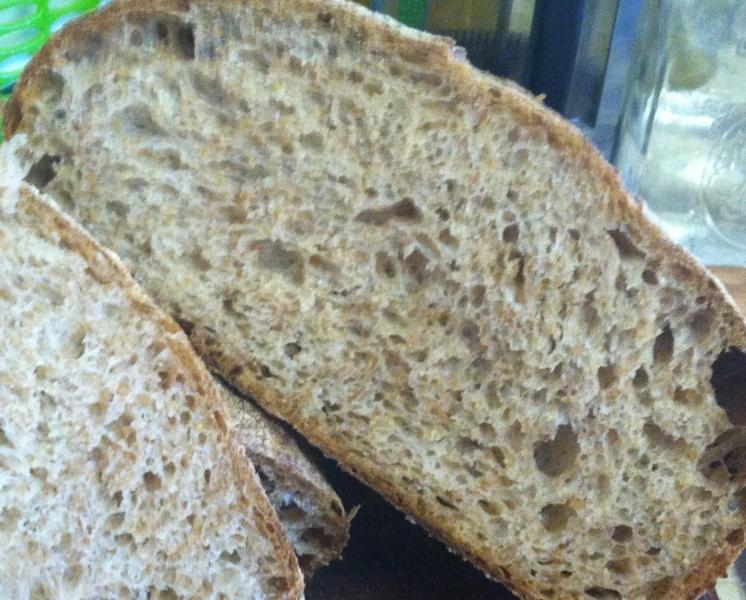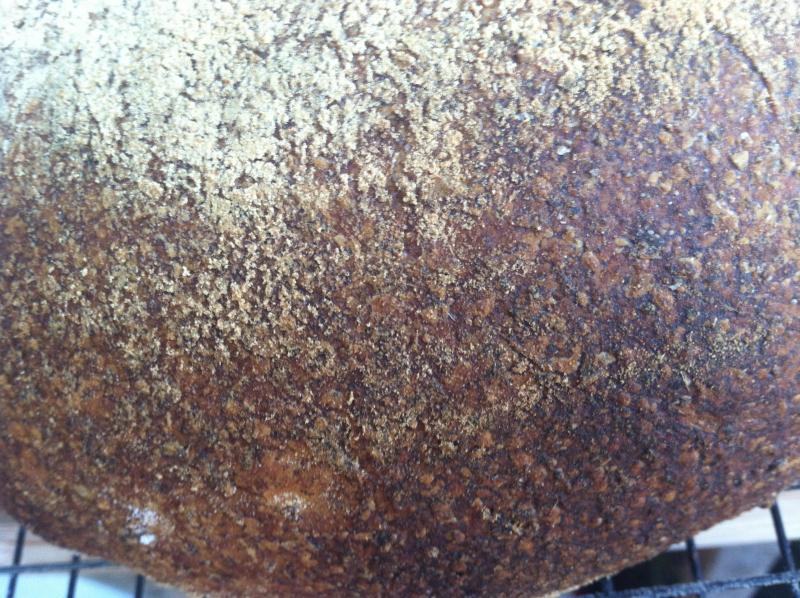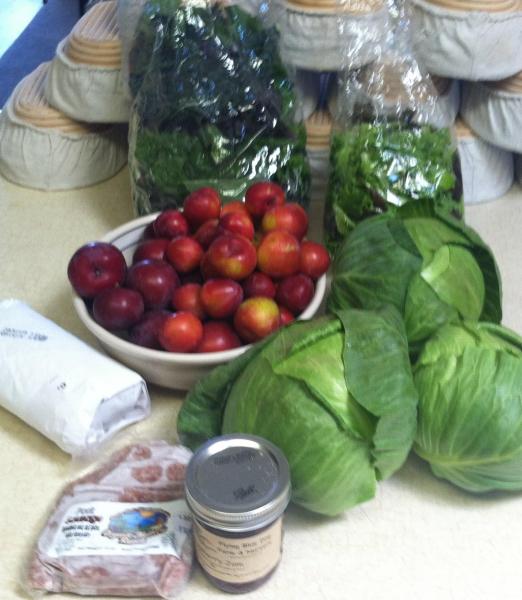 Got some lovely plums, pluots, raspberry jam, cabbage, braising greens, salad greens, ground lamb, and breakfast sausage.  
Happy Baking
Josh