Sprouted Rye sourdough with toasted flax seeds
sprouting has been a routine now, since i don't have a flour miller. this is a good thing. been eating rye sprouts as rice with seared salmon and mushrooms even in my 5 eggs pecorino omelette. blend it in my protein drinks!! 
this is another way i used up the rye sprouts. baking SD bread.
a very simple formula.. 
300g starter
700g water (hold back 50g)
850g AP flour
200g sprouted rye flour (wet)
15g salt
add in
50g toasted flaxseed soaked in 50g water
basic SD bread method used. retarded overnight.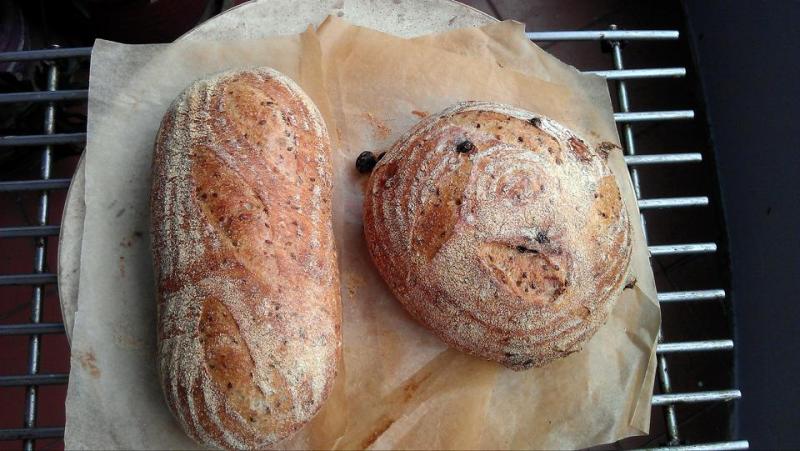 the number 10 !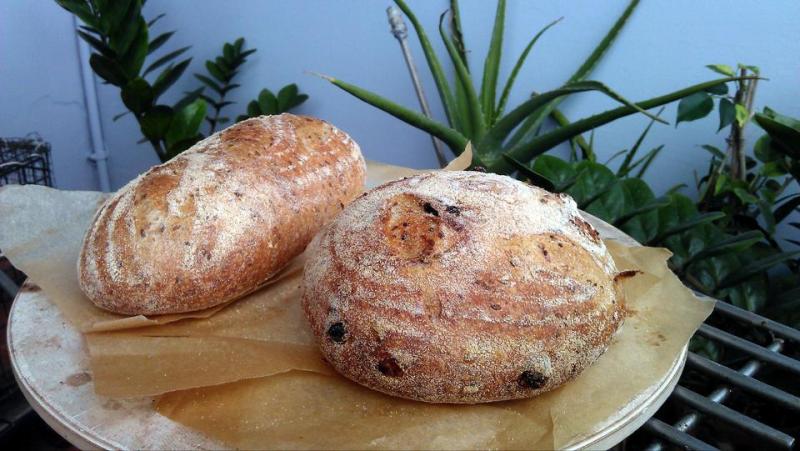 made one with raisin and one without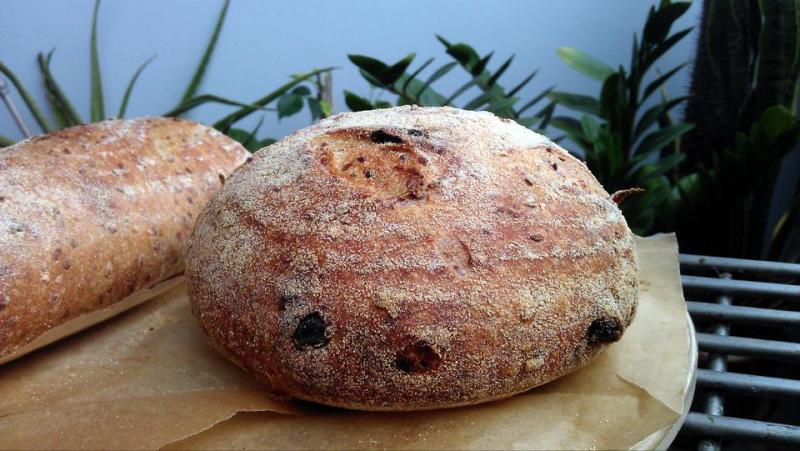 this time i baked only till golden brown not dark brown.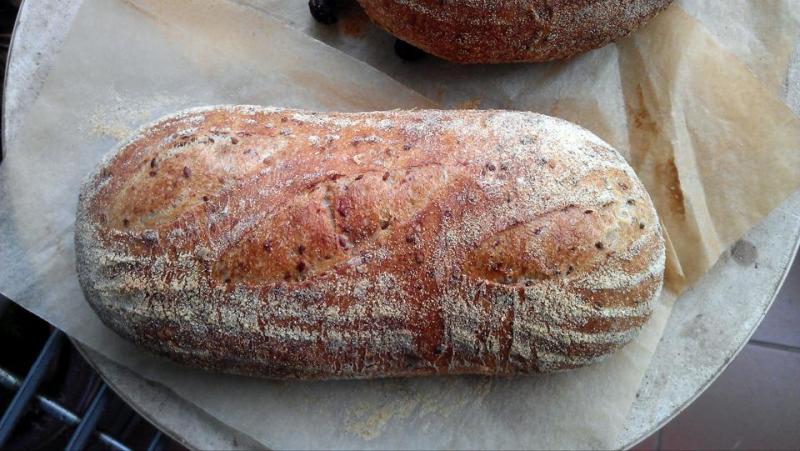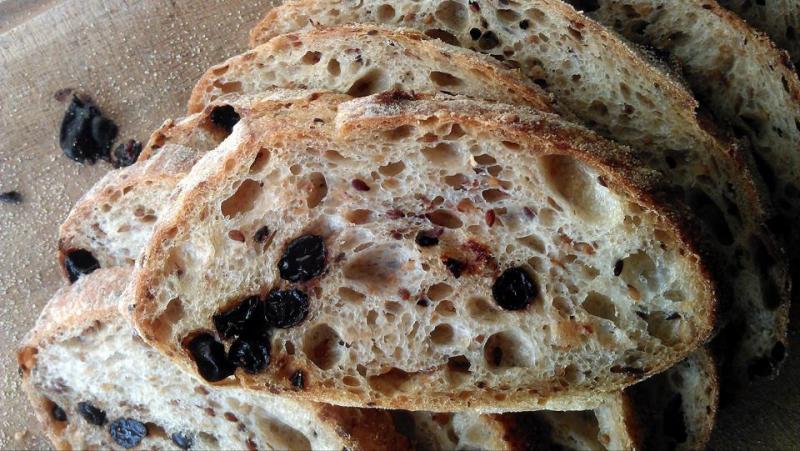 crumb shot with raisin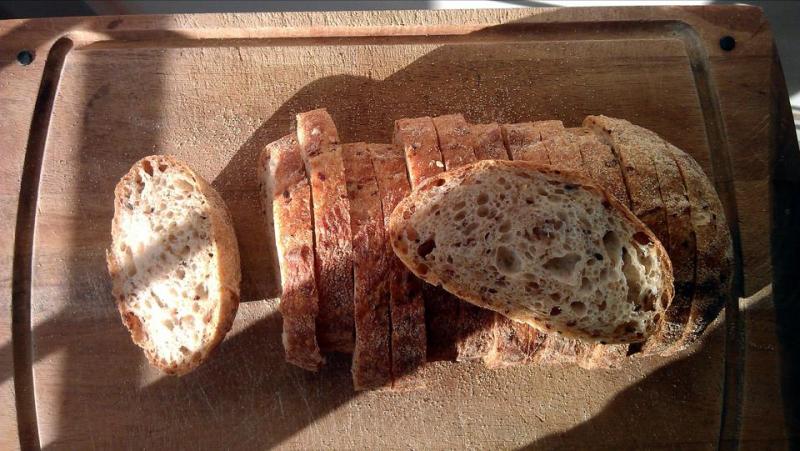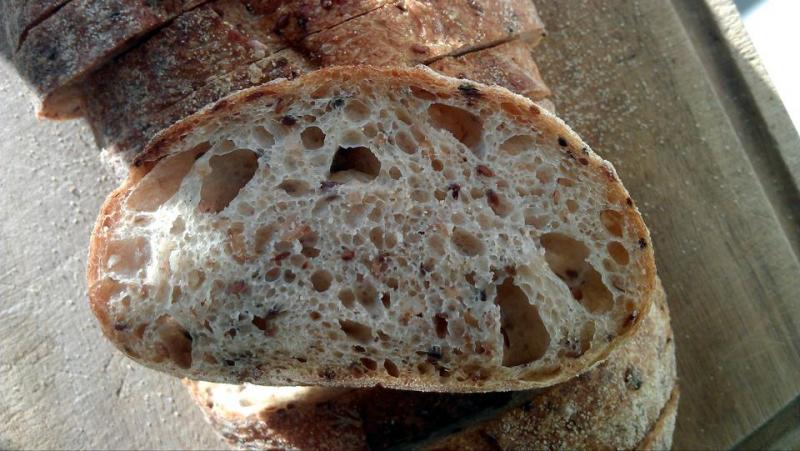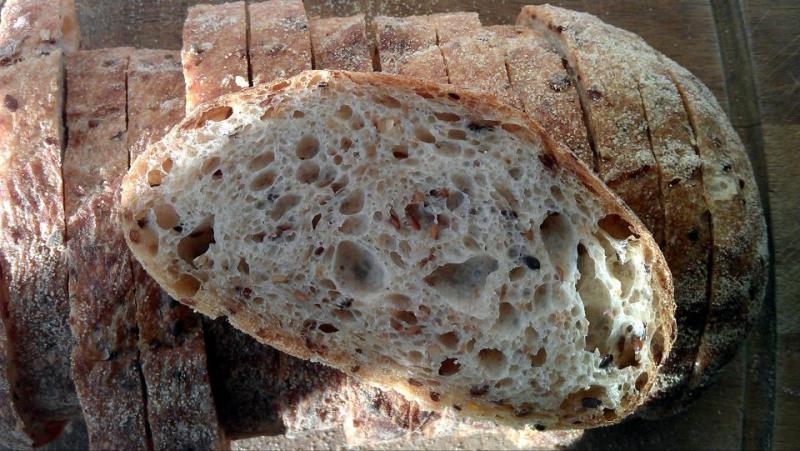 enjoy... simple but satisfying :)
evon