100% Whole Grain Anadama Bread
Back again with a loaf I can't resist writing about because of the aromas the ingredients filled my house with while it was being prepared.
The corn meal used in this loaf was cooked in the morning along with part of the water, all of the molasses and all of the coconut oil.  It was left to sit out and cool all day.  The fragrance from the pot was intoxicating.
The results were a loaf with a beautiful dark golden crust and a very soft crumb.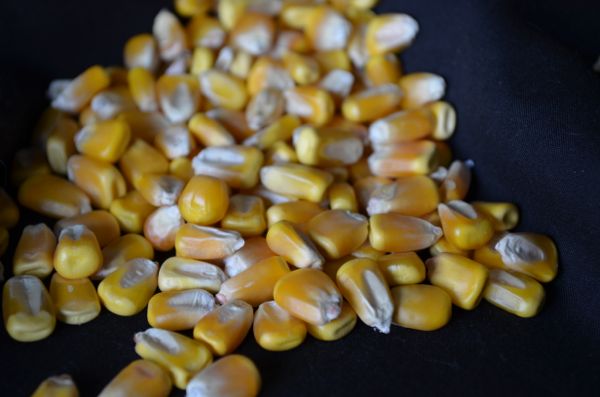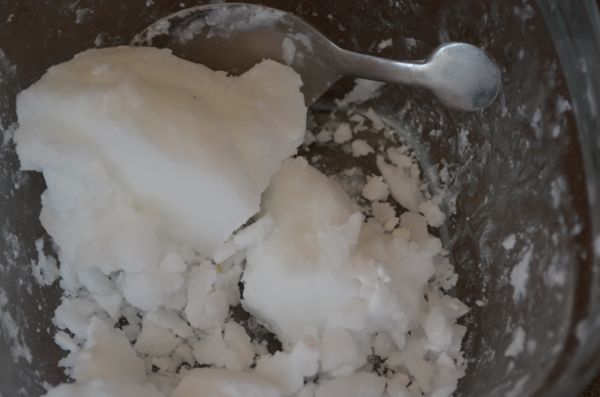 Coconut oil was solid at the onset but soon turned to liquid when added the the corn meal 'porridge'.
The molasses added a sweetness, color and bouquet which turned the whole pot into something that someone might label 'ambrosia'.  This surprised me because I am not a big fan of molasses...or at least haven't been but now I must re-think my former bias.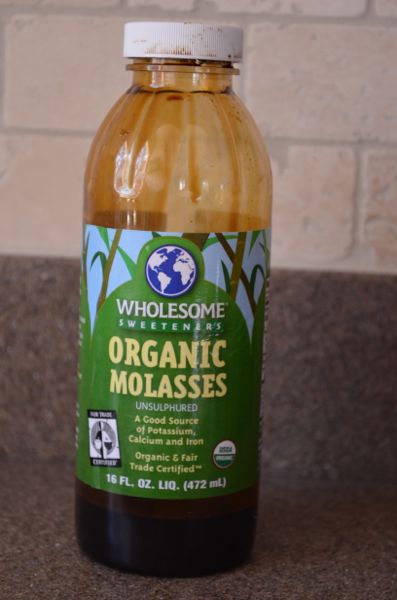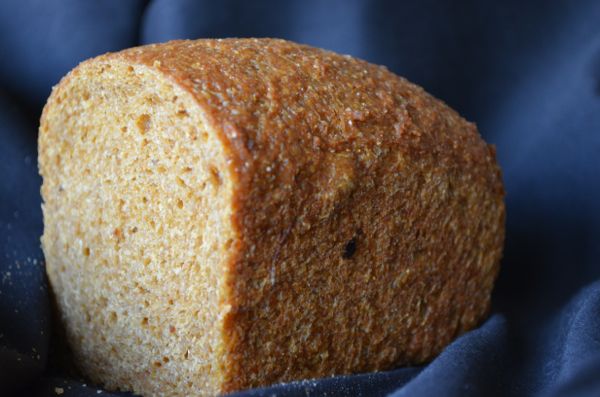 The original recipe was from Laurel Robertson's 'The Laurel's Kitchen Bread Book'.
I took great liberties by converting it to using a WY leaven and retarding the dough overnight.
The book describes this dough as being a tough one to knead when the cooked corn meal is added.  She kneads by hand.  I don't  so the mixing presented no problems and was added after the gluten was pretty well developed.
FORMULA
Flour           100%
Corn             20%   (Coarsely ground)
Water          105%   (5% of the water is yeast water and is used in the leaven)
Salt               2.8% 
IY                   .1%
Coconut Oil   10%
Molasses      13%
15% of the flour is used in the leaven.   38% of the water is used in the corn meal 'porridge'.
Oven   Pre-heat 425°.  Lower to 350° when bread is loaded.  Bake until internal temp. reaches 200°.  (Lower to 325° if crust gets too dark.)
This is a loaf I will be baking again and again.