Lazy, simple and utterly delicious Easter Sunday lunch
Made a pain de campagne first thing, and had some slices for lunch with some of the best smoked salmon I've tasted.
Followed up with a cuppa and a serve of my partner's incredible (and lethally rich) Easter fruit cake, which she made back in November, and has been feeding fortnightly with brandy ever since. We've been away in Thailand for the last month, and she was a bit worried that not feeding it during that time might have resulted in some drying out, but those fears were groundless. Just superb. Unfortuneately, didn't take any pics of the cake. Will do so when we have some more in the coming days, and will post a pic or two.
For now, here's the bread and salmon component of our modest but oh-so-delectable Sunday lunch.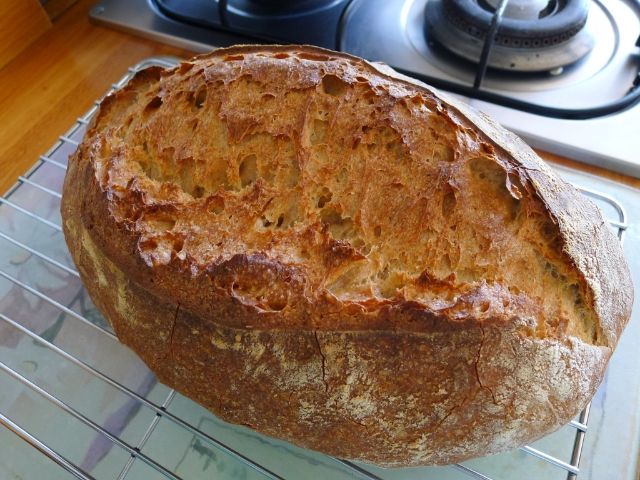 BTW, my starter roared back into baking readiness with one feed after sitting in the fridge neglected for the 4 weeks we were away. What a trooper!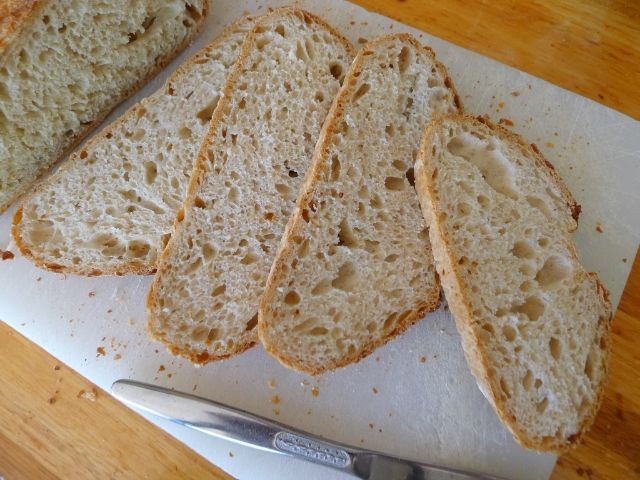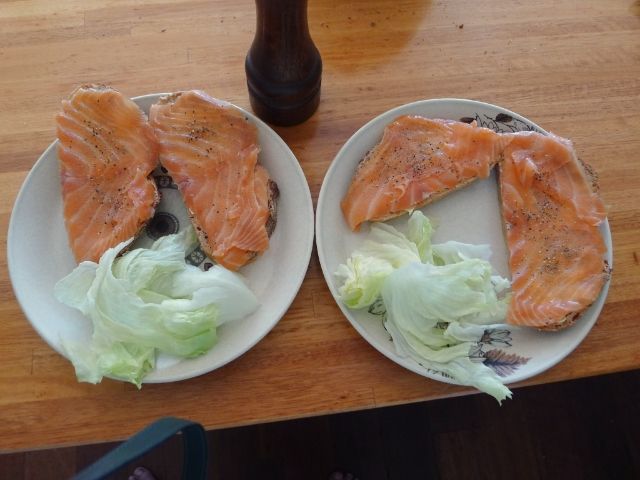 Best to all!
Ross