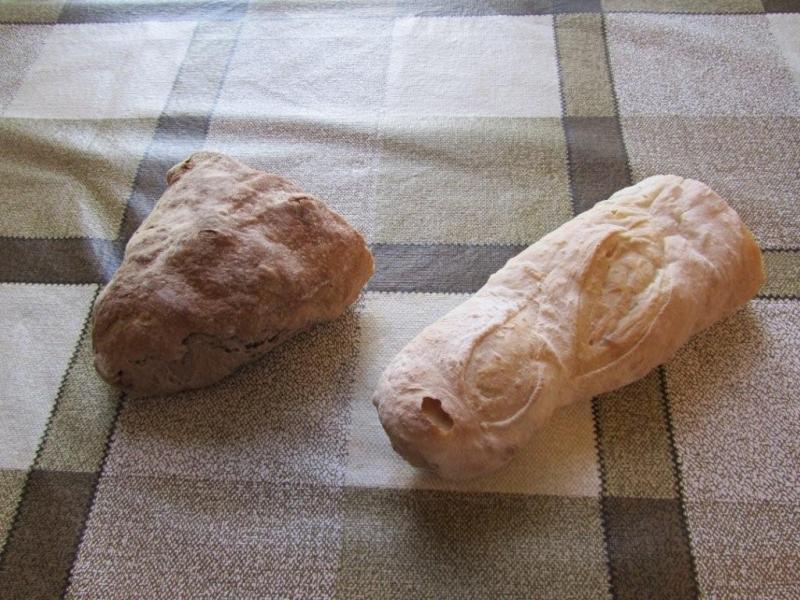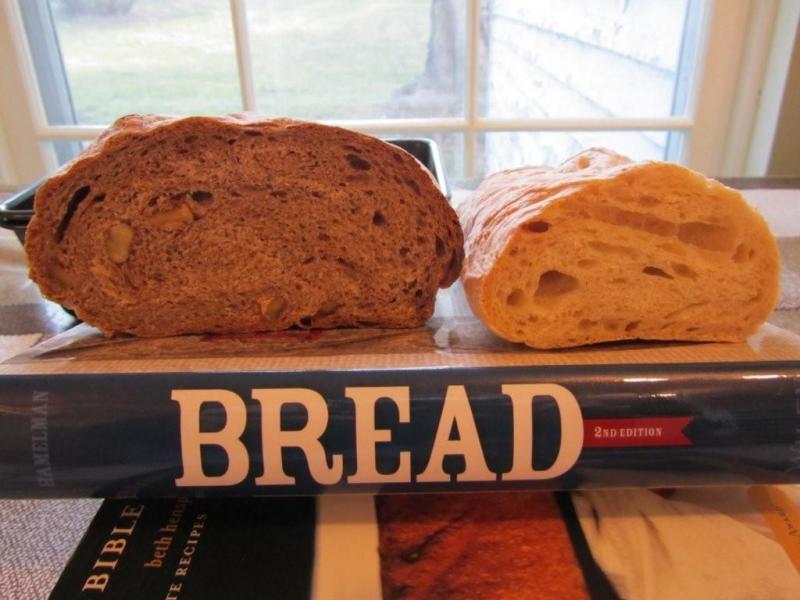 As I stated before I did not bake this bread.
I just came back from a customers house and they were kind to give me this gift of bread.  They bought it from the local bakery in my town.  They know I bake bread regularly and they often get loaves of bread or croissants from my oven.  The loaf on the left is a walnut whole wheat and I don't know about the other but it's white.
The pictures are not the greatest but I would like your opinion of what you see in this bread.  If you were passing through my town would you buy some?
Just looking for your thoughts.