In Germany you get some wholegrain breads baked in cylindrical tins. Here in the UK I have been on the lookout for suitable cylindrical objects for a while.
Yesterday I found them in ASDA - two stainless steel utensil tubs for GBP 7. Brilliant.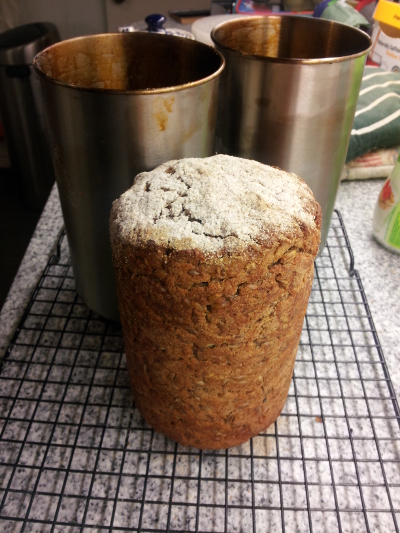 I tempered them and tried them out with a variation of Hamelman's Vollkornbrot With Sunflower Seeds. The loaf above is 900g.
Cheers,
Juergen