February 21, 2013 - 2:17pm
"Old Dough" vs. Natural Levain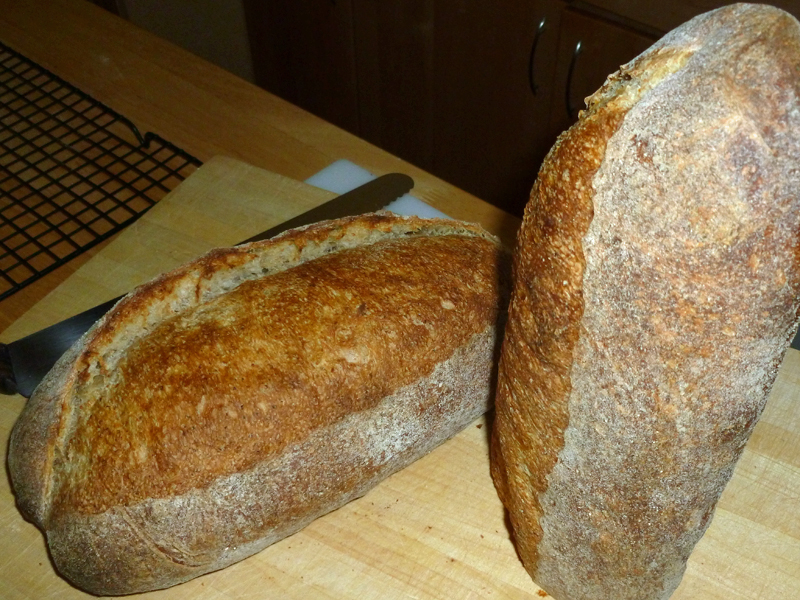 Natural Levain loaves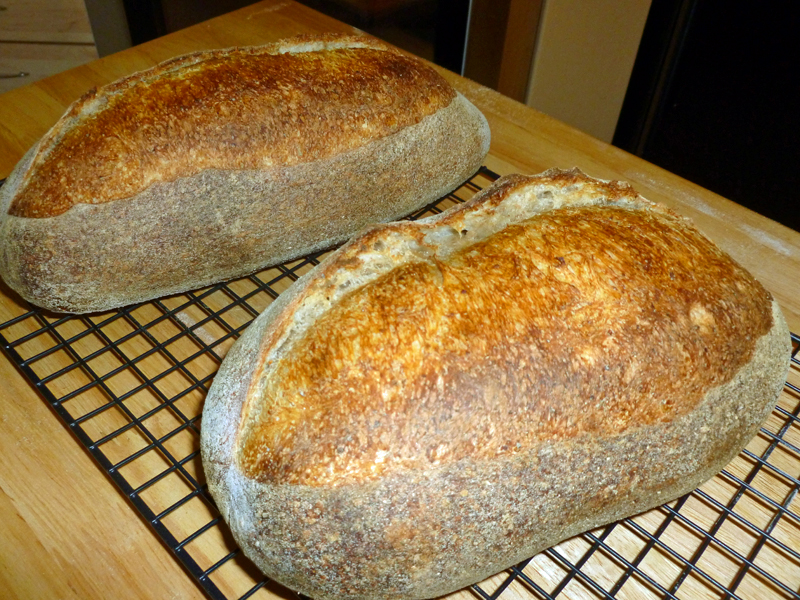 "Old Dough" leavened loaves.
As promised on this thread:
http://www.thefreshloaf.com/node/31902/old-dough
I baked four small loaves (1 lb each) of the formula I bake weekly. Two I made in the usual manner leavened with fresh natural levain I'd built over the previous 24 hours. I made enough extra dough to reserve 140g for "Old dough". The next day I made two more loaves of the same formula leavened with the "Old Dough". Since the reserved dough was at 68% hydration, and the natural levain at 100% hydration I adjusted the two levain's weights such that the same amount of flour was pre-fermented in all four loaves. Otherwise the ingredients were identical.
I suspected the "Old Dough" had a smaller yeast population. Consequently, The mixed dough remained at room temperature for the first two hours of fermantation. The dough mixed with natural levain was mixed with ice water, and chilled immediately. The "Old Dough" mix was subsequently retarded at chiller temperature for 13 hours; the natural levain dough was retarded also for 15 hours.
The "Old Dough" dough's volume increase was approximately one-third less than the natural levain's volume increase, so I rested the "Old Dough"s" bulk at 82° for one hour before dividing and preshaping. Subsequently both dough's were handled, shaped and proofed identically.  The natural levain loaves proofed in 2.25 hours. The "Old Dough" loaves proofed in 2.75 hours.
Baking and cooling were identical.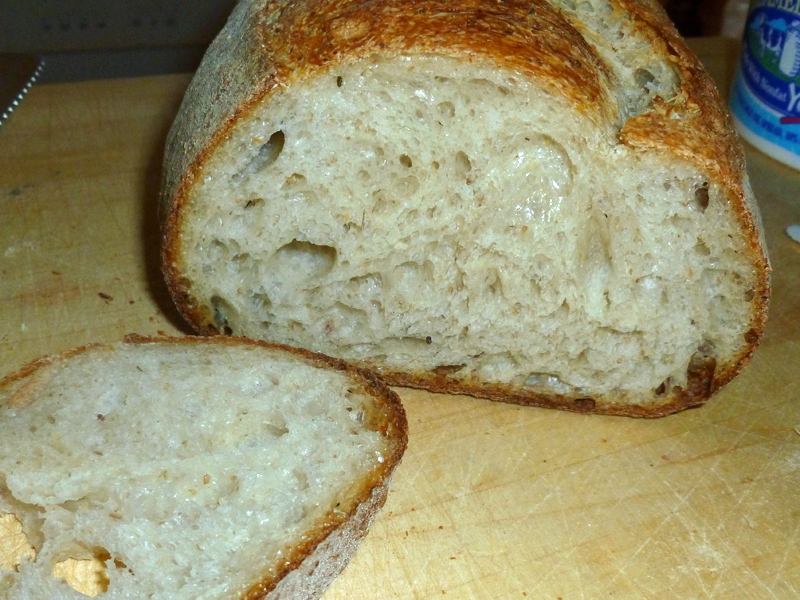 Natural Levain Crumb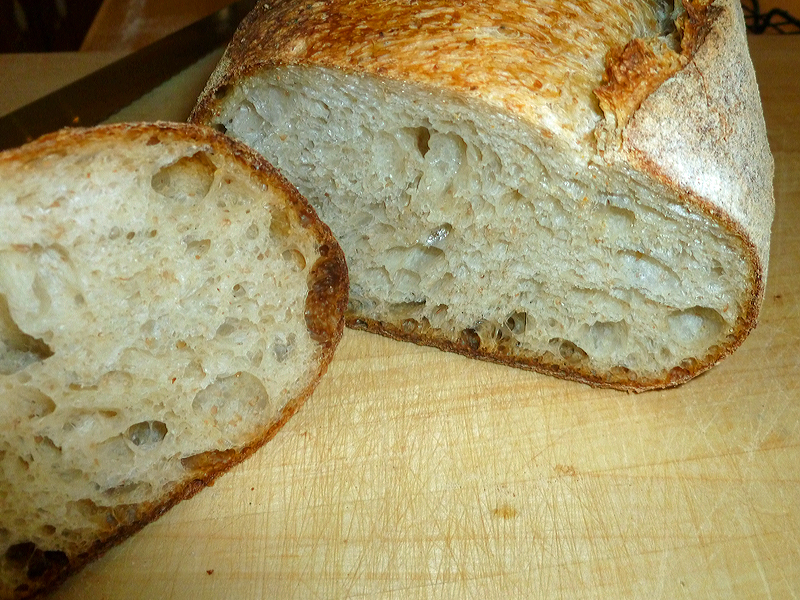 Old Dough Crumb
Visually, the four loaves appear the same. Flavor-wise, the "Old Dough" loaf seems to have a distinct acidic tang, muted in the Natural Levain loaf, all other flavors are indestinguishable between the loaves--I tasted two slices of each loaf, one each with butter. Wouldn't turn either of these loaves down:-)
The only surprise was the mouthfeel. I cut into both loaves immediately after they cooled. The crumb in the Natural Levain loaf exhibited its expected softness, which changes to a firmer chewiness overnight. The crumb in the "Old Dough" loaf was instantly chewy, more mature yet no less moist. It's beyond me what accounts for the difference.
Since I only bake Sourdough once a week, and then only two to four loaves, I'll continue to just use fresh natural levain. Building it only takes a few minutes of active work, and twenty-four hours of waiting. However, if I find myself baking twenty or more loaves in one week--a rare but not impossible happening--I think I'll try the "Old Dough" approach. It would be easier than keeping a levain fed counter top.