February 18, 2013 - 6:52pm
Not your father's pumpkin bread
We had a can of pumpkin puree kicking around. I'm tired of the usual pumpkin quick bread and wanted something lighter.  Some time ago our paper had a braided yeast-raised pumpkin bread, originally from King Arthur. I started there and somehow ended up here: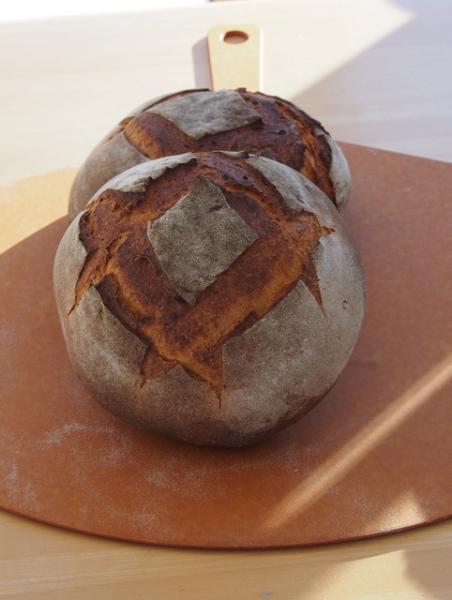 Sorry, no crumb shot; the good light was gone by the time I sliced it.
I'm going to try another spin, this time with a preferment to punch it up a bit; then I think this one will be done.