January 27, 2013 - 11:51pm
A good combination rum raisins flaxseed and walnuts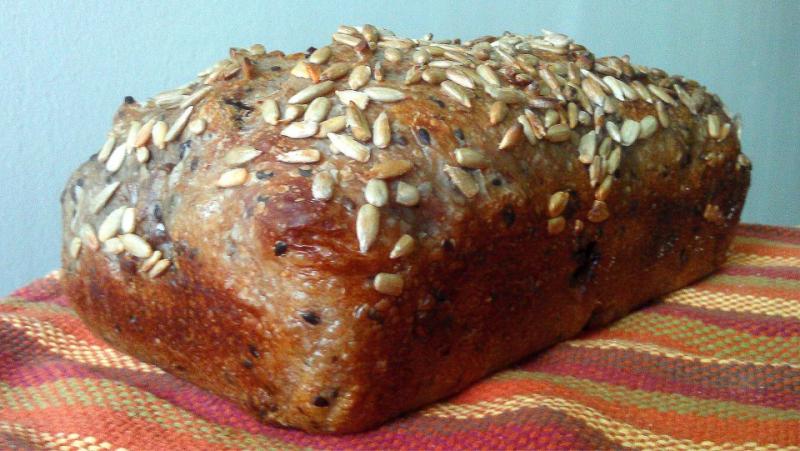 weekend baking for friends.
baked a couple of breads for my friends. using Chad's formula for country bread. 500g brown bread flour and 250 gram AP. 150gram wholewheat starter at 75% hydration. 520gram water and 20gram of rum. 150gram raisin soaked in rum. 150gram toasted walnuts. 30gram soaked flaxseeds. 
mixed flour and water keep overnight at room temperature. next day added starter autolysed 30 mins add salt 15gram. rest 30mins, add flaxseeds raisins rum and walnuts. SF for 3 over 30mins interval. bench rest 30mins and shape. retard in fridge overnight. next day, baked at 450C covered 20mins, 425C uncovered 10mins or slightly more till inner temperature reached 210C.
did the above method to suite my working schedule.
works very well, takes 3 days of good planning.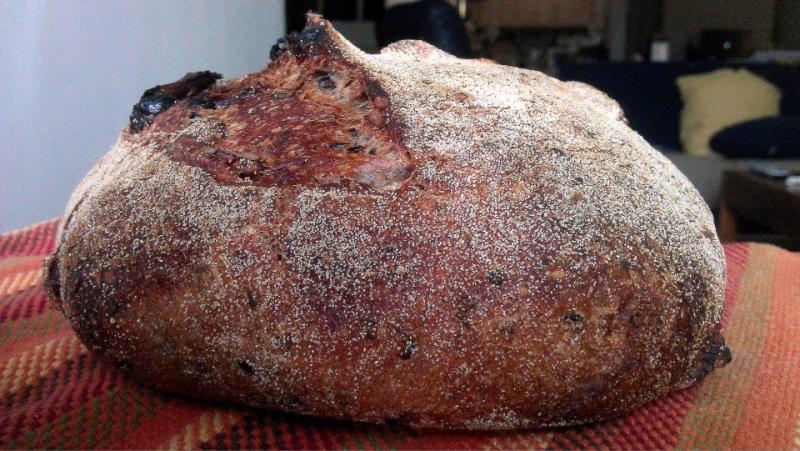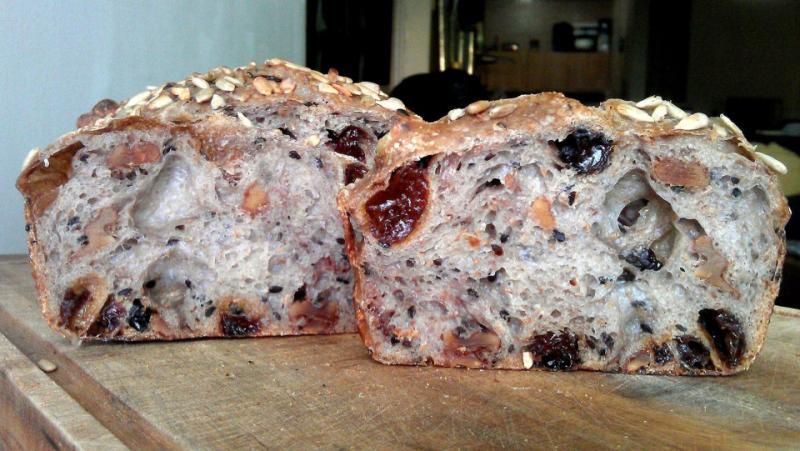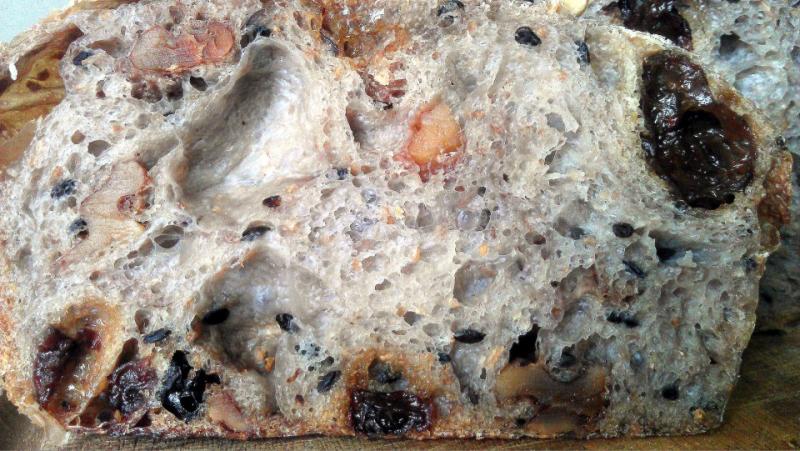 still learning...
Evon :)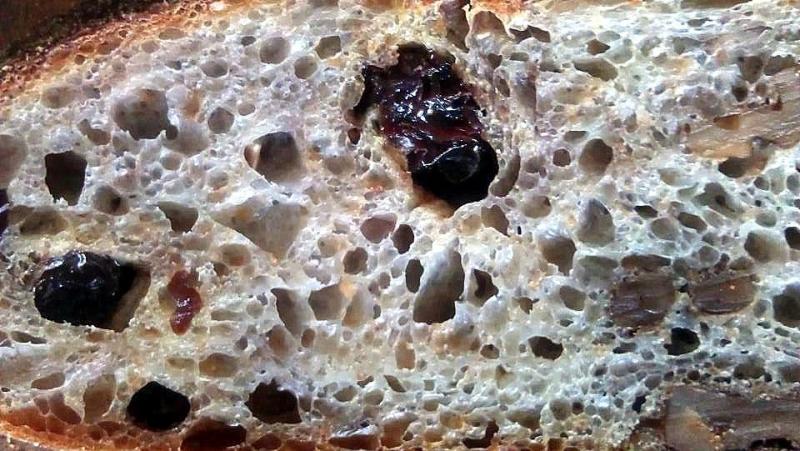 Baked this one last night. with the same formula and method, only difference is i did not add the toasted soaked flaxseeds. as you can clearly see the difference of texture in the crumb. the one with flaxseed has a gummy chewy crunch, this one has a light chewy crunch.