January 25, 2013 - 10:32am
SD, YW, Biga, Rye, Spelt, Tang Zhong Bread with Scald, Seeds and Nuts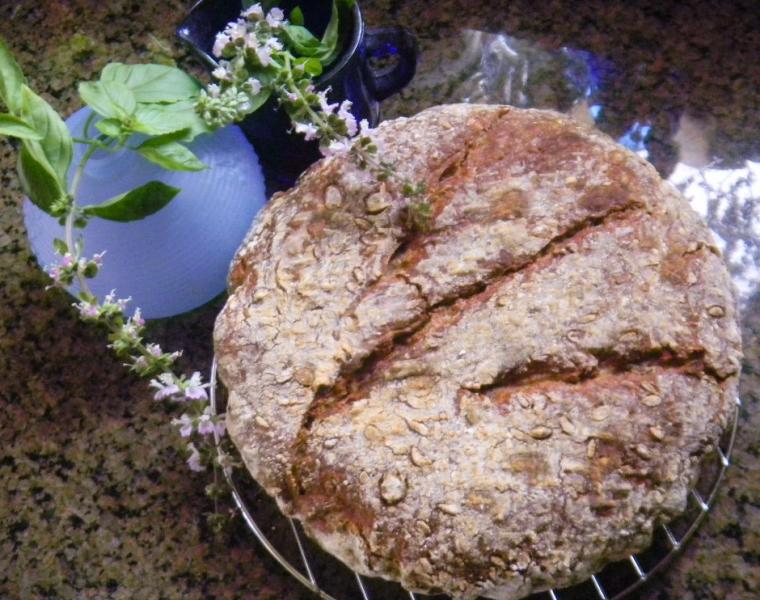 This bake was similar to the last one with a few additions.  We added some spelt and rye upping the whole grains to 60%.  We upped the water roux another 40% or so because we liked the last bake so much and 40 percent more of fine tasting has to be teeth dropping,.  We added aromatic seeds including coriander, anise, black and brown caraway and fennel.  We also put in some pumpkin and sunflower seeds and some pistachio nuts.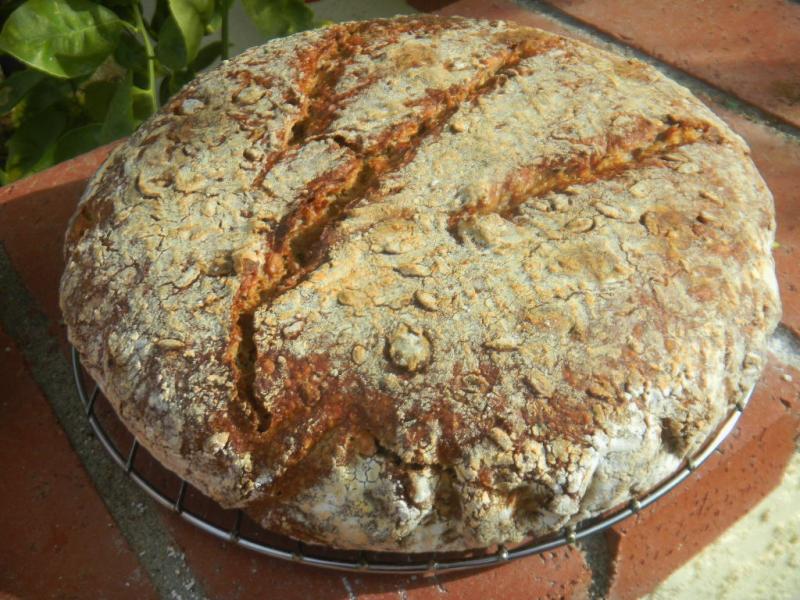 Since this bread got larger and more weighty, we decided to make a boule instead of a loaf and hope to be able to turn it out into a round cake pan before putting it into the hot MagnaWare turkey roaster.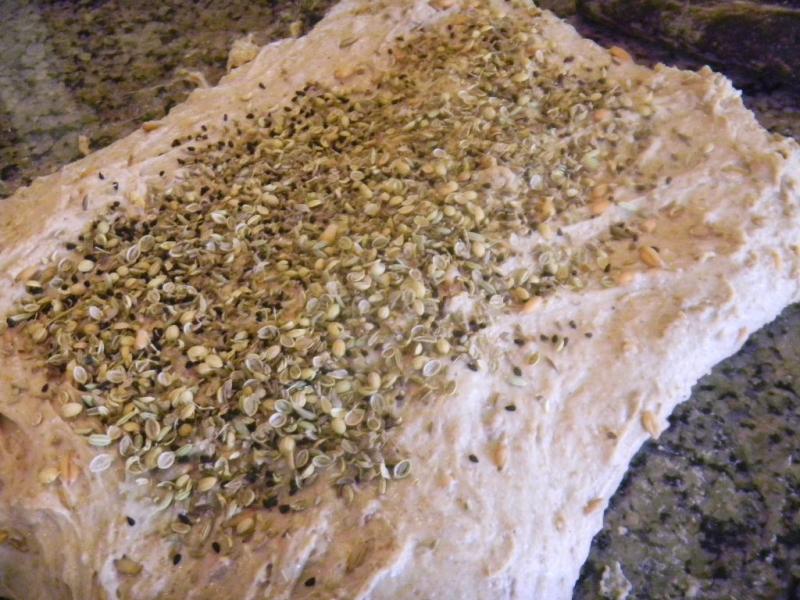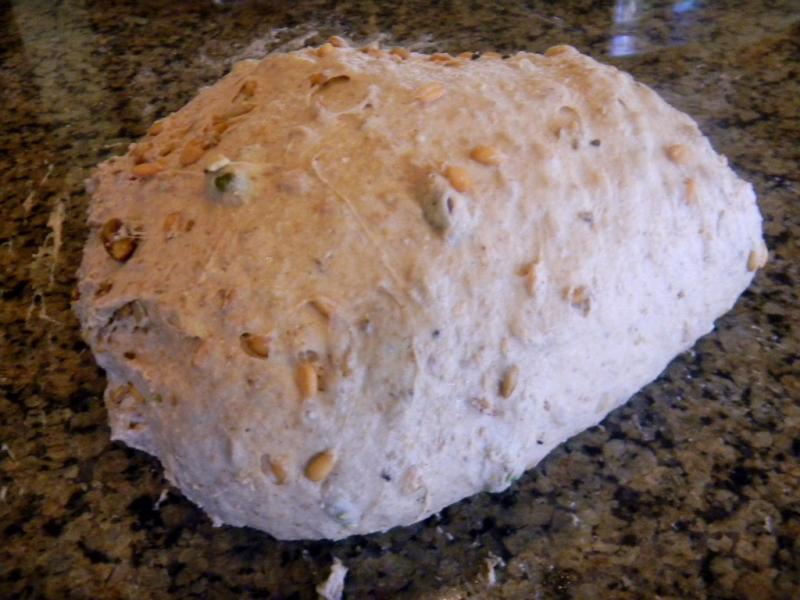 This bread is even wetter than the last one, in the very high 70's at least and we didn't want it to spread out too much so, the cake pan would have been useful to hold the boule together and keep the spread to a minimum but it wouldn't fit.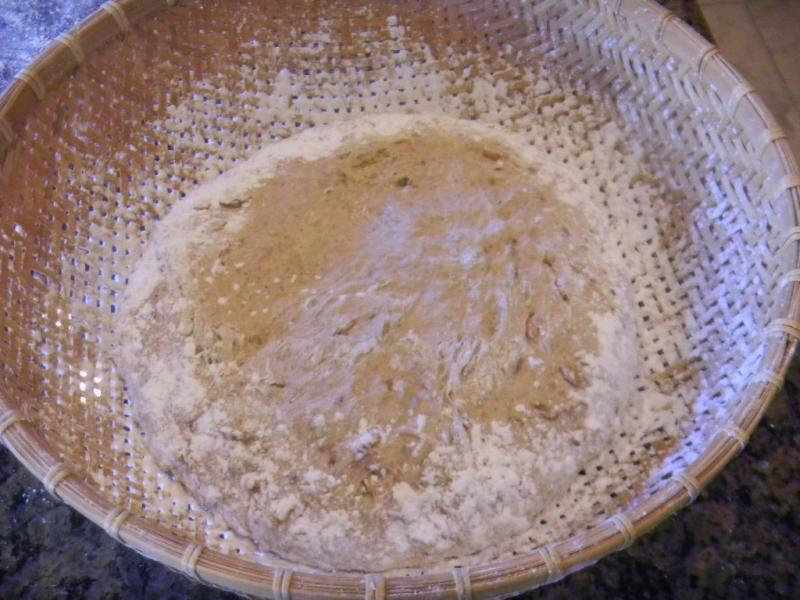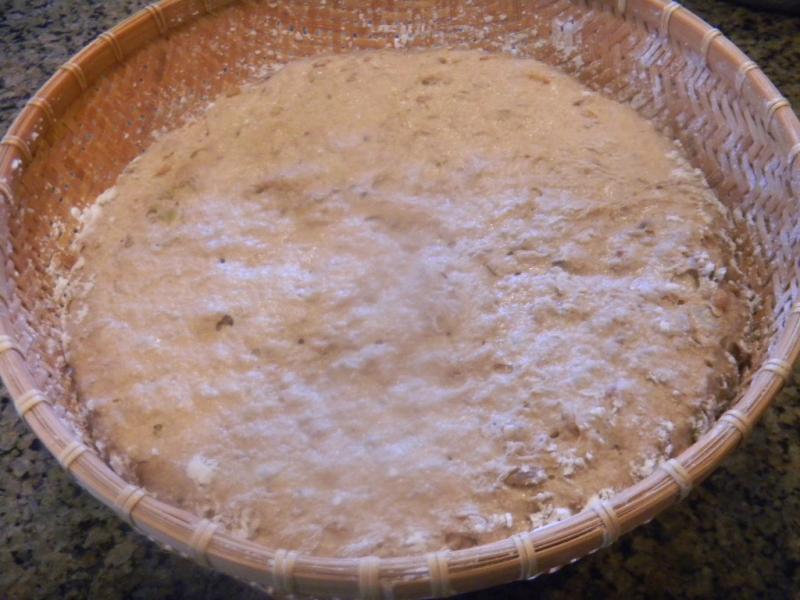 We stuck to the 4 and 40 hour method of the last bake hoping the extra whole grains wouldn't cause the loaf to ferment too much in the fridge.  After 24 hours it looked fine so we cross our fingers and hope that it will hold up after the last loaf over proofed.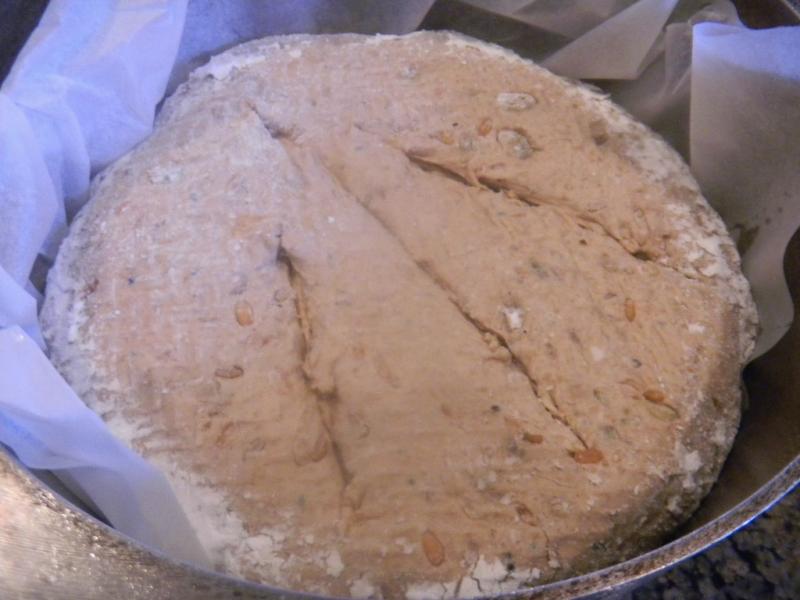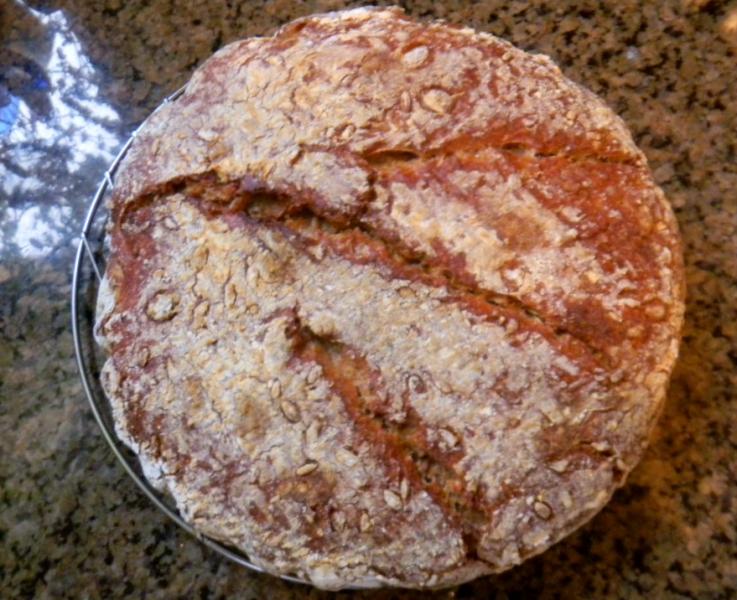 This time we will bake this bread cold out of the fridge hoping to catch it before this one can over proof.  Since we had so much add ins to incorporate, we divided them into 3 separate adds – one for each S&F.  The scald went in first followed by the aromatic seeds and then by the rest of the seeds and pistachios all 15 minutes apart.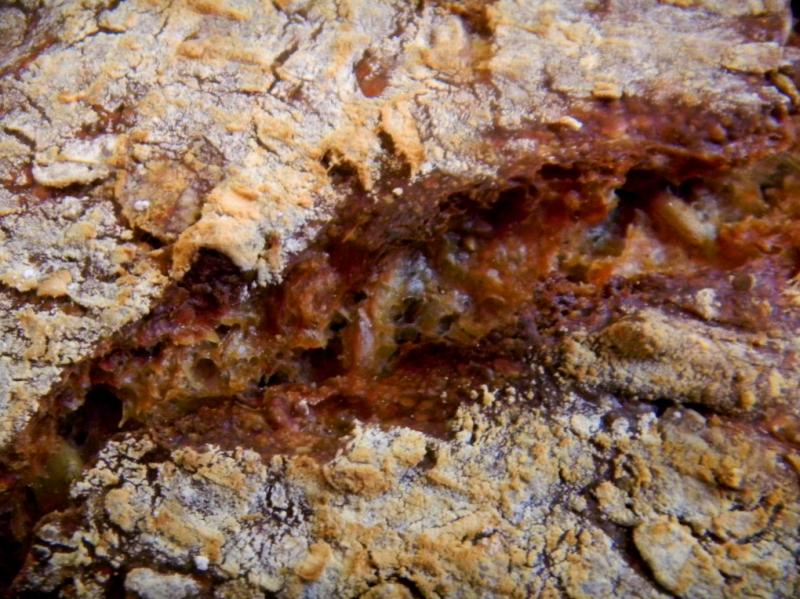 Also trying to keep the bread from over proofing, instead of an hour of ferment on the counter after S&F's and  after shaping we cut these down to 30 minutes each.  And instead of S&F's this dough was so wet we did French swlap and folds to incorporate the add ins instead.  It is really weird to have an apprentice speaking French with a German accent.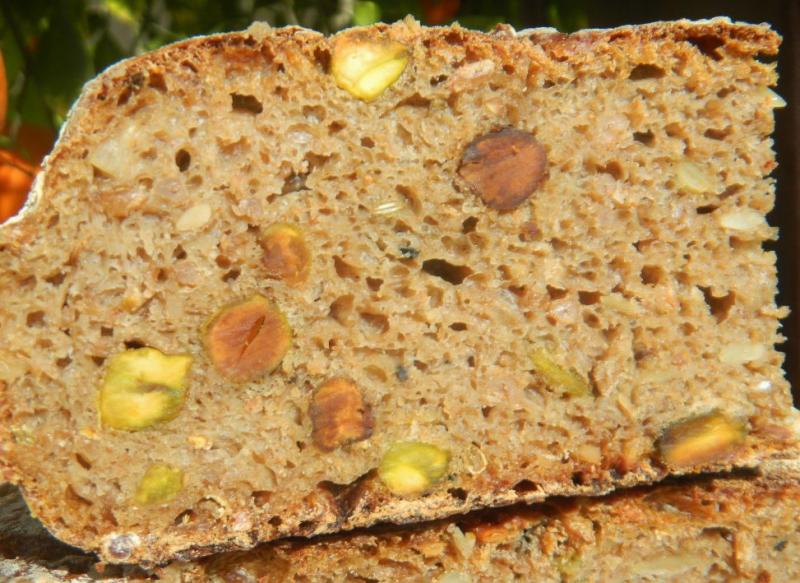 The bread un-molded easily onto parchment that was lowered after a quick T-Rex slash into a cold aluminum DO.  The DO was placed into a cold oven that was set for 450 F.  When the beeper went off (about 20 minutes later), saying the oven was at temperature, we set the timer for 25 minutes of steaming woth the lid on.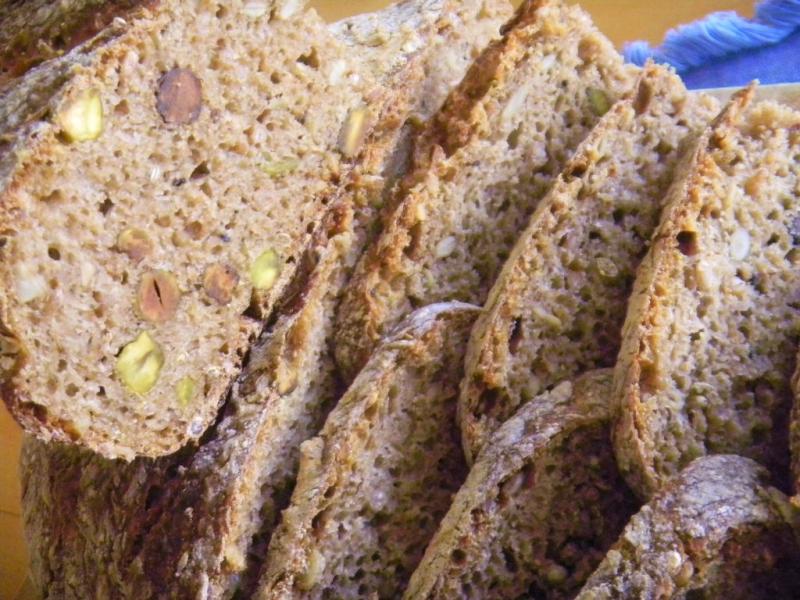 After 25 minutes we took the lid off and turned the oven down to 425 F convection this time.  5 minutes later we took the bread out of the CO and placed it on the stone where it hit 205 F on the inside in 6 minutes.  Total time in the oven cold and hot was right at 56 minutes.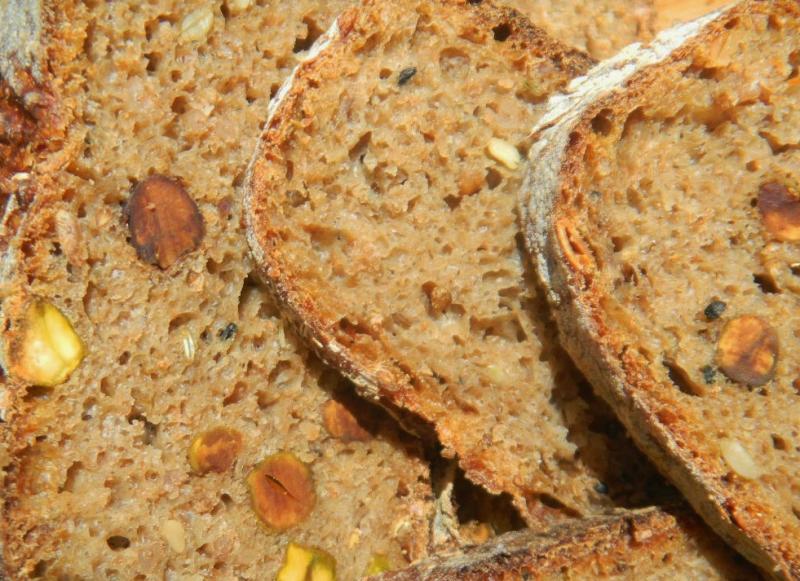 We let the boule crisp on the stone in an off oven with the door ajar for 10 minutes.  Can't wait to cut into this bread because the smell off the aromatic seeds is quite nice and near intoxicating.  I was hoping to wait 24 hours to cut this bread open but ……
Sadly, this bread also had little spring and bloom but it didn't collapse either – just like the last bake.  It may be that the 40 hour retard is too much when using a YW and SD levain in conjunction with a biga and Tang Zhong.  That is the great thing about bread.  With a baseline established there is no telling what might be possible.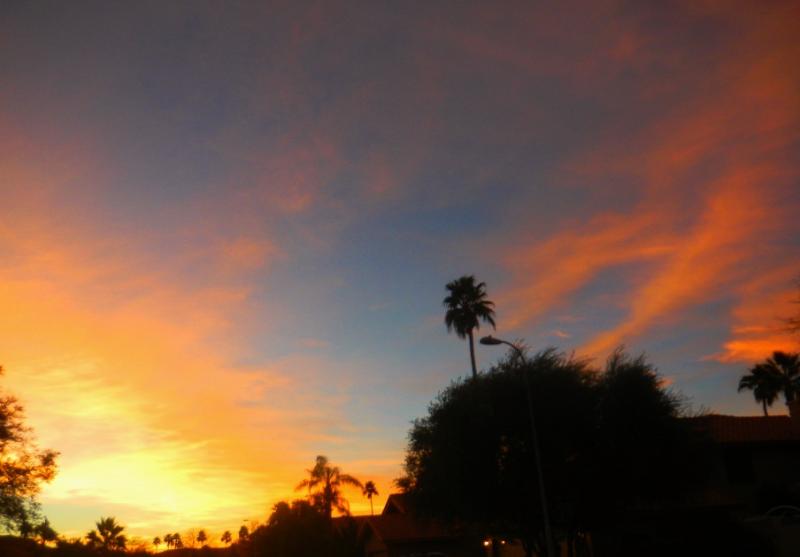 Janet's mash with the whole multi-grains and 3 yeast boosters, seeds nuts and scald really made this bread taste fantastic.  If you were stranded on an island this is the bread you would want to take with you.  I thought the last batch was tasty but this puts it to shame. the aromatic seeds really put it over the top.  The crumb isn't as open as the last bake but this one is more glossy and it has way more whole grains that we love so much.  My apprentice finds it much more difficult to eat holes anyway.... and this bread is plenty airy enough as it is.
Formula
Starter Build

Build 1

Build 2

Total

%

WWW & AP SD Starter

10

 

10

1.83%

White Whole Wheat

62.5

 

62.5

11.42%

Spelt

0

30

30

5.48%

Dark Rye

0

30

30

5.48%

AP

62.5

 

62.5

11.42%

Yeast Water

75

 

75

13.70%

Water

50

 

50

9.13%

Total

185

60

320

20.09%

 

 

 

 

 

SD Starter Totals

 

%

 

 

Flour

172.5

31.51%

 

 

Water

130

23.74%

 

 

Starter Hydration

75.36%

 

 

 

Levain % of Total

24.00%

 

 

 

 

 

 

 

 

Dough Flour

 

%

 

 

Red Malt

2

0.37%

 

 

Toadies

6

1.10%

 

 

Vital Wheat Gluten

5

0.91%

 

 

White Malt

2

0.37%

 

 

Rye

90

16.44%

 

 

Spelt

90

16.44%

 

 

AP

180

32.88%

 

 

Total Dough Flour

375

68.49%

 

 

 

 

 

 

 

Salt

9

1.64%

 

 

Dough Soaker Water

245

44.75%

 

 

Dough Hydration w/   Starter

65.33%

 

 

 

 

 

 

 

 

Scald & Soak

 

%

 

 

Spelt

50

9.13%

 

 

Rye

50

9.13%

 

 

Total Scald & Soak

100

18.26%

 

 

 

 

 

 

 

Add - Ins

 

%

 

 

Sunflower, Pumpkin 20   ea

40

7.31%

 

 

Pistachio

30

5.48%

 

 

Barley Malt

17

3.11%

 

 

Coriander, Black &   Brown Caraway

15

2.74%

 

 

Anise 5, Fennel 5

10

1.83%

 

 

Tang Zhong

190

34.70%

 

 

Total

302

55.16%

 

 

 

 

 

 

 

Total Flour w/ Starter

547.5

 

 

 

Total Water w/ Starter

375

 

 

 

 

 

 

 

 

Hydration w/ Starter   & Adds

70.05%

 

 

 

Total Weight

1,334

 

 

 

% Whole Grain

60.70%

 

 

 

 

 

 

 

 

Tang Zhong not included   in hydration calculations includes

 

12.5 g each Spelt and Rye and 10 g Oat w/ 175 g of water